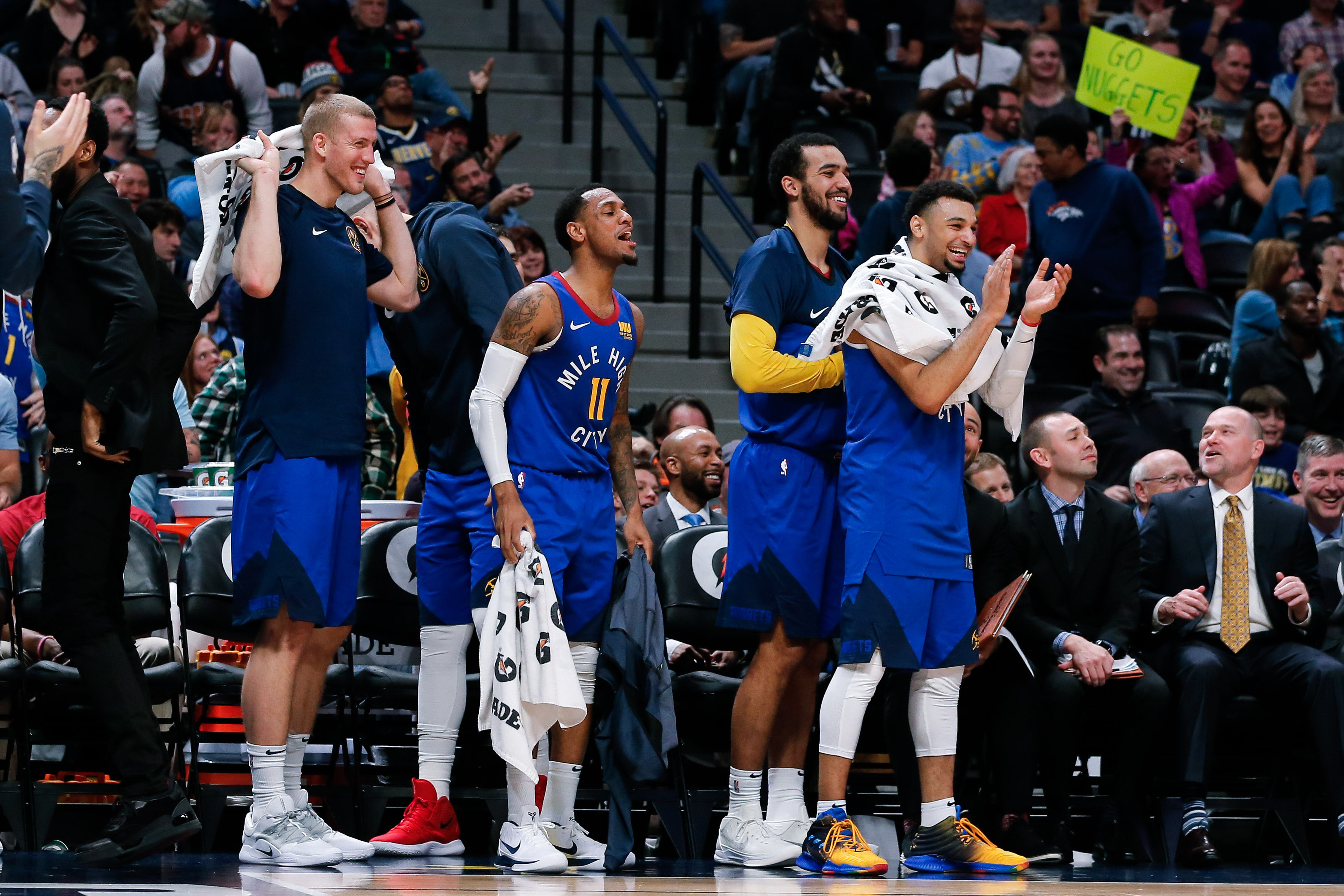 The Denver Nuggets headed into Friday night's game against the Orlando Magic with an 11-7 record which was good for sixth-best in the Western Conference. But as it has been shown in years past, the Western Conference is a gauntlet each single night and every win matters.
Denver ended their two-game skid against Minnesota on Wednesday and headed back to the Pepsi Center to take on the Magic. By the time the final buzzer had sounded, the Nuggets came away with a 112-87 win against Orlando. With that, I give you the good, bad and ugly.
The Good – Millsap's offense has returned
Last season, Denver was a few baskets away from being a playoff team. It was not until they lost in game 82 against the Timberwolves that they were eliminated from playoff contention and one of the main reasons was the Nuggets losing their defensive anchor for half of the season due to injury.
Well, Denver got Paul Millsap back to start this season and his defensive presence has been felt by the team. Millsap has been one of the bright spots, but early on it was his inability to score that had fans upset. Those days seem to be long gone. In Denver's last eight games, Millsap isa averaging 15.1 points per game and is shooting 54.3 percent from the field and 40.9 percent from 3-point distance.
EURO PAUL pic.twitter.com/m2FY5CWABx

— Denver Nuggets (@nuggets) November 24, 2018
Millsap put together his best offensive performance of the season against Minnesota on Wednesday when the Nuggets came away with a 103-101 victory. Millsap scored a game-high 25 points going 11-of-13 from the field. He followed up that ultra-efficient performance with 14 points on 5-of-8 shooting from the field and Denver has now won their last two games. With solid offensive performances to go along with his defense, it makes the Nuggets that much more of a dangerous team.
The Bad – Gary Harris' slow starts
Do not get me wrong, Gary Harris has been playing really well as of late and has not been an area of concern for the team, but what has been alarming is the way that Harris is starting out games before he finally gets things going. In Wednesday's game against the Timberwolves, Harris finished the night off with 17 points, but he also shot 7-of-16 from the field including going 1-of-8 from beyond the arc and that was after starting out the game missing multiple wide open three-point attempts that typically fall for him. He did not get his first three-pointer to drop until 4:55 left in the game and followed that game up with another slow start, this time against Orlando.
Against Orlando, Harris finished with only nine points and that was after another slow start in which he missed his first seven shots. He then settled down and got things going after a flurry of seven points in the second quarter, but these slow starts are something that Harris has to shake.
After the game, Malone spoke about Harris's health and out became known that Harris left the game due to left ankle soreness. Malone hinted that Harris could possibly miss Saturday's game against the Thunder, but as of right now he is questionable to play. Harris has been banged up and has played through injuries before, but if he is truly injured and it is a reason for his slow starts, then maybe taking a game or two off to rest might be the best decision for him.
The Ugly – Jokic still not taking shots
There is no doubt that Nikola Jokic is Denver's best player. Typically, the thought process regarding the best player on a specific team is who leads the team in scoring. When looking at the Nuggets this season, that is not the case.
Jokic is the third leading scorer on the Nuggets at 16.6 points a game behind both Murray and Harris. Jokic does not have to lead the team in scoring, but running the offense through the best player on the team and him not taking shots has been the case for the Nuggets this year as Jokic has taken less than 10 shot attempts on six separate occasions and Friday's game is the latest.
What is even more shocking about Friday's game is Jokic would have had a triple double if he was able to score more points. Jokic headed into the second half with zero points as he shot only twice in the first half. He finished the game with only six points as he went 2-7 from the field including having gone 0-3 from deep.
With 11 assists and 10 rebounds, Jokic did not have a bad game by any means. Still, the Nuggets are finding ways to win games despite him not shooting the ball but his intermittent choice of playing aggressive on the offensive end is alarming. Affecting the game in multiple ways is Jokic's style of play and it is what makes him so special, but it cannot be a switch that he turns on when he wants.
Jokic does not have to lead the team in points this year for Denver to make the playoffs, but once he gets back to his aggressive ways on the offensive end — coupled with the way that the Nuggets have been playing defense — there is no doubt about it that Denver has a better chance of the drought ending.