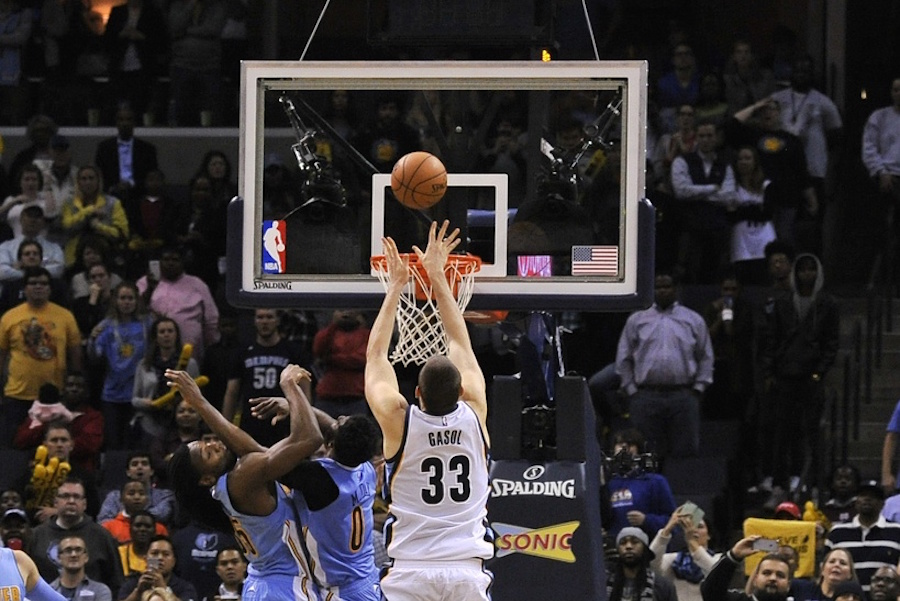 The beginning of the Denver Nuggets season has been anything except easy. Denver finished a five-game road trip 2-3 after a brutal 108-107 loss to the Memphis Grizzlies on Tuesday night. The Nuggets, however, are still in pretty good shape, sitting at 3-4 on the season.
Here is a look at the good, the bad and the questionable from Denver's five-game road trip.
The Good: The Guard Play
The guard play has really stepped up. Denver got Gary Harris back from injury and his defense and smarts are really needed in the Nuggets' lineup. Emmanuel Mudiay has found his stroke, with Denver's second-year pro averaging 26.5 points per game in the last two. Jamal Murray is finding more minutes, which should help him down the road, and Will Barton should return from his left-ankle sprain in around 10 days.
The Bad: Turnovers, Turnovers, Turnovers
The Nuggets have thrown away at least two victories on this young season. Both losses (vs. Portland and at Memphis), Denver was careless with the basketball down the stretch, which allowed both teams to hang around when the Nuggets should have had the game on ice.
Turnovers and mistakes are putting Denver's defense in tough spots. Twice the Nuggets have been beaten at the buzzer, including Tuesday night in Memphis.
Michael Malone has to find a better way to protect the paint when opponents are in a situation to score late to win. Both of the times Denver lost on buzzer beaters this season, a mistake happened on defense during the final possession allowing opponents easy attempts to win the game from the paint. The Nuggets also blew a late six-point lead at the Toronto Raptors, which would have given the team another win.
The Questionable: What's Next?
I am very curious to see what happens when the Nuggets return from this trip. I think any fan would have taken 3-4 during this stretch; however, it is going to be interesting to see the players' attitudes when they get back on the court at Pepsi Center.
Given the way these games have played out, the Nuggets could easily be 1-6 or 6-1. Will the Nuggets hang their heads after a couple close losses or come out fired up after a pretty decent 3-4 start given the circumstances.
Next up: The Golden State Warriors come to Pepsi Center Thursday night. This will be the only time the Warriors visit Denver during the regular season. These two teams played a tightly contested game in the preseason, which Golden State won 129-128.