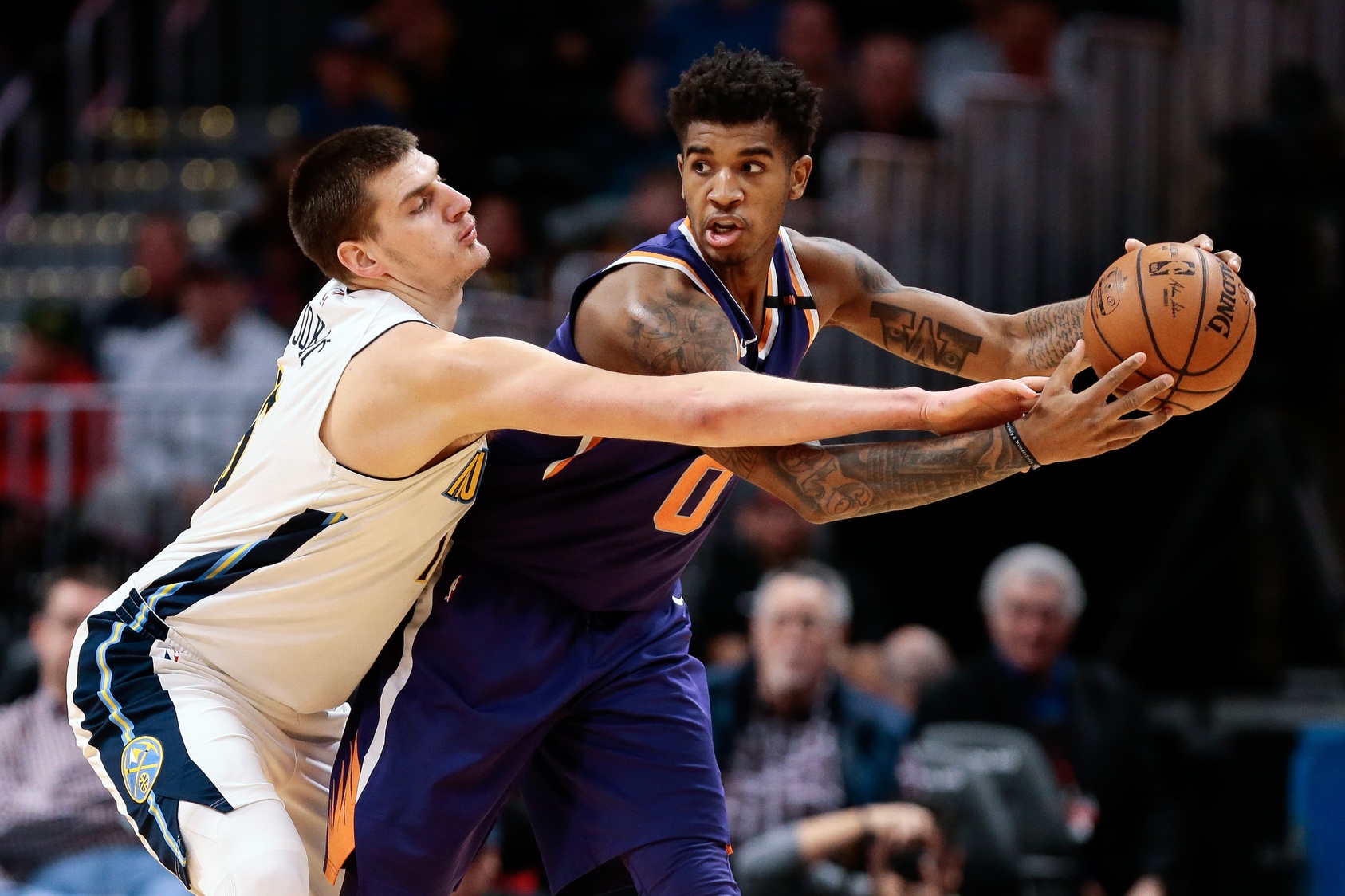 The Denver Nuggets find themselves at 20-17, good for third in the Northwest Division, which places Denver as the sixth seed in the Western Conference playoff picture. They have been finding a groove as of late but there are still wrinkles to iron outing the Mile High City. So, without further ado, here is the good, the bad, the ugly.  
The Good – Progression
Despite Denver not having their two best players in Nikola Jokic and Paul Millsap for a significant amount of time due to injury, the Nuggets still find themselves in the Western Conference playoff picture. They have a 108.8 offensive rating, which is eighth-best in the league, but the biggest change has been on the defensive side of the court. They have a 106.6 defensive rating, good for 18th in the league, which isn't the best, but being in the middle of the pack is much better than 29th, which is where the Nuggets were slotted last year. To see how much the Nuggets have improved, the best thing to do is to take a look at where they were at this point last year — a year in which Denver missed the playoffs but just a single game. At this point in the season last year, they were 14-23 through 37 games and were out of the playoff picture. They had an offensive rating of 106.1 and were easily one of the fastest paced teams in the league as they scored 108.8 points per game, but they had a 110.5 defensive rating good for dead last in the league at that time. This Nuggets' team is lightyears beyond where they were at this point last season.
The Bad – Fatigue
Although Denver is in the midst of their best start of the season since the 2010-11 Nuggets' season, Malone said he feels as if he's made his fair share of mistakes, specifically around trusting his bench unit.
"I think we are missing shots because we are tired, and I think we are tired because I am not trusting our bench at all," Malone explained. "I am playing the starting-five, I am playing Will Barton, I am playing Trey Lyles, and I am playing half of Torrey Craig. I have to find ways to trust our bench — and play more guys — so I do not run our guys into the ground."
Malone went on to talk about how exhausted his players have looked; especially in the Nuggets' final game of 2017 against the Philadelphia 76ers on the Pepsi Center floor in downtown Denver.
"I looked at Will Barton sitting on the floor of the court the other night and he said, 'coach, I need a blow'. Wilson Chandler was saying, 'coach, I need a blow'," Malone explained when talking about Denver's loss to the Philadelphia 76ers. "Gary Harris had a look on his face to where he just looked so fatigued and tired. Every time he shot the ball, I did not think it had a chance to go in. He was that fatigued down the stretch."
On the year, Harris, Barton and Jokic are averaging career highs in minutes and Malone's eight-man rotation has played its part in those extended minutes. On Wednesday, Malone made changes and extended his rotation which included playing a nine-man rotation and here's what happened.
Malone played a 9 man rotation tonight. The bench:

Trey Lyles: 27min, 16p, 11r, 1a, +3

Will Barton: 20min, 12p, 3r, 6a, +16

Malik Beasley: 16min, 10p, 2r, 3a, 1s, 1b, +/- 0

Torrey Craig: 13min, 0p, 2r, 1a, +10

Malone said he wanted to expand his rotations. My story ???? https://t.co/T2QxQFmRV7

— T.J. McBride (@TJMcBrideNBA) January 4, 2018
With an extended rotation, Denver scored 134 points — their second highest output of the season — and got production from the bench. Having this type of impact when your starters are resting will pay dividends towards the end of the season and — with the addition of Millsap and Malone's decision to start playing Faried more — Denver will have one of the most balanced rosters in the league.
The Ugly – Suns 1st half
The Suns played three games in four nights and it was the second half of a back to back. Not many would be surprised if Denver ended up annihilating the Phoenix Suns, yet, Phoenix was leading the Nuggets 67-61 at halftime. To make matters worse, they were without their leading rebounder in Tyson Chandler and Devin Booker — their leading scorer — only played 11 minutes and had just eight points. But, still, they led halfway through the contest.
Things that were visibly wrong for the Nuggets were turnovers — as usual — as they doubled Phoenix's turnovers in the first half. Jokic had just four points and somehow only shot the ball one singular time in the first half. Gary Harris was the only player on the Nuggets' roster that played with energy as he put up 28 points at the half — only eight points off from his career-high. Denver has had issues beating the teams they're supposed to beat and energy seems to be their biggest issue on games like this so Malone said he had choice words for the team at the halftime intermission.
"I was really direct at halftime. In the second quarter, they shot 76 percent and scored 46 points. That's embarrassing. We all should take that personally — myself, and the players that were on the floor," Malone explained in his postgame press conference after beating the Suns. "In that first half, we looked like the team that played three games in four nights."
Denver did turn it around as they went on a 24-10 run to start out the third quarter and outscored Phoenix 38-17 in the third frame alone, but it was as bad a half as we've seen from this Nuggets' team this season and they must avoid those low-points if they want to continue improving from the team they were a year ago.