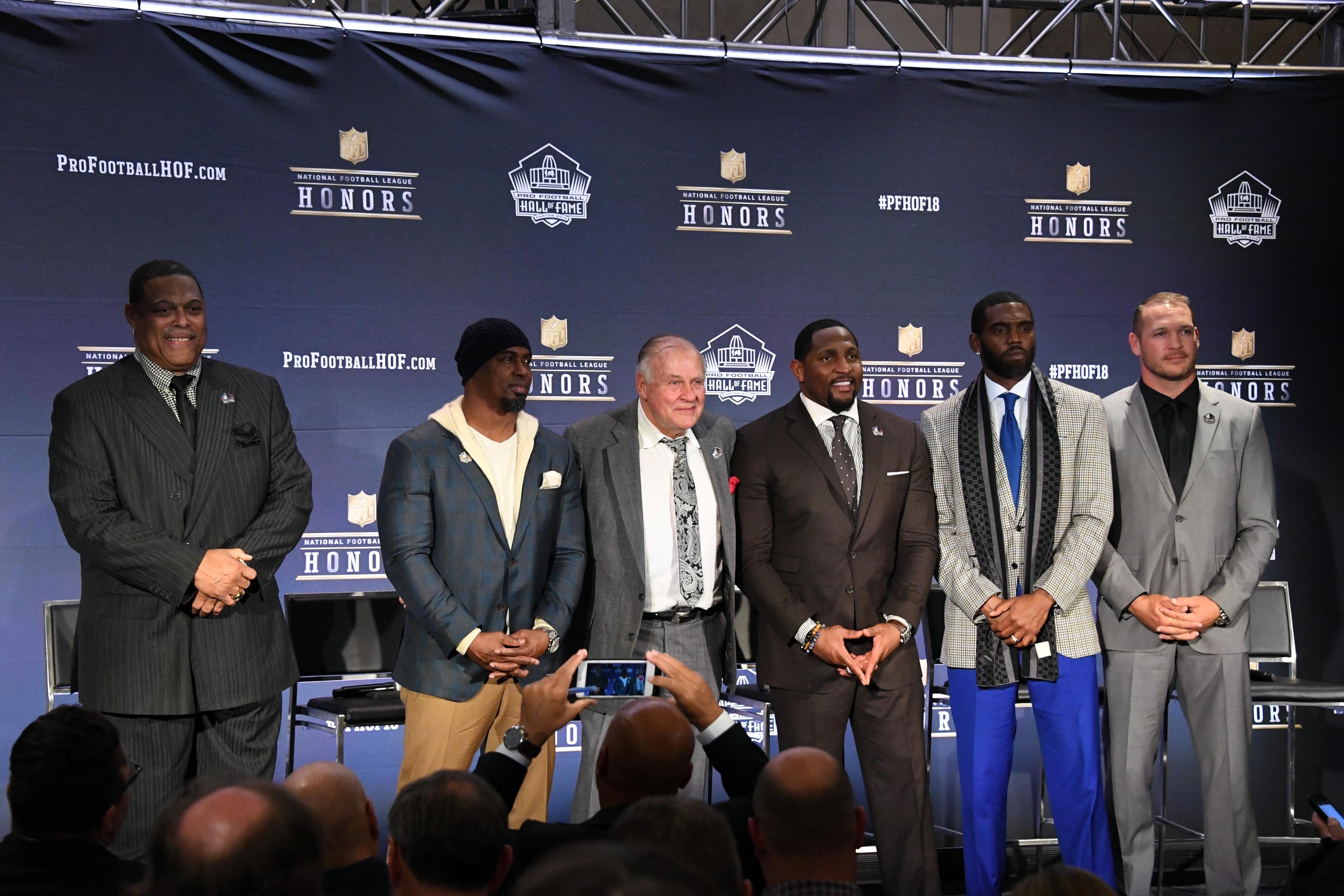 On the eve of Super Bowl LII, the team representing the NFC will have one of it's own enshrined in greatness. The NFL announced their Hall of Fame class of 2018 Saturday night, calling on former long time Philadelphia Eagle and Denver Bronco safety Brian Dawkins.
Dawkins is included in the youngest Hall of Fame class in NFL history, featuring Terrell Owens, Randy Moss, Ray Lewis, and Brian Urlacher rounding out the selected players. Senior committee nominees Jerry Kramer and Robert Brazile and longtime executive Bobby Beathard (contributor) also round out the class.
Dawkins spent three seasons patrolling the secondary for the Broncos and was named to the Pro Bowl in two of those three years.
"We're very happy for Brian Dawkins on his well-deserved election to the Pro Football Hall of Fame," Broncos President & CEO Joe Ellis said. "Brian established himself as one of the NFL's most respected and beloved players over many years in Philadelphia before joining the Broncos for the final three seasons of his incredible career."
Ellis also spoke about Dawkins work in the community.
"Here in Denver, Brian made multiple Pro Bowls as an inspirational leader for our team and a standout in the community. All of us at the Broncos congratulate Brian on being voted to the Pro Football Hall of Fame."
Chosen by the 48-person selection committee as one of five modern-era inductees for the Class of 2018, Dawkins will be officially enshrined in the Tom Benson Hall of Fame Stadium in Canton, Ohio next August as the main event of the Pro Football Hall of Fame Enshrinement Week.
Dawkins played 16 years in the NFL, collecting 895 tackles, intercepting 37 passes and forcing 36 fumbles in his career. He played a total of 224, starting in 221 of them and was known for his hard-hitting style, relentless pursuit and tenacious attitude that brought him the nickname "Wolverine," as he pounced on offensive ball carriers for a majority of his career.
The nine-time Pro Bowler started his football career in Clemson, and was drafted in the 2nd round (61st overall) in the 1996 NFL Draft. Dawkins becomes one of three players in the 2018 class to be named in their first year of eligibility.
For finalist John Lynch, nine years after his retirement from the NFL, the former Denver Bronco will have to wait another year for his call. This year represents the fifth year in a row for Lynch as a finalist, only to come up short each time.
Drafted 82nd overall in the 1993 NFL Draft by the Tampa Bay Buccaneers, Lynch spent his entire career with only two teams — the Broncos and the Buccaneers — playing in 224 games in his career, making 736 tackles and intercepting 26 passes while gaining a reputation as one of the league's most fearsome hitters.
Lynch put together a four-year career for the Broncos that got him elected into the Broncos' Ring of Fame in 2016.
To go along with his many other accolades, Lynch was named to the Pro Bowl in all four years in Denver — nine times overall in his career — and earned his single-season career highs in forced fumbles, pass-deflections, and sacks as a Bronco. He played in 12 playoff games with Denver, recording two interceptions.
Lynch will have some company for a Hall of Fame bid next year, as longtime Baltimore Ravens safety Ed Reed is eligible for the class of 2019. Steelers safety Troy Polamalu will also be under consideration for the first time in two years in 2020.
Lynch currently serves as the general manager for the San Francisco 49ers.