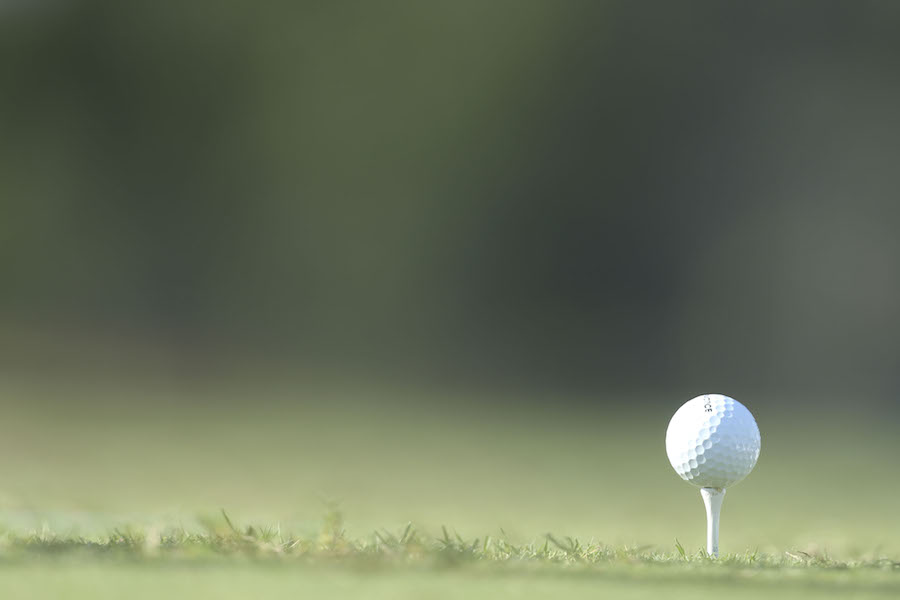 This story originally appeared in Mile High Sports Magazine. Read the full digital edition.
We like to fancy ourselves a great sports town around here. We've got four major professional sports teams, professional soccer and lacrosse, and four major college sports programs. We hold premier running, biking and skiing races in our region, and Olympians come here to train. About the only thing we don't have is a regular presence in professional golf.
We did have a tour stop at Castle Pines Golf Club south of Denver from 1986 until 2006. Then, The International PGA tournament went belly up. Many observers speculated that the timing of the event was the problem. It seemed to always be scheduled the week before or the week after the PGA Championship, and very few of the game's best players – most notably Tiger Woods – were regularly in the field. Woods came to Castle Pines just twice after he turned professional in 1996.
Phil Mickelson won it twice, but the other winners included non-household names like Clarence Rose, David Toms, Rod Pampling and Dean Wilson. With the lack of star power and the economy in a downturn, sponsor dollars were hard to come by.
There's no doubt that the lack of big names hurt the event badly. Tourney officials tried to make it more attractive to participants by making it different from the rest of the tour. They implemented the Modified Stableford scoring system, awarding points for birdies (+2) and eagles (+5) and deducting them for bogeys (-1) or worse (-3), rather than simply counting strokes. This was partly a concession to the high elevation of the golf course and also done to potentially speed up the pace of play (if you're headed for a triple bogey, you can just pick up).
But looking back after a decade (with only one other tournament every having used the Stableford system since the demise of The International) you have to ask yourself: Did what made The International different possibly also doom the event? Golfers are creatures of habit. Asking them to adjust to the higher elevation is one thing, but asking them to adopt to a scoring system that wants you to put up plus numbers, well, perhaps that was just too much to bite off. Could be messing with their mojo. None of these guys play every week anymore. Most of the big names play in roughly one-third of the scheduled PGA tour events. If they're going to pick a few to skip, they'll probably pick the one with the goofy scoring system.
Ironically, The International was replaced on the schedule by a new event in Washington D.C. hosted by… Woods. The one guy whose regular presence in the field could have saved The International benefited the most from its demise. And no, Tiger did not implement the Stableford scoring system for his event.
***
In Response to Mark: "Certainly, The International could have benefitted and possibly flourished from Tiger Woods making more than a casual appearance for a chocolate milk shake. However, it wasn't necessarily the lack of star power that ultimately sealed The International's fate. The inability to secure a title sponsor at the 12th hour was the final nail in the coffin. At the time, the estimated cost to run The International, which was a first class event, was in excess of $8 million. To neglect the other tour players who made regular stops at Castle Pines, other than Phil Mickelson, helping to secure its place in history, does it a disservice. The Vickers brothers gave Ernie Els his start in the U.S. by inviting him to participate. The Big Easy won in 2000, but won two U.S. Opens prior to that, as well as two British Opens later in his career. Other International champions include Greg Norman, Vijay Singh, and Jose Maria Olazabal, Retief Goosen and Lee Janzen. Davis Love III won The International twice. To purport that the event faltered because of their inability to lure top players isn't quite accurate. An inconsistent spot in the tour's schedule and the lack of solid sponsorship may have caused the demise of the 21-year run. Perhaps the scoring system was puzzling and difficult to comprehend. A scattered few of the players didn't care for the necessary adjustment to playing at altitude. Any or all of these could be the reason for The International exiting the tour schedule." {Jerry Walters, co-host of In The Fairway, heard Saturday mornings from 7a-9a on 104.3 The Fan}