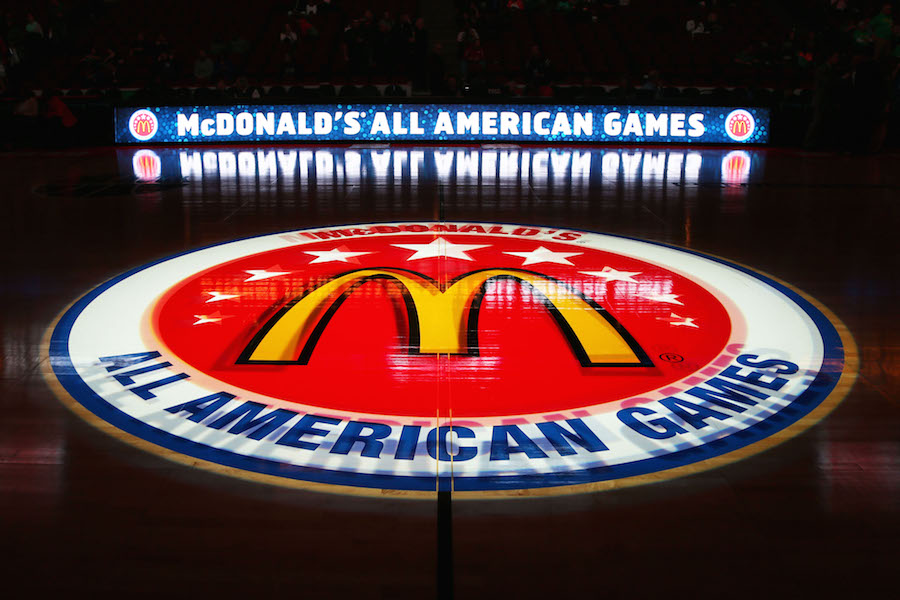 This article originally appeared in Mile High Sports Magazine. Read the full digital edition.
I've done plenty of commentating about the demise of the multi-sport athlete and the disappointing trend of having children focus a single sport on a year-round basis. It's bad for all involved when kids don't try their hand at multiple sports, and worse when coaches encourage single-sport specialization.
Things would be better if we still had kids playing three sports in high school, competing in a different one in each of the "seasons" during the school year. But the reality is that's not going to happen as much anymore. The number of multi-sport athletes is dwindling. The advent of "club" sports is here to stay.
High school sports and club sports need to coexist for the good of the young athletes.
There are hard-liners on both sides of the debate. There are high school coaches who say that club coaches are only in it for the money; that they don't have the best interest of the kids at heart. And in some cases that's true. There are some in the world of club sports that aren't good at what they do and don't help improve young athletes; it's strictly a way to make a living. And that's sad.
There are club coaches who openly complain about the fact that some high school coaches are simply staff members and teachers who had to fill a void; that these educators may not actually know much about the sport they are assigned to coach. Not having a coach that knows how to teach and develop young athletes can be detrimental.
Both sides have a fair point.
Still, the majority of high school teachers/coaches are very good what they do. They chose the profession because they care about kids, not because they were going to get rich at it. That has to be appreciated. And there are outstanding club coaches who are focused on the welfare of the athletes as well, and even encourage them to participate in other sports if they can manage the time commitment. In short, it is possible to get outstanding coaching in both places – or not.
Which is why it's all the more important for the two sides to learn to work together.
High school teachers/coaches need to stop seeing club coaches as their enemy. They need to embrace the fact that their athletes want to get better and play at a higher level than they get in a typical high school season. The more kids that are working on their craft outside of school, the better it is for the school's team.
Club coaches need to give high school coaches their due as well. They may not be focused on a single sport 24/7, and they most certainly do have other things – like teaching and grading, for instance – to worry about. But most of them do know what they're doing and are working for the benefit of the kids.
Quality high school coaches and quality club coaches should have the same singular goal in mind: The improvement and welfare of the student-athletes.
***
In Response to Mark: "At BC Denver [Basketball Club] we do not openly encourage or discourage players in our program to play multiple sports. I think that is a very personal decision for each player and his/her family to decide. We support our athletes in whatever decision they make and work to accommodate schedules as best we can if he/she is a multi-sport athlete.
If directly approached by a player regarding specialization, we would have a conversation about the positives and negatives in relation to their short- and long-term goals as both a student and athlete. Our policy: Be honest, give the straight facts and allow players and their families to decide what's in their best interest.
We are also 100 percent committed to open communication with anyone that has an impact or influence on our athletes' future: Parents, high school coaches, trainers, etc. We feel any additional information or input regarding an athlete's on-court attributes (positive and negative) or personality traits only facilitates our ability to do our job more effectively. Additionally, we have an open door policy for any high school coach to visit our practices in the spring/summer season if interested to learn more about our program.
My biggest disappointment as a club director is more often than not being stereotyped into the AAU/club basketball stigma that is so prevalent… "Roll the ball out, let 'em play, collect money." This is no closer to the truth than "all high school programs are organized and operated the same." At BC Denver we deeply care about our kids and develop strong relationships with our families.
We all want to run a great program, we all think we "do it the right way" and we all enjoy getting some credit for kids that succeed at a high level, but at some point the adults in the room have to put the ego in the back seat and make decisions in the kids' best interest.
At the high school age the ultimate objective should still be centered on development and enjoyment of the game."
{Geoff Golden, Director of BC Denver Basketball Club}