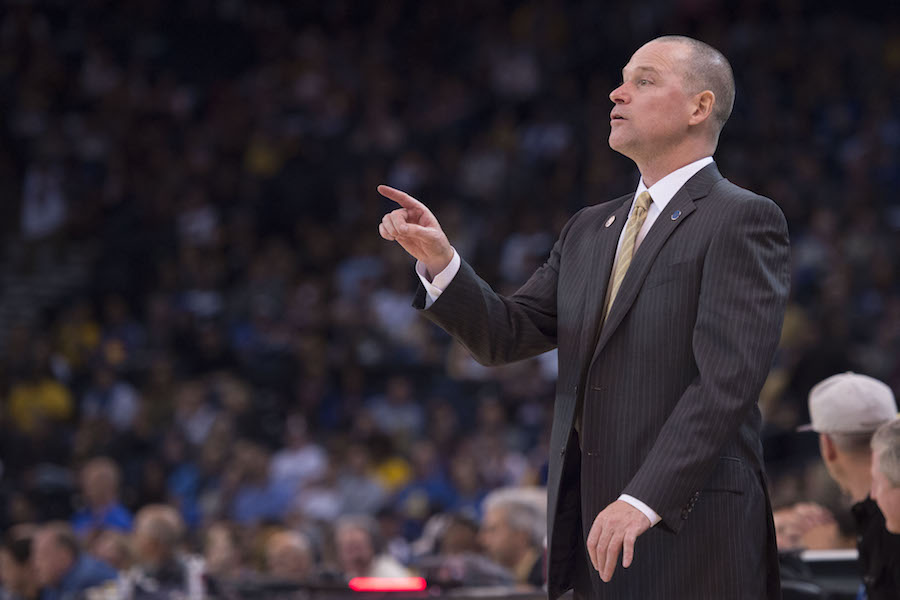 Since the uprising of the Rocky Mountains, one thing about Colorado has never changed: The altitude.
And for decades, Denver's four major sports teams have been using the thin air to their advantage; none more so than the Nuggets, who have long held one of the NBA's most intimidating home-court advantages, forcing opponents to run up and down the court until their lungs stop working.
According to Chris Dempsey of the Denver Post, though, that may be changing, especially when it comes to teams flying to Denver on the second night of a back to back.
Dempsey writes:
"The NBA already has taken action to reduce that advantage through altered scheduling such as making Denver the first stop coming from the east or putting a day off between the games for teams coming from the west."
As Dempsey describes it, the Nuggets are in a unique position. Not only are they 5,280 feet above sea level, but they're one of just two teams (Utah Jazz) in the Mountain Timezone. That means that any team flying into the city from a late-night game on the West coast is at an inherent disadvantage.
Humans tend to have a hard time performing at peak levels when they're sleep and oxygen deprived.
"When you come west to Denver, when going from Portland or Sacramento, Denver has home-court advantage," said Milwaukee Bucks coach Jason Kidd. "Just … it is what it is. They have the advantage."
But then again, how is that fair? As Dempsey writes, "In the NFL, warm-weather teams aren't overjoyed to make a December trip to Green Bay or to New York," but they don't force them to play under a dome. The most important part of a home-court advantage is where you call your home. Just because the Denver is farther away from most teams — or sits a couple thousand feet higher — doesn't mean the NBA should punish them.
Now, if the NBA wants to reduce back-to-backs in general — which they have — then great; it creates a better on-the-court product. But if the NBA is going to specifically target the Nuggets, they better make sure the Nuggets gets some of their back-to-backs cut down, too.