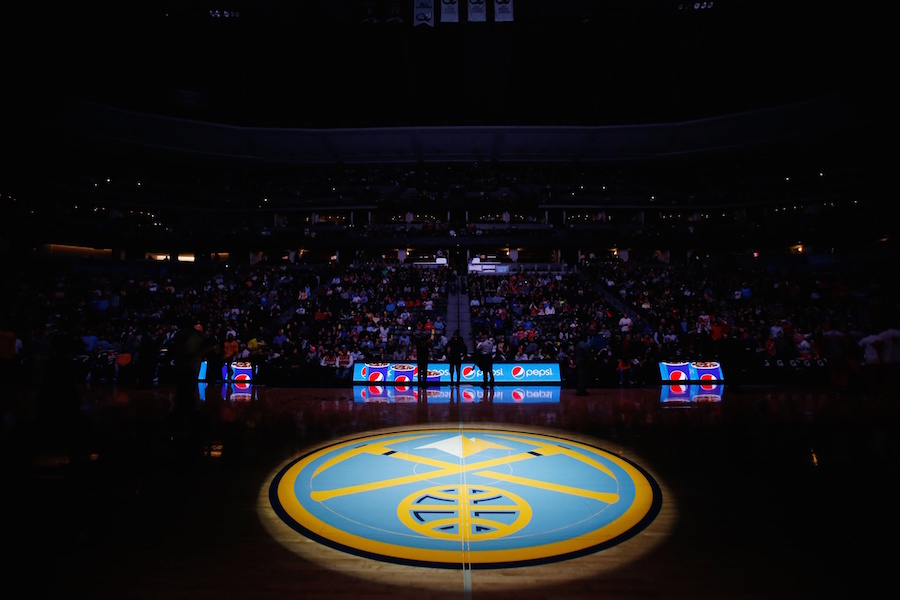 The NBA released the 2016 NBA Las Vegas Summer League schedule. Malika Andrews of the Denver Post was all over the release and the Nuggets schedule will be as following:
.@nuggets summer league schedule (PT):
July 8 vs. Timberwolves 5:30pm
July 9 vs. Grizzles 5pm
July 11 vs. Miami Heat 5pm

See ya in Vegas!

— Malika Andrews (@malika_andrews) June 21, 2016
The Nuggets have three games scheduled with the potential for more once the round-robin style tournament starts on July 13.
The Nuggets will be playing the following teams in a couple different gyms.
Game one will be against the Minnesota Timberwolves at the Thomas and Mack Center, which is the largest stage of the Summer League. It will take place at 5:30 pm pacific on Friday, July 8.
The Nuggets second Summer League game is against the Memphis Grizzlies at the much smaller and more-intimate Cox Pavilion at 5:00 pm on Saturday, July 9, followed up by a day off on Sunday.
The third and final non-tournament game will be played Monday, July 11 at the Cox Pavilion against the Miami Heat.
Once these three games are completed, the seeding for the round robin tournament will be set and the Summer League playoffs will begin July 13 and finish July 18. ESPN will be airing Summer League on almost all of their platforms for anyone looking to watch from home.
An interesting tidbit to keep an eye on is if the Nuggets elect to send Emmanuel Mudiay or Gary Harris to the Summer League, being that they both were selected to the USA Men's Select team earlier this month. Head Coach Mike Malone may decide to hold Mudiay and Harris back for safety's sake.
Check back for all of the Nuggets Summer League updates, as I will be representing Mile High Sports in Las Vegas. Stay tuned