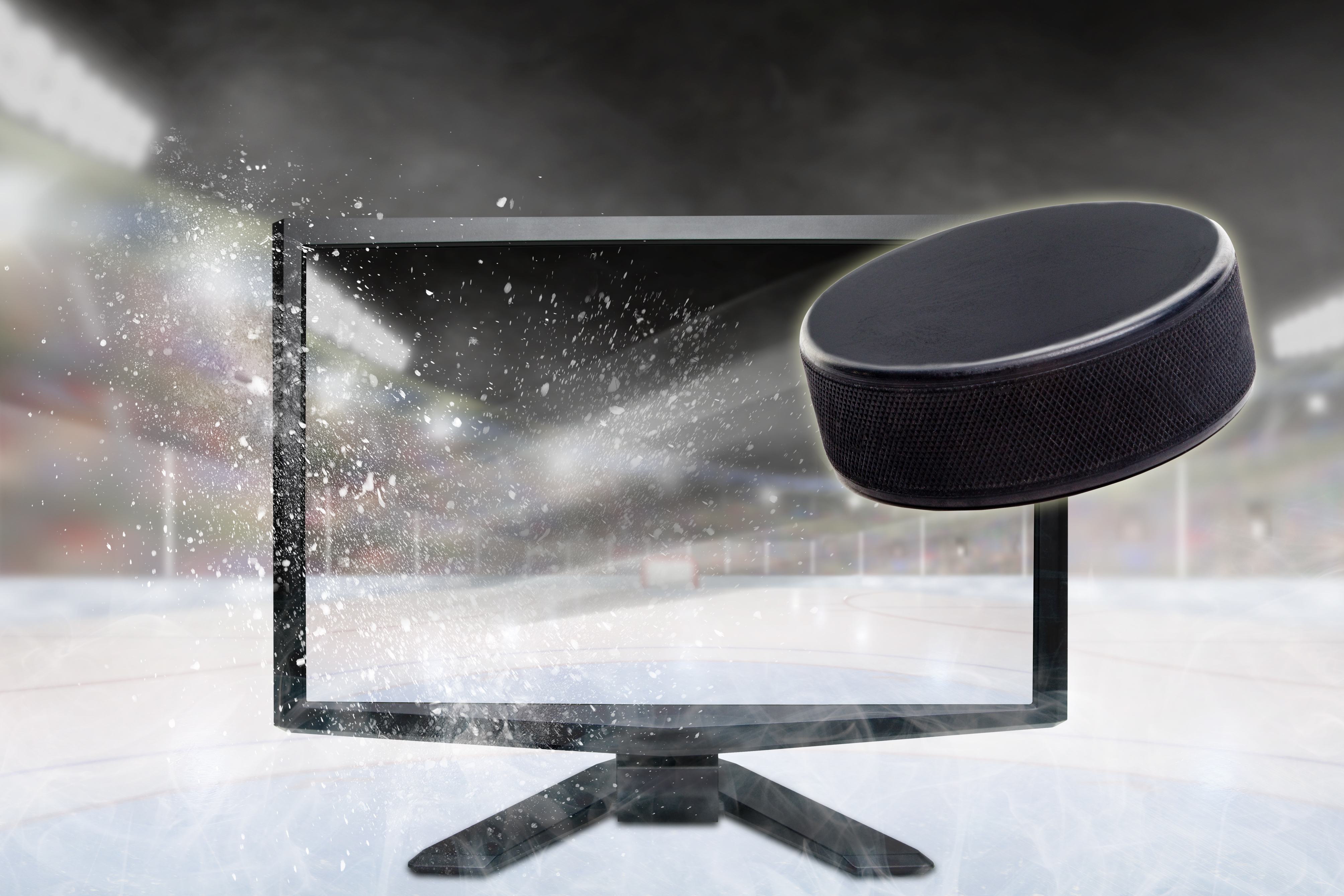 Three things were certain until this year: death, taxes, and the NHL on NBC Sports.
But all of that is changing in what will certainly be an exciting new epoch in the hockey world.
On Tuesday, the league and Turner Sports announced a deal for the second portion of the NHL's new media rights. Now, hockey fans around the country know where they'll see the majority of games next season.
And it won't be on NBC's networks.
I almost can't remember what it was like in the before times, when there were glowing pucks on Fox Sports and ESPN hosted games on the regular. There are some passing sounds of John Kelly calling a game that sound familiar. I do remember trying to find a match, any match, on Outdoor Life Network. I recall when things got better with Versus, but it still wasn't the kind of hockey utopia that NBC Sports managed to grow.
And yet, at times, even that didn't seem like enough. For a sport poised to continue an upward trajectory, the NHL needed more and this is an opportunity for that.
Now, fans in America will get the full power of both Walt Disney Co. and Turner Sports propelling hockey into the stratosphere. ESPN and ABC will feature 25 exclusive regular-season games each year, with another 75 exclusive airings headed for ESPN+ and Hulu streaming. TNT and TBS will have 72 exclusives, including the coveted Winter Classic, and there's a strong possibility for contests streaming on HBO Max as well.
ESPN+ will also take over out-of-market streaming packages, which were previously NHL.tv.
"You're going to be able to get as much hockey as you want," league commissioner Gary Bettman said during a media availability on Tuesday.
This is great for the sport and fans across the country, and even around the world, but it doesn't answer the main question for Avalanche fans in Colorado: Where am I going to be able to watch my team?
We're two seasons into the TV dispute between Altitude Sports and nearly everyone else, and the real losers (predictably) have been the fans. At first the thought was maybe it would be short-lived and anyone could go catch the blacked-out contests at a local watering hole. Then the drama carried on and a pandemic hit and the season was stopped and bubble hockey happened and a non-Avs team won the Stanley Cup.
And now another, albeit shortened, season is nearly finished and people are still left wondering why their Cup-favorite club can't be seen on DISH Network or Comcast carriers. Maybe some of them are (un)lucky enough to have a login that lets them watch in the semi-functional Altitude Now app.
Many have probably mastered the art of "finding a feed" hosted online in the gray fringes of the internet.
The good news is that, once the first round of the playoffs is over, everyone can watch Colorado compete in what will be NBC Sports' swan song. And maybe, as the sport sheds its cocoon and spreads its wings on ESPN and ABC and Hulu and TNT and TBS and HBO Max, more Avalanche games will be must-see national events worthy of non-regional broadcasts.