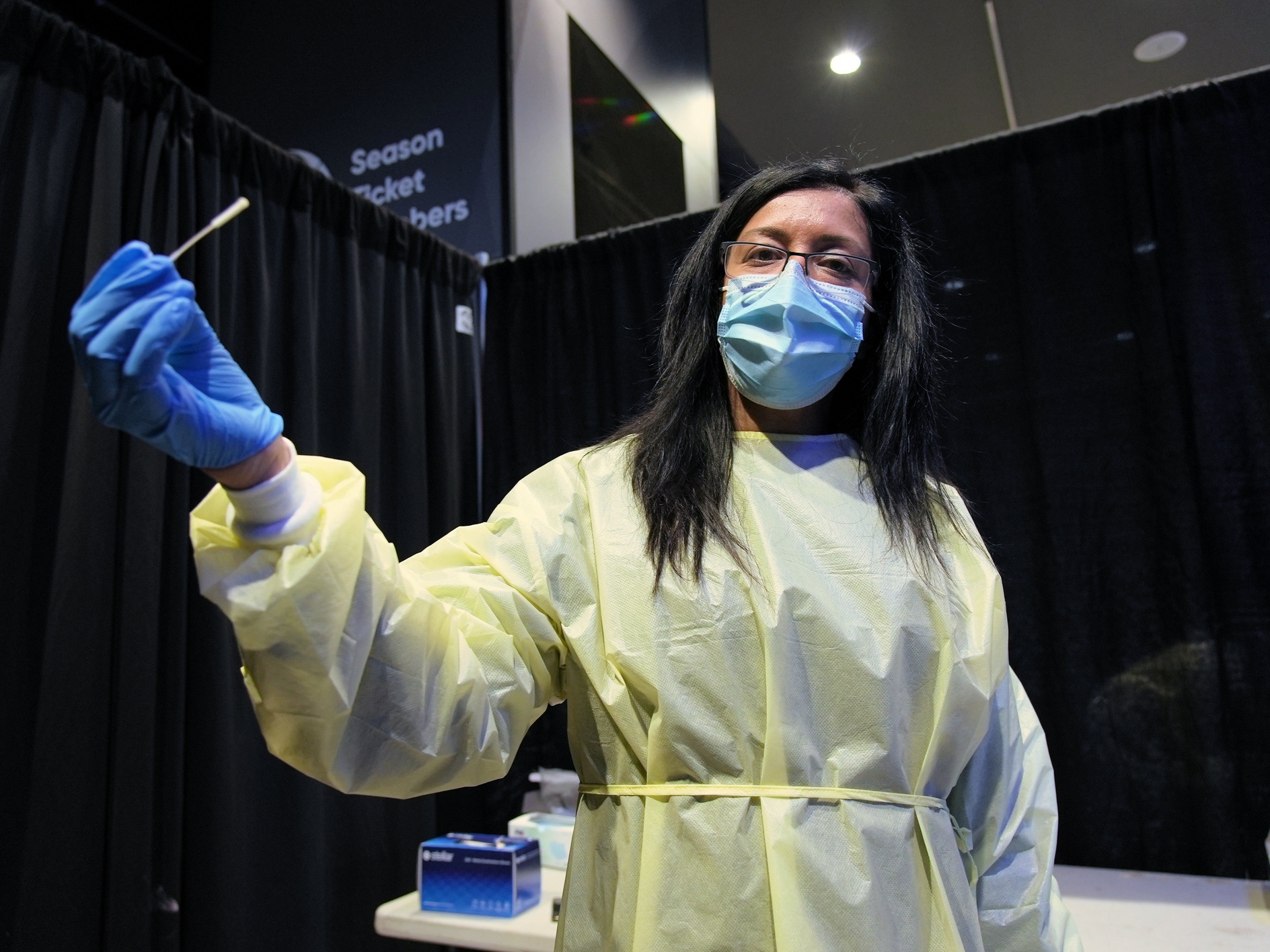 Those of us living in reality knew it was a matter of time before the NHL's best laid plans would succumb to what we've spent the better part of the last year monitoring and eschewing like the literal plague it is.
But here we are, in the midst of the worst of speed bumps one could have anticipated when the schedule was announced in December, and it seems like the league is just now beginning to understand how hard it is to keep things under control in a (largely) pre-vaccine world.
In the first 28 days of the campaign, the league has had to postpone 34 games due to the litany of players unavailable to participate while in the league's COVID protocol. Yes, that includes those Dallas Stars matches that had to be rescheduled before the first puck even dropped in 2021. It also includes the five Colorado Avalanche contests that have so far been put on hold.
"[We] are mindful of the fact that we might be seeing a more aggressive transmission of the virus," commissioner Gary Bettman admitted in a press release on Feb. 4 that outlined new measures to help reduce the potential spread of a deathly illness. "It is important to note that, while we have seen almost 100 players enter our COVID Protocols, fewer than half have done so because of confirmed positive tests…"
What is being announced (revealed?) is not enough information for us common folk. Sure, teams may know whether a player is in protocol because of a potential exposure due to contact tracing (Alex Ovechkin) or a positive test (Kyle Palmieri). But there's no accountability outside of league officials and team management, and it certainly is needed.
Bettman's statement came four days after the Buffalo Sabres and New Jersey Devils completed a home-and-home set that essentially became a super spreader event. The Devils ended up with 17 players stuck in quarantine, and Buffalo added nine of its own.
If the likelihood of team-to-team transmission seems apparent to you, it's not something Adams (or the NHL) is willing to admit, yet.
"We've come into a situation where potentially it was in the New Jersey locker room and now we are where we are," Adams told the media. "There's certainly the ability to connect the dots, but I don't want to in any way (come off as) saying it's happening on the ice. We have to let time play out. We have to let the contact tracing play out."
Meanwhile, across the country in Minnesota, the seemingly unstoppable Avs were walking into their own health trap. Let me know if this sounds familiar. In the middle of a two-game set on the road, the Wild put forward Marcus Foligno on the COVID Protocol list.
No doubt armed with this information, the Avalanche forged ahead in contesting not only the second game in the Land of 10,000 Lakes, but another in Denver on Feb. 2—the second half of a home-and-home, four-game set. The following day, the Wild added five more players to the list and had its games postponed. One sleep after that and Colorado was canceled as well.
We've yet to hear a word from Colorado's (or Minnesota's) management.
Who is to say. But we do know that testing needs to be amended, with widespread implementation of rapid tests a priority. We do know that the upper limit for players in protocol to trigger postponed games needs to be exactly one. And we do know that more transparency is needed in order to hold teams and the league accountable for both successes and failures.
It will only take one death or one long lasting ailment—a la Marco Rossi—sidelining a top-tier player to completely sink this whole ship. And that's not factoring in the injuries players are going to suffer when make-up games are hastily penciled into the end of what is already a compressed 56-game season.
The 2021 season is in a precarious spot at the moment, and it will likely stay that way for some time.