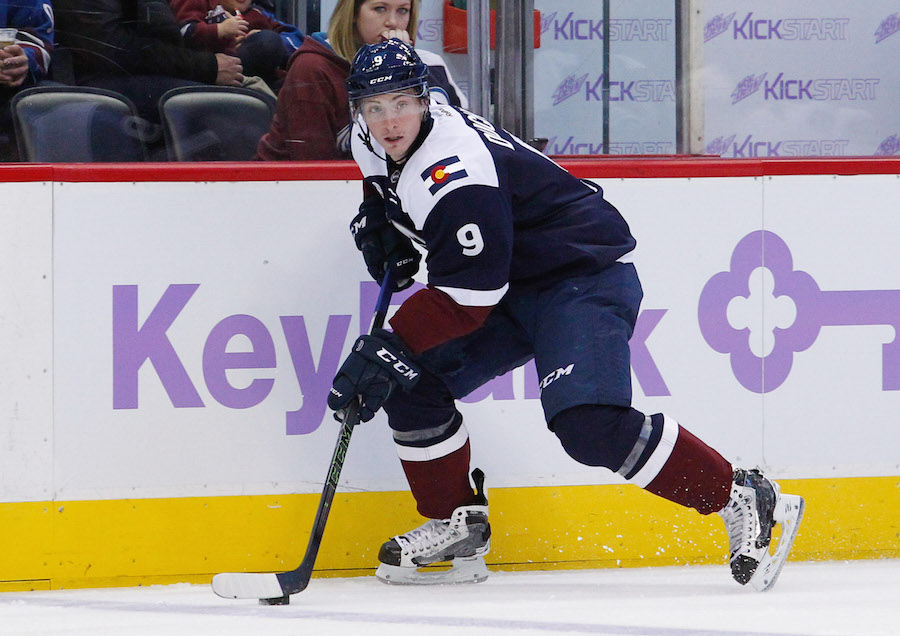 Despite a productive season thus far for Avalanche center Matt Duchene, trade talk swirls around the 24-year-old.
Duchene is tied for the team lead in goals with seven and sits at fourth in total points with 11. Duchene has scored thrice in the last two contests and his most recent goal was a game-winner that gave the Avs a critical 3-2 road win over the Bruins.
And yet, Dante DeMarco (aka Raider Dan), co-host of The Nosebleed Section on Mile High Sports AM 1340 suggests the Avs may be better off without Duchene. Demarco and co-host Chris O'Malley dove into the implications of a recent article about Avs' trade talks. Colorado may have over-estimated the seven-year pro, in their view.
"I think this is an overall assessment of Matt Duchene as a whole because we see him score seven goals in five nights and then all of the sudden he goes five games without scoring anything," DeMarco said.
The article in question hints that Ottawa may be a possible landing spot for Duchene as the Avs look to shore up a porous blue-line unit that has allowed 2.75 goals per game, the 10th most in the league.
Regardless of what happens, O'Malley believes the lingering questions that Duchene may have should not go unanswered.
"He seems like the delicate kind of player to where this might get into his head with constant stuff like this swirling around."
For more on the Duchene situation and for general Avs insight, listen to the podcast below…
Catch The Nosebleed Section every weeknight from 10p-midnight on Mile High Sports AM 1340 or stream live any time for the best local coverage of what's new and what's next in Colorado sports.
---
Calvin Jouard is an intern at Mile High Sports and a student at the University of Denver
---