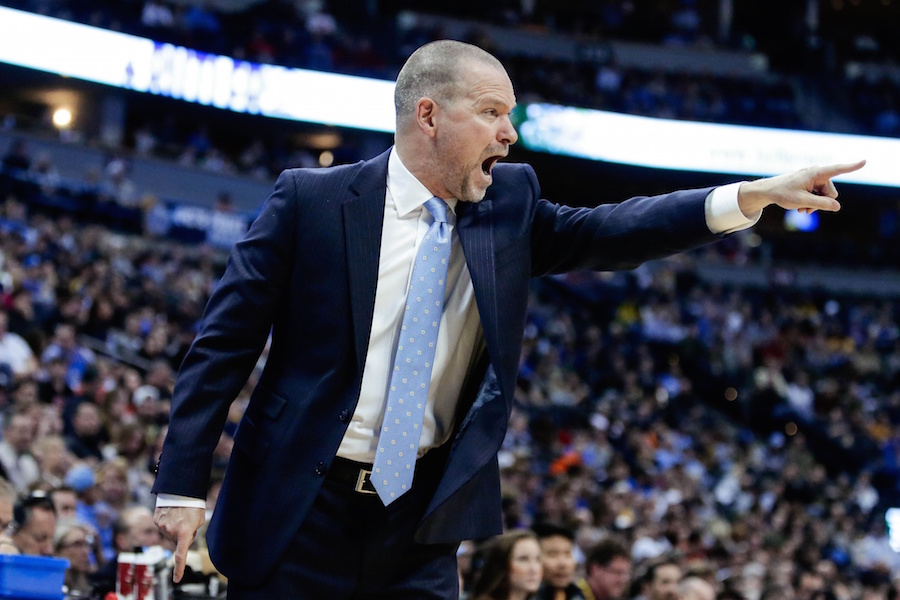 The Denver Nuggets are just 7-10 on the season and currently sit a game and a half out of the final playoff spot in the Western Conference; however, this team is finally beginning to show a very important characteristic: toughness, which is something you can credit to head coach Michael Malone.
For whatever reason, the Nuggets continue to be the most snake-bitten team in Denver. This team simply can't catch a break. As if the schedule to begin the season wasn't tough enough, now Denver is dealing with an onslaught of never-ending injuries.
Denver has been without Danilo Gallinari, Gary Harris, Will Barton, Juancho Hernangomez and Mike Miller for over a week now, and somehow the Nuggets just keep being competitive.
Malone has said all season long that there are no excuses for anything, and I'm seeing the team buy into that a little bit more each and every game. Every player on this team has shown passion and the ability to accept virtually any role they're put into.
There is also something to be said about Denver's road record this season. While it's just 4-5, it shows toughness. Many teams in the NBA facing the obstacles the Nuggets have had in the early season would have fared much worse on the road. In this league, you want to be around .500 on the road and take care of business at home.
The home record is not there yet at just 3-5. A lot of it is due to young players dealing with the pressures of being expected to close games in the fourth quarter. It's a work in progress, but I expect Malone to get it fixed when he settles on a consistent rotation down the stretch.
The bottom line is that Denver is not going to quit under Malone like they did under Brian Shaw. Players like playing for Malone and the trust is there. Malone is tough-minded and his team is turning into that. How else do you explain a solid road record and the ability to be around .500 on the season given the youth and injuries on this team?
This next stretch of games is very important in terms of Denver's playoff chances. Nine out of the team's next 11 games are against teams with a record of .500 or worse. Malone will have his guys ready no matter what the circumstances are. Hopefully, he will get a little assistance along the way with health.