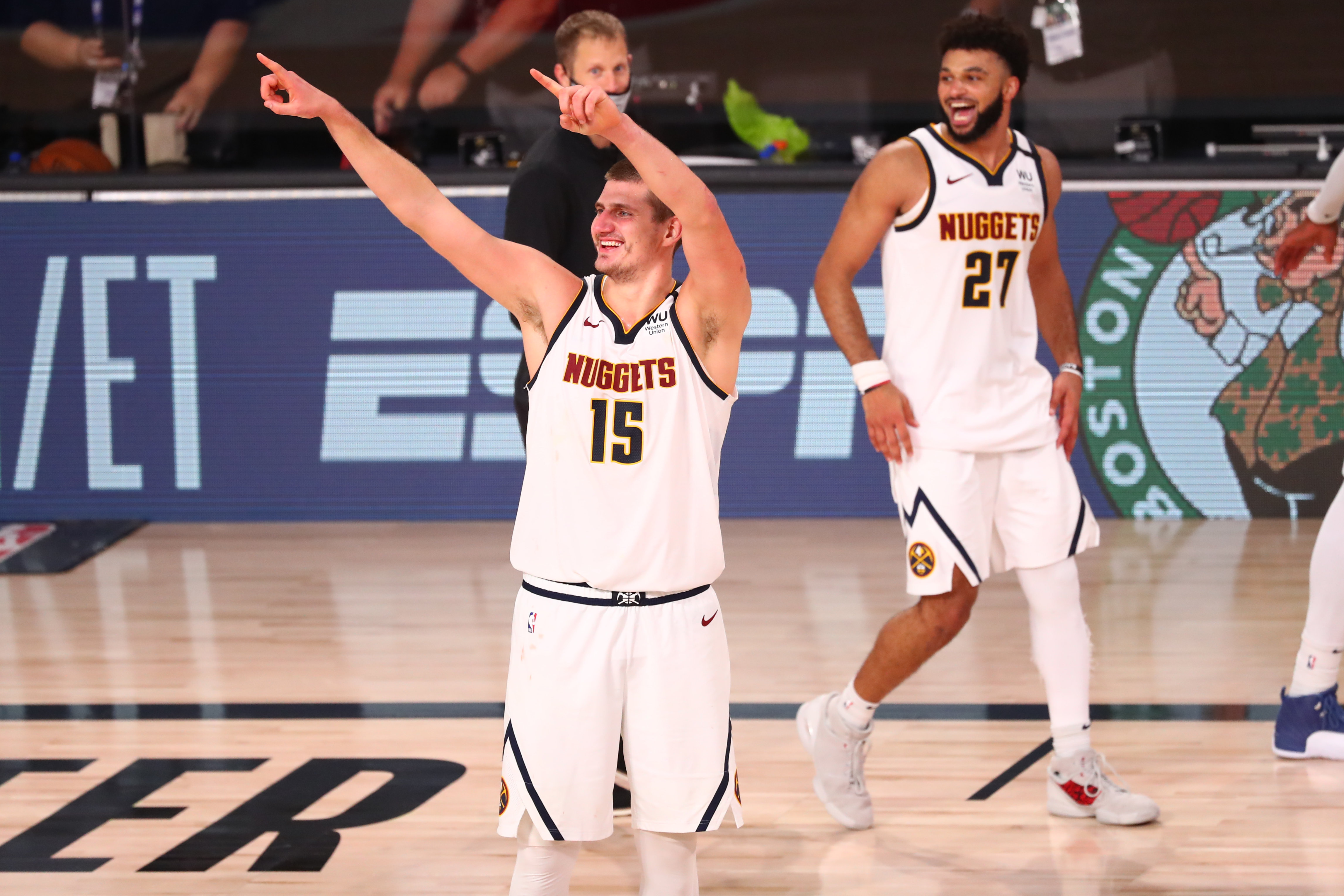 The Nuggets were on the second night of a back to back, playing three games in four days but played like they had a few days off. They went on an 11-0 run early in the first quarter to take a 12-point lead and never looked back. They destroyed the Bucks 128-97 in Milwaukee on Tuesday night. 
"It's definitely up there for one of the best wins of the year," Michael Malone said. "This was really a quality win against a very good team considering the schedule we got."
Nikola Jokić said they would have to play a near perfect game against the Bucks and they delivered. As a team they shot 56 percent from the field, 37 percent from three and scored 22 points off Milwaukee's turnovers.
Denver went to the zone early in the first quarter to disrupt Milwaukee's rhythm on offense and it worked. The Bucks are one of the best offensive teams in the league and the Nuggets were able to hold them to just 97 points and only 17 points in the fourth quarter. This is the third time this season where the Bucks scored less than 100 points. 
"I think our players approach, they understand when we defend, when we rebound… you're going to give yourself a chance against a really good team," Malone said. "And I also think our offense had a lot to do with our defense."
Denver had 28 assists to 10 turnovers and didn't allowed Milwaukee to go on any fast breaks for easy buckets.
As one of the best offensive teams in the NBA, the Bucks know how to get back into games and they were able to get within 13 points at one point in the fourth quarter but Malone knew exactly what to do to counter that. He put Jamal Murray, Jokić and Michael Porter Jr back in the game. 
It was one of the best all around and complete games the Nuggets have played all season. Jokić had himself another dominating performance putting up 37 points, 10 rebounds and 11 assists, recording his ninth triple double this season and 50th of his career. He had three dunks and went 2 of 3 from beyond the arc.
"It was fun for everybody," Jokić said. "We were getting the open shots and open looks. We were playing for each other."
Murray added 24 points on 10 of 17 shooting. This marked his 11th consecutive game of scoring at least 20 points or more. Will Barton had 14 points, 8 rebounds and 5 assists.
"We're having fun with it," Murray said. "It's a road trip. We have to bring our own energy. Just having fun is the key to our success." 
The Nuggets were shorthanded once again but still had a pep in their step. They've been missing key players like Paul Millsap, JaMychal Green and Gary Harris due to injuries while Facundo Campazzo, R.J. Hampton and Markus Howard have entered the NBA's health and safety protocols for contact tracing. 
Even with all the injuries, Denver hasn't made any excuses and other role players like PJ Dozier have stepped up in a big way to fill the void. Dozier played in just his third game since January 25th and scored a season high 19 points on 8 of 17 shooting. 
Denver is 3-0 on this current road trip and has just one more game before heading into the much needed All-Star break. They are 20-15 on the season and are currently sitting in seventh in the west.