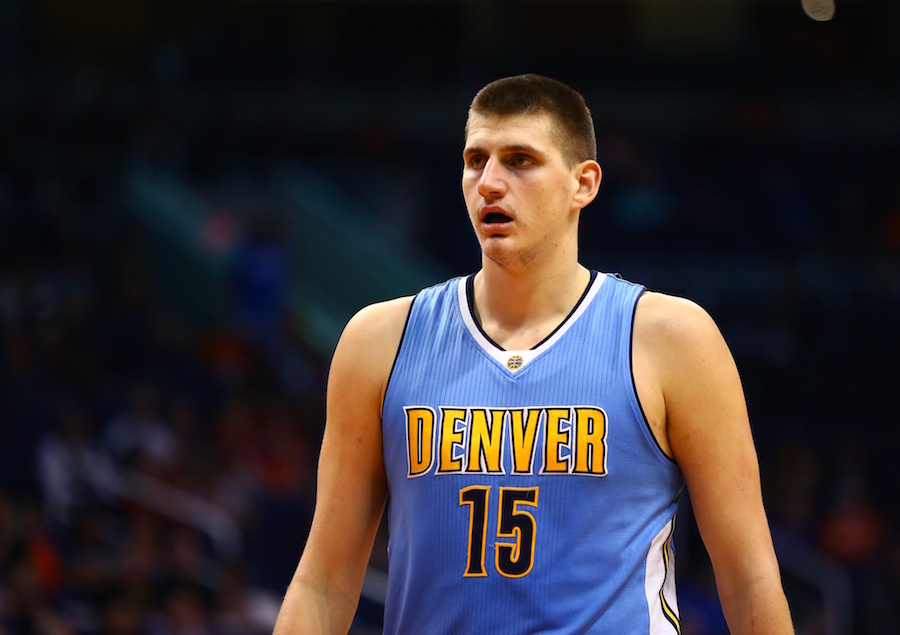 The Denver Nuggets have seemingly turned things around. The Nuggets are winners of three straight and four out of their last five, and it's all been spurred by a change in the starting lineup.
Three games ago, when Gary Harris was declared healthy enough to play, Michael Malone put Harris, Nikola Jokic and Wilson Chandler into the starting lineup to go along with Emmanuel Mudiay and Danilo Gallinari. To say the least, it has worked and the Nuggets have won their last three games all by double-digits.
Some will point to the return of Harris as the catalyst that sparked the team. He's a very good defender, good shooter and his presence just creates more space for other players on the court. But the reason Denver is winning is because Malone decided to put Jokic back in the starting lineup and has limited the minutes of Jusuf Nurkic.
Jokic just may be the most talented young center in the league. On Monday, Jokic finished with 27 points, 15 rebounds and nine assists. When asked afterword about his best game as a pro, Jokic was humble.
"The game is more important than your name," Jokic said meeting with the media after Denver's 117-107 win over the Dallas Mavericks.
It seems that Jokic just gets it. Playing good basketball is about the team and not the individual. In fact, Jokic is so team-oriented he volunteered to come off the bench earlier in the year when Malone's twin tower lineup was clearly not working.
Now, Jokic is back where he belongs, amongst the starters, and playing great basketball. His footwork is way ahead of his age. His touch and ability to finish around the rim is very good. He has a jump shot that can extend beyond the three-point-line. And Jokic is the best passing big man in all of basketball.
If you've checked out from the Nuggets over the past few seasons, do yourself a favor and just watch a game with a close eye on Jokic. His attitude and playing ability will be something Nuggets' fan will take pride in for a long time to come.