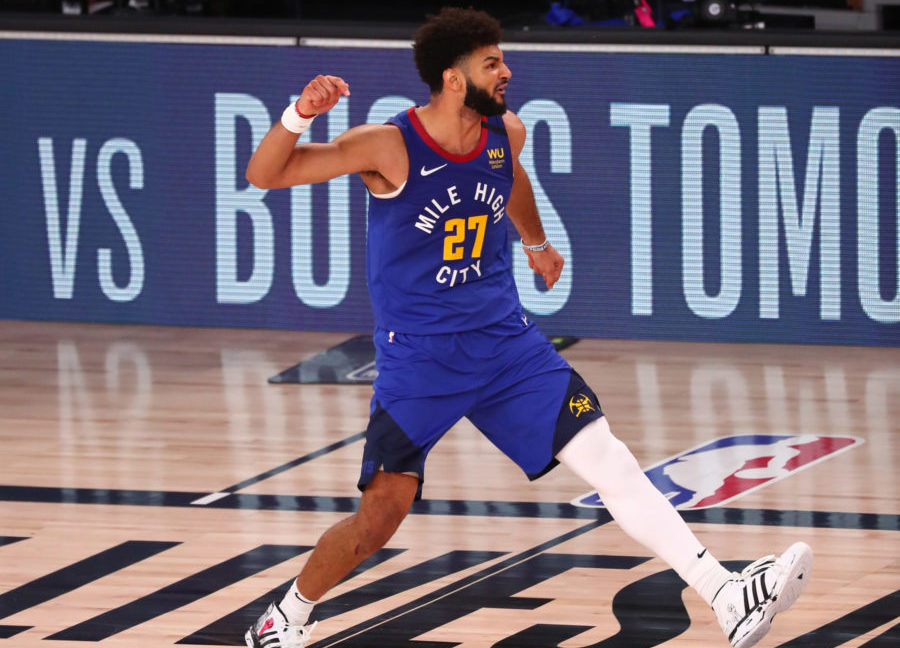 Maybe now wasn't the best time to start the All-Star break for the Nuggets as they close the first half of their season on a 4-game winning streak. Despite the injuries and players in the NBA's health and safety protocols for COVID contact tracing, this team was finally starting to gain some momentum.
"We've always been a team that thrives in adversity and I think that is a tremendous testament to the character of our group," Michael Malone said. "Very resilient, a ton of grit, and we never find excuses. We find solutions."
Every game someone new steps up to ignite the Nuggets' energy and this time it was Will Barton who had 10 points in the first quarter to help them go on an early 11-2 run. He finished the night with 16 points and 6 rebounds.
The Pacers kept the game close, however, and responded with a 15-0 run to take the lead 17-13. After a few careless possessions, Malone turned to his bench for a little spark and got what he needed from Zeke Nnaji who hit a three to stop the bleeding and Isaiah Hartenstein who scored 4 straight points. The Nuggets shot an efficient 77 percent from the field and 71 percent from three in the second quarter to close out the first half with a 61-52 lead. 
In the third, the Nuggets were still struggling with turnovers so Malone had to put his bench back in. 
"I thought PJ (Dozier) and Vlatko (Cancar) went out there and settled them down and started executing and started scoring and stopped beating ourselves which is really important when you're trying to close a team out on the road," Malone said. "I thought regardless of what the numbers say in terms of productivity the bench unit was really good for us tonight. 
The Pacers kept it close still and went on a 14-2 run midway through the third until the Nuggets Big 3 started knocking down shots to take an 82-74 lead going into the fourth quarter. 
Denver had all the control in the fourth quarter, going on an 11-4 run in the last 2:30 left to play. A Michael Porter Jr. block led to an easy Jamal Murray dunk followed by Nikola Jokić laying one in as the shot clock expired helped lift the Nuggets to a 113-103 win and a 4-game winning streak heading into the All-Star break. 
"These last 6 games are going to decide our season," Jokić said. "You could easily go 0-4 on this road trip and we went 4-0 so we stepped up and we didn't just let it happen. We attacked these last 4 games and I'm really happy for our team and with the momentum going into the break."
The Joker finished the night with another double-double with 20 points, 12 rebounds and 8 assists, marking 5 straight games with a double-double. He also found out during his post game press conference that he would be playing on Team LeBron for the All-Star game alongside Giannis Antetokounmpo, Stephen Curry, and Luka Doncic. 
"That's a very good team I'm not going to lie," Jokić said with a smile. "I really enjoy the moment. It's a pleasure to be on the floor with those guys and it means a lot to share the floor with the best players in the league." 
This is the first time Jokić will start in an NBA All-Star game and the second time he will be participating in the All-Star game. 
Porter Jr. also had himself a game with another double-double finishing the night with 24 points on 9 of 14 shooting from the field and 5 of 9 from long range with 11 rebounds. He has finally found his rhythm after struggling for a short stretch in the beginning of February. 
"Every great player who's trying to be great goes through stretches like this," Porter Jr said. "I didn't get too down. If anything I just made sure I was more on point with my routine, more on point with my sleep. I knew I would get out of it and I couldn't wait for that day when I had a good game." 
Murray finished the night with 24 points on 8 of 15 from the field and 4 assists. 
The Nuggets are looking forward to spending time with their families during their week off and are excited to finish the second half of the season on a high note. They currently have a 21-15 record and sit in 6th place in the Western Conference.