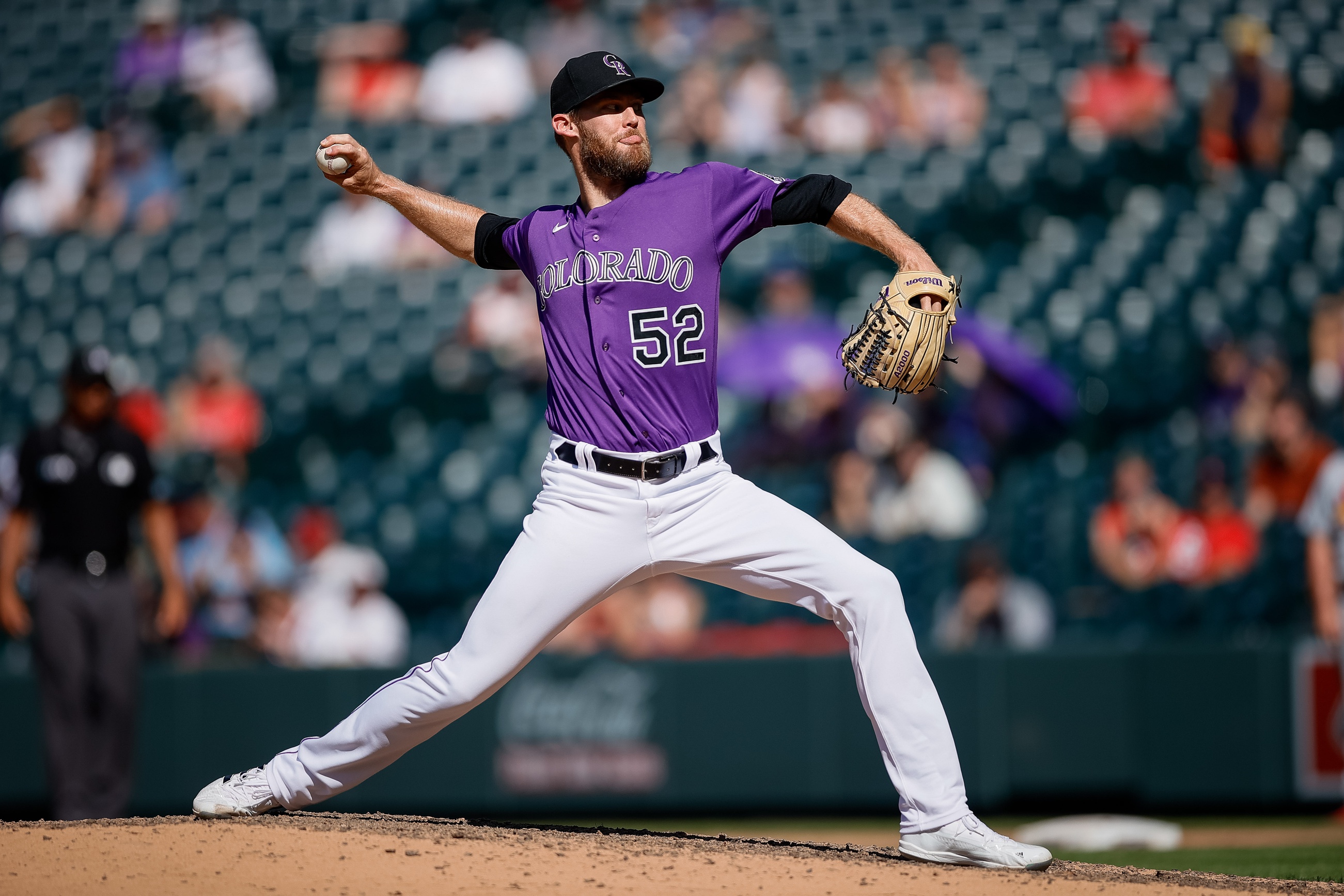 The 2022 season hasn't left much for Colorado Rockies fans to celebrate.
The record is awful. The transactions have either not existed or been nothing to get excited about yet. And the fan apathy toward the team may indeed be at an all-time high.
The play on the field has ranged from lackluster to downright embarrassing at times and aside from the few standout performances and nice stories, there really hasn't been a ton to sink your teeth into if you just enjoy watching Rockies baseball no matter what.
But an August series win over the St. Louis Cardinals did bring a few smiles to the die-hards who still wear purple all summer long.
No, it didn't save the season and has almost no long-term impacts on their own franchise, but it will be interesting to see what ripple effect it could have on their opponents. 
It's not a foregone conclusion, to be sure, but not entirely improbable that the Cards could end up falling just short of either the division or the postseason altogether and by a narrow margin.
As it stands, they own only a half-game lead over the Milwaukee Brewers, putting them in a virtual tie for the NL Central, and both teams sit behind Atlanta, San Diego and Philadelphia in the Wild Card race. 
There is plenty of season left to play and their future is very much still in their own hands but you gotta believe that if St. Louis is a game or two shy of a postseason spot at the end of the year, there is one former-Rockie superstar who will be none too pleased.
Nolan Arenado, of course, was once again the talk of the town during this set and the headlines practically wrote themselves when he homered against Austin Gomber, one of the players he was traded for, in a Cardinals rout in the second game.
He is having (another) MVP-caliber season alongside teammate Paul Goldschmidt who may actually beat him for the award, but he has also drummed up some mild controversy this season, even if incredibly low key.
Quoted earlier in the year expressing frustrations over potentially not winning the division and feeling like the Wild Card isn't good enough, some questions were raised over there like they were here about whether Arenado might exercise his option this offseason and leave for greener pastures.
Logically speaking, that chatter would only increase exponentially if he missed out on important October baseball altogether.
There are a lot of "ifs" here but it's hard not to wonder what the butterfly effect might be after his encounter with Daniel Bard.
It was the third game of the series and the home team appeared to be in pure meltdown mode. We've all seen this before. The Rockies staked themselves to a huge 8-2 lead, but the bullpen let it slip away bit by bit until everyone watching was doing lineup math in their heads.
Yup. Suddenly at 8-6 and with two aboard in the ninth, Arenado was about to represent the go-ahead run and it seemed inevitable that he would, indeed, put his new team ahead of his old one.
How could he not? How could this game not end with him hitting a home run and the Rockies completing their collapse? As unlikely as such an enormous comeback behind such poetic circumstances would be, it still felt like the only possible outcome.
Cough up the game. Cough up the series. Nolan and his new friends laugh all the way home.
But, after working the count full, Colorado's closer, who was overlooked for an All-Star appearance this season, unleashed his signature, upper 90s sinker and froze Arenado who could only stand paralyzed and stare at strike three. 
Game. Set. Match.
No, there really hasn't been much to cheer for this year if you proudly root for the local baseball club despite their many flaws. But that was one of them.