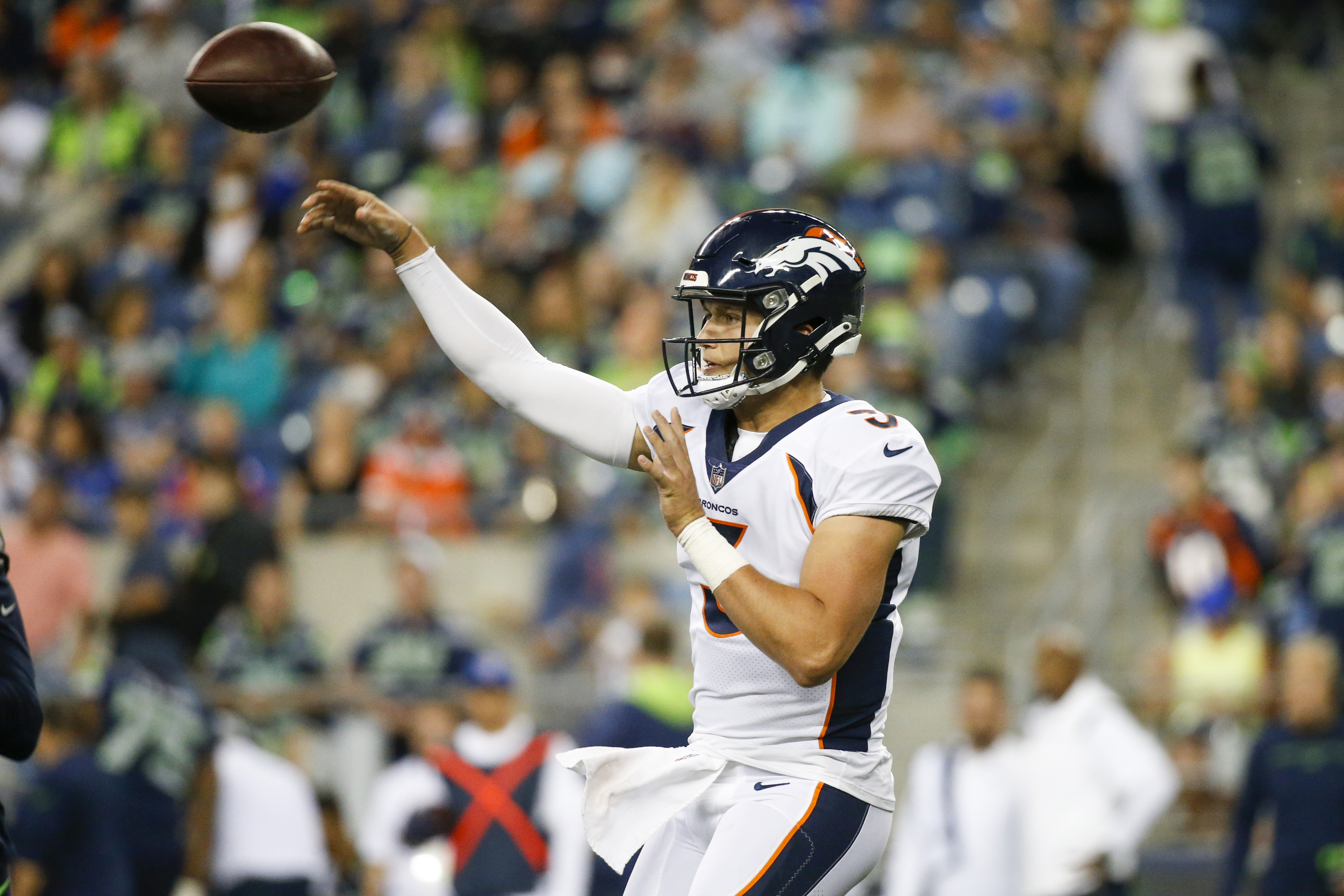 Although it might be disappointing or frustrating to many, the Denver Broncos still have not come to a decision on who their starting quarterback for the 2021 season will be.
As of now the competition seems like a coin flip, with both signal-callers earning a mild advantage in specific portions of the duel, but neither truly pulling away from the other.
With that relative stalemate in place, the Broncos seemingly aren't in a position to hand the starting job to either Drew Lock or Teddy Bridgewater, leading many to believe we will see that pivotal decision kicked down the road yet another week.
Head coach Vic Fangio alluded to as much after Tuesday's practice.
"We just want to [decide on the starter] at the right time, meaning the right time obviously for the players involved, for the team involved, and for everybody," Coach Fangio said. "We don't play another game—we've got 19 days."
In other words, we might not have a determination on Denver's starting quarterback until the week before their very first game — though it seems likely we would get such a determination soon after the game with the Rams.
During Tuesday's practice both quarterbacks appeared to split reps evenly, but yet again, neither was able to pull away.
"It's pretty damn close. I mean, you guys have seen it," Fangio said to the media. "I've asked a few of you a few times and neither one of you [has] come up with an answer. So, it is close. I think it's close for a good reason. They both have played well. The good news of this competition is we've got two quarterbacks that we feel we can go win with."
Before Coach Fangio feels comfortable making a decision on who the team's starter will, hopefully, be for the entirety of the regular season, he needs to see the two signal callers compete against high-end competition some more.
"Just continue seeing them play," Fangio said when asked what more he needed before determining a starter. "I mean, even today we did about—I don't want to say half—but about 40 percent of the practice was still us against us, sixty percent was more of a service-type units. So, it was still us competing us against us [and] them going against our defense."
Here's hoping the Broncos are able to anoint either Bridgewater or Lock the starter soon.