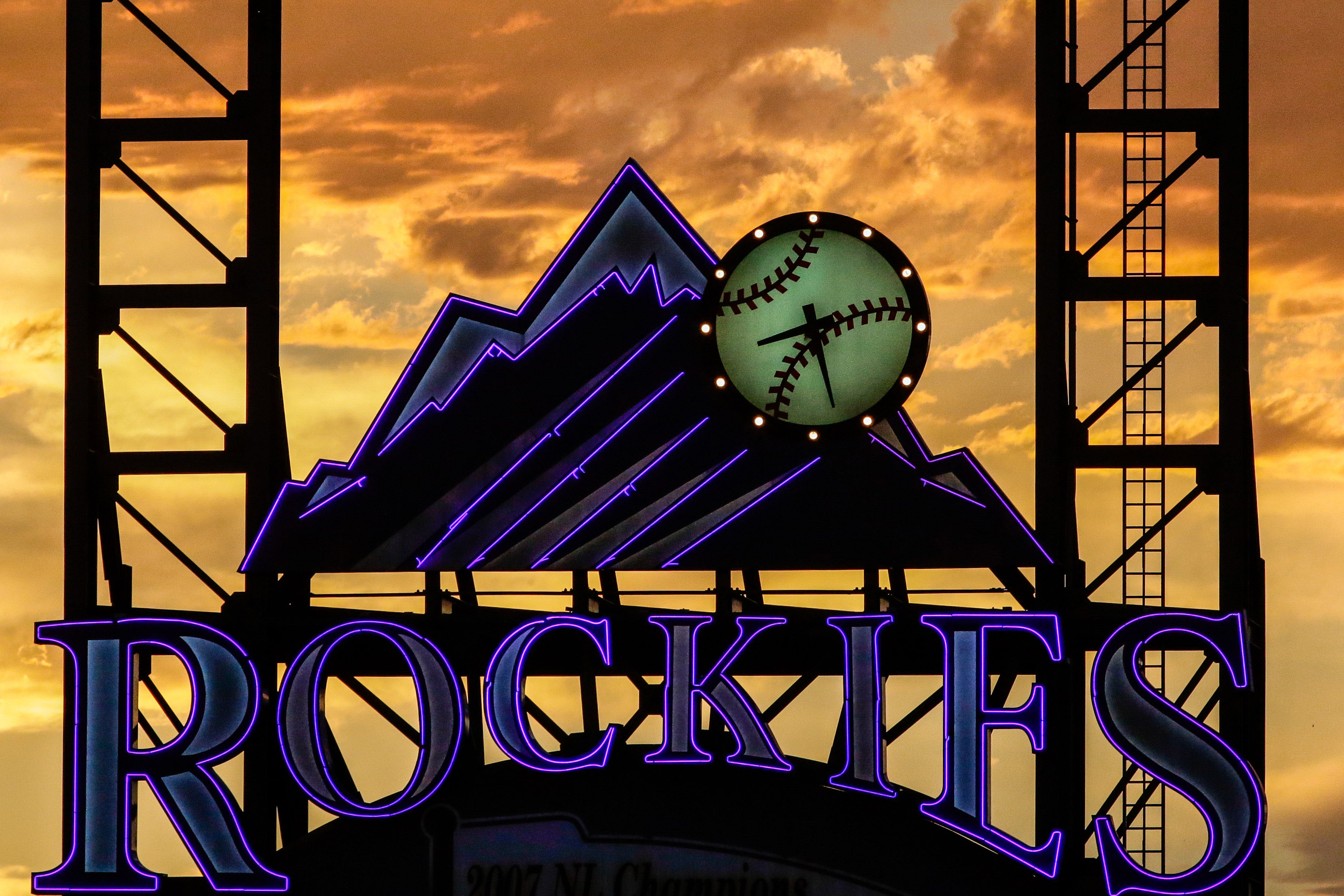 The Rockies aren't necessarily striking fear in the NL West at 40-48 headed into the All-Star break. That's obvious, being 16 games back in the division and seven games back in the Wild Card. But it's not for nothing.
Even though the Rockies are only one game improved from last year's 39-49 record, they feel different. The standings may not show it, but Colorado feels like an improved ball club.
Moving into the second half, the rotation will line up with Jorge De La Rosa, Chad Bettis, Jon Gray, Tyler Anderson and Tyler Chatwood. This is where the optimism starts for manager Walt Weiss.
"Best I've ever had here, no doubt," he said speaking of his rotation. "The fact that our rotation is really rounding into shape gives me a lot of hope, a it relates to the starting rotation more so than I had in the past as far as optimism."
The usually stoic DJ LeMahieu was candid in why he thinks the atmosphere in the clubhouse is different this year.
"I think we believe in ourselves a little bit more," LeMahieu said. "It's different, but at the same time we need to play better. It's frustrating. We just have be more consistent overall. I believe in these guys and the guys we have coming up. I think a lot of good things are ahead of us."
That first ray of hope, and also the start of the inconsistency, came when the Rockies stole a series from the Cubs in early April and swept the Mets in May. They we're winning in the division too, handling the Diamondbacks in Phoenix — against Zack Greinkie, no less — and not getting outmatched by the Dodgers or Giants, either.
That all changed in the middle of May, though, when they went on a road trip playing the Cardinals, Pirates and Red Sox, all teams expected to compete for the playoffs. They went 3-6 during the stretch, but the mantra was that previous clubs under Walt Weiss wouldn't have performed that well. But the consistency is the main issue with this team.
They can beat good teams, but are 7-12 combined against the Padres and Reds, who are combined 40 games out of first place in their respective divisions. More often than not, it seems like this team has to claw back. But their resiliency has often been thwarted, as the team is 0-43 in games where they don't hold the lead after seven. The bullpen has not kept them in close games with a nearly 5.00 ERA. The last game of the first half against the Phillies was a perfect example. The Rockies, after playing a complete game the night before, trailed 4-2 going into the seventh inning. The final score was 10-3.
"We have to get those guys right," Weiss said referring to his bullpen. "With this break here, we'll get a little bit of a reprieve, but we need a level of consistency all around. Put together total games. We really haven't had a run where we've done that yet."
Getting pieces like Adam Ottavino and Jake McGee back, and with the development of Carlos Esteves, Weiss said he believes the bullpen will be able to take a step forward.
In Spring Training, Weiss and his staff stressed the concept of winning the inning. While it didn't magically cure all the Rockies' woes, he said it has created a heightened sense of awareness, situationally. Now the Rockies just have to execute.
"We're looking for some consistency on the offensive side," Weiss said. "There's sometimes when there is too much swing and miss. I think our strikeout numbers — I don't know; I haven't looked since that rough [West Coast] road trip — but we were middle of the pack. It wasn't anything alarming.
"But there are some games where there are some empty at bats. That we can't have. There is talent there, and I think eventually getting [Gerardo] Parra back is going to help getting a left handed bat."
To have any chance in the second half, this team will have to do a lot more than just get healthy. Everyone, including the leader and superstar of this roster, will have to step up in a big way.
"I don't know. I haven't had really good at bats," Nolan Arenado said. "Guys are playing well, like Charlie [Blackmon] and DJ. I think it's one of those streaks we're going through right now. It's a tough day and not how we wanted to end the first half at all. It is frustrating that we're not playing very good baseball right now. I think a break will be good. That's for sure."
But Arenado did see a bright spot when compared to 2015.
"There's a lot of things we haven't really done yet," he said. "But I'm surprised that we're competing in more games, I guess, than we we're last year. Last year I felt like we we're the under dog a lot of times."
If one factor is going to save this team from an unfulfilled season, it's the team's chemistry.
Enter Mark Reynolds.
After Sunday's game, Reynolds is cruising around the clubhouse on a solo wheel — imagine a balance board, but replace the cylinder with a wheel. The board lights up like all your favorite shoes did when you were a kid. This big kid finds the solo wheel to be the best mode of transportation to see all his teammates before they leave for the All-Star break.
"I've been in clubhouses where there are different groups of people hanging out. In here, every one hangs out," Reynolds said. "Team chemistry is very underrated in my opinion. Every team I've been on that has been to October, there are no individual groups."
Reynolds can't comment on this clubhouse from a year before, but he's cognizant of how young guys like Jon Gray and Tony Wolters have matured and become more confident in their pitching and handling the bat respectively. He also likes the determination of this clubhouse.
"Guys don't quit," he said. "The last inning [against the Phillies] was a perfect example where there is zero chance to win that game. Charlie get a hit, DJ barrels one up. We've got good players. We have that chemistry part of it. We just have to get a little better at the baseball side of it. This team has the talent to get to the playoffs. Just a matter of believing we can do it."
Before Jim Mora rants start to come to mind, this team has confidence. Now it's just a matter of spreading that to the rest of Denver.