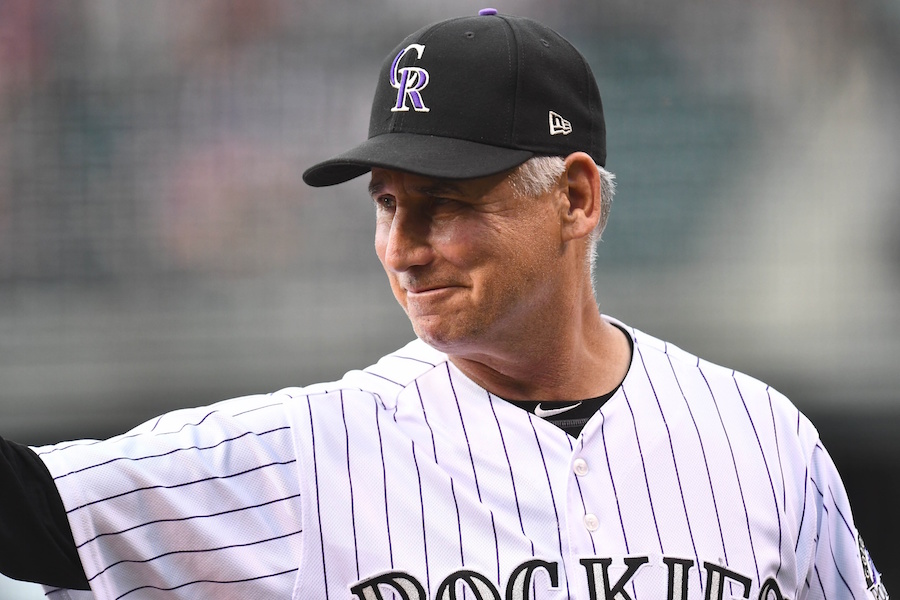 The Rockies made it to the postseason in 2017, and while that brief cameo was exciting, general manager Jeff Bridich look to make a more significant splash in the NL West — the Rockies have their sights set on the division crown in 2018.
Many of the moves that have gotten the Rockies to this point have been made in the last two seasons, turning a franchise around after years of disappointing play.
Hiring of Bud Black
When the Rockies hired Bud Black before last season, their focus was obviously going to shift to pitching; Black's specialty. The young and talented pitching unit the Rockies have assembled has already started to flourish, and should continue to get better this season.
In 2017, Black's work with the rotation paid immediate dividends. The starters finished the season with a 63-56 record and a 4.59 ERA — which won't confuse anyone with the Dodgers' rotation, but the Rockies were incredibly young and inexperienced. That, too, made progress, as starters Jon Gray, Kyle Freeman, German Marquez and Jeff Hoffman got a full season under their belt. Those four combined for a 39-27 record. With more time under Black's tutelage, the Rockies' rotation may take another big step forward in 2018.
Bolstering the Bullpen
Like the starting rotation, Black knows the importance of a bullpen to close out a game. This offseason has been productive for the Rockies, who have brought in two of the best relievers in the game. Signing Bryan Shaw to a three-year deal worth $27 million should strengthen the Rockies' bullpen immensely. Shaw had a 3.52 ERA in 79 games for Cleveland last season, where he was a lights-out relief pitcher. Shaw should solidify the back end of a Rockies' bullpen that's seen its share of challenges in recent seasons.
Bridich trumped that signing by landing Wade Davis, the hottest closer on the free agent market for a three-year, $52 million contract that made Davis the highest-paid relief pitcher in MLB history. With 32 saves and 79 strikeouts in 59 games last season, he comes to Colorado as one of the best closers in the game.
After the re-signing of Jake McGee and the additions of Shaw and Davis, the Rockies have a solid core of relief pitching to close any game. When the Rockies go into the sixth or seventh inning with a lead, a win should come more often then not.
Signing Chris Iannetta
The Rockies traded for catcher Jonathan Lucroy in midseason, and looked to re-sign him in the offseason, but Lucroy has been searching for a multi-year deal and a large amount of money after his bounce-back in Denver. Last season, he hit a combined .276 with the Rangers and the Rockies, but hit .310 in Denver. After spending a combined $46 million alone on just five relievers in 2018, the Rockies looked to spend less on bringing in a new backstop.
In comes Chris Iannetta. With the Diamondbacks, Iannetta hit .254 with 17 home runs and 43 RBI in 89 games. After a breakout season for him, the Rockies hope he will remain as productive as he was in Arizona for his reunion in Denver. A two-year contract for $8.5 million is a big discount from what Lucroy was looking for after having similar offensive seasons. Signing Iannetta, a veteran catcher who can maintain this young pitching staff and mentor the battery of this team.
As the Rockies move into 2018, the moves that have been made will do nothing but make this team better then they were in 2017. The front office hasn't really focused on offense this winter and there is a reason for that; they don't need to. This offense will score runs and put this team in a position to win. With the pitching that was brought in and the components to go along with, this team will have success this spring/summer.