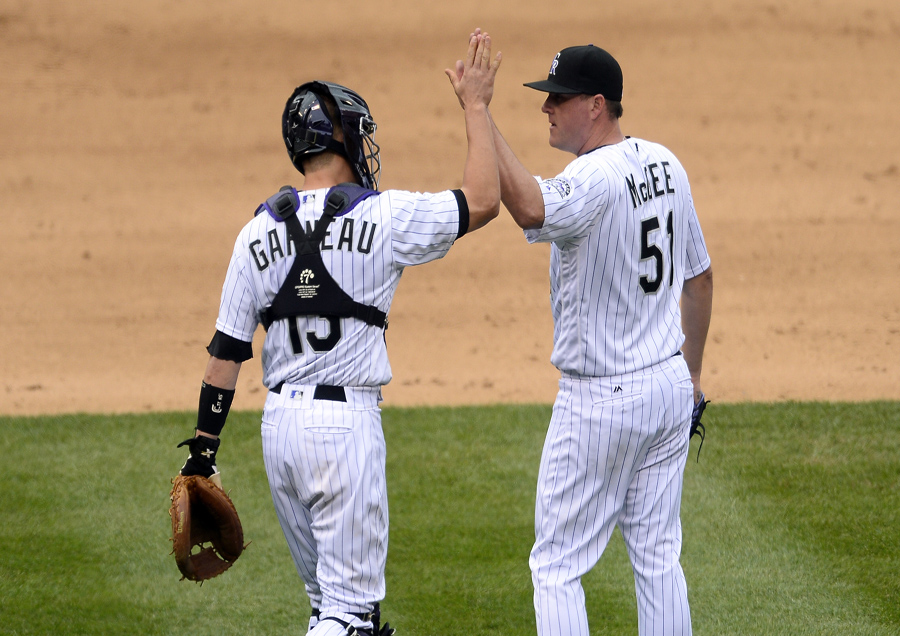 The Rockies most glaring hole going into the offseason was their bullpen, which gave up 28 blown saves (third worst in baseball) last season, and yet Colorado has yet to make any moves to fill that hole. Instead, they've signed a shortstop/outfielder to play first base, building up an already stacked offensive lineup.
This has frustrated a good deal of fans, as the management, though willing to spend, doesn't seem to be spending their money in the right places.
MLB.com's Thomas Harding, though, thinks that the bullpen may actually be in better shape than we think.
"They didn't necessarily need an overhaul (in the bullpen) because they have some young pitchers coming," Harding told Gil Whiteley on Mile High Sports Radio. "And a couple of guys that were hurt last year, looking at their age and past production, they should be able to get back on track. I don't think they needed a total bullpen overhaul, and they definitely don't need to spend the money on starting pitching."
That said, there's no denying the bullpen could use some help, and Harding could see the Rockies making a move there soon.
"Looking at their roster, they have two spots left," Harding said. "If they use them both for relief pitching, I would be for it. If they use one for relief pitching, if he's the right fit here, a guy that can either get a ground ball or a strikeout when you need one, I'm ok with that."
To hear the entire interview with Thomas Harding, including his thoughts on the Ian Desmond signing, click the podcast below…
Catch Gil Whiteley Monday-Friday from 11a-12p on Mile High Sports AM 1340 | FM 104.7 or stream live any time for the best local coverage of Colorado sports from Denver's biggest sports talk lineup.