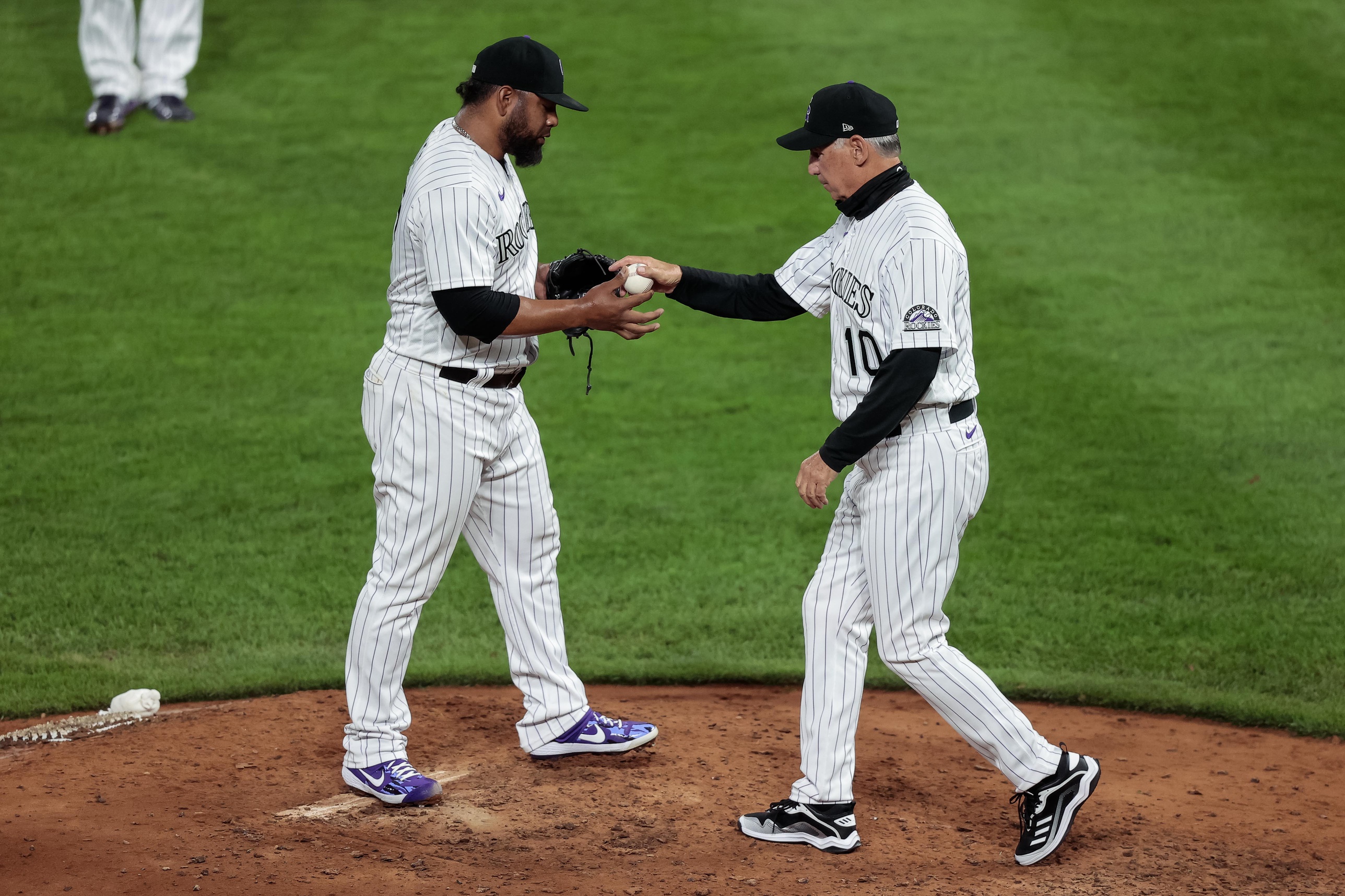 I have this dream, from time to time, in which I'm back in high school—10th grade Graphics class, to be specific—and I'm feeling good because I'm early for class and I've got the place to myself. Things are great because there's no waiting for other people to finish using the design computers, and nobody is there hogging the screen printing equipment.
All I need to do now is head to the storage room to round up the ink needed to make my shirt. And I've got a great idea that I whipped up with the design software, which I was able to navigate quickly and freely with no interruptions.
But every time, without fail, the dream ends with me walking out of the storage room to a room full of classmates, several of whom beat me to the screen printers. It's chaos. Of course, it doesn't help that, for some reason, I'm completely naked. And those computers I so fondly recalled? They're actually those see-through, colored iMacs from the late '90s, and none of them even work. The wonderful t-shirt idea? Turns out it was one of those stupid S things everyone drew in elementary school.
Anyway, on a completely unrelated note, the Rockies' bullpen—after a pretty good start to the season—was horribly exposed in 2020. The unit finished 26th in fWAR and 29th in rWAR; its 6.77 ERA was second-worst in baseball and the highest mark posted by any bullpen in franchise history. The likes of Jairo Díaz (1.35 ERA), Carlos Estévez (0.96), Jeff Hoffman (0.00), and Tyler Kinley (0.00) were absolutely lights out through the first quarter of the season.
But what happened after that truly qualifies as some of the worst situational pitching ever seen in the big leagues.
Over the last three quarters of 2020, those same four guys—Díaz (10.80 ERA), Estévez (11.66), Hoffman (13.20), and Kinley (7.27)—left the Rockies' bullpen in shambles. Part of the reason was that these pitchers, and others in the bullpen, could not get anyone out with runners on base. The Rockies' relief corps posted a 63.1 LOB% that ranked dead-last in 2020 and was the worst in the majors since 1953.
Small sample size probably hurt the Rockies' bullpen in 2020; prior to this year, no bullpen in major league history had more than six players post an ERA of 9.00 or higher in the same season. Three teams—including the Rockies, who had seven—exceeded that criteria in 2020. But, a case of "not having good pitchers" really bit the team as well. Of course, not all was lost. That's usually not the way things work, although this was about as close as you can get.
Here's what you need to know about Colorado's relievers in this weird, weird season.
Most Valuable: Daniel Bard (0.9 rWAR, 0.5 fWAR)
He sat out basically seven full seasons, and he came back with the second-best strikeout rate of his career in what was a tremendous season for any pitcher, let alone one with his circumstances. Bard was a great reliever for the Boston Red Sox early in his career but dealt with the yips and was out of baseball after parts of five seasons. The 35-year-old right-hander reemerged in a big way for the Rockies, posting a 3.65 ERA (145 ERA+) with 27 strikeouts and 10 walks in 24 2/3 innings. And, he finished the season as the team's closer.
The Rockies' front office deserves some credit for signing Bard and giving him a shot, and now he appears to be a viable part of the bullpen for at least the next couple of seasons. What a story.
Least Valuable: Wade Davis (-0.7 rWAR, -0.4 fWAR)
Díaz, who walked nearly as many batters as he struck out, and Estévez, who at least has decent K/BB numbers but has the straightest fastball known to man and is quite possibly still tipping pitches—as he was doing the prior year, and the year before that, and the year before that—somehow still weren't as bad as the man who started the year as the Rockies' closer and was a free agent before it ended.
Davis pitched just 4 1/3 innings and was awful in just about every single part of them. He allowed 10 runs on 10 hits—including three homers—and three walks before the Rockies designated him for assignment on Sept. 20. Davis' departure completing the cycle in terms of 2018 Colorado free-agent reliever signees being DFAd by the team before their contracts were up. Prior to that season, Rockies general manager Jeff Bridich spent in excess of $100 million on Davis, Jake McGee, and Bryan Shaw, and, well … yeah.
Most Surprising: Yency Almonte (0.7 rWAR, 0.5 fWAR)
Almonte led the Rockies' bullpen in innings with 27 2/3 and he was very good in most of them, finishing the season with a shiny 2.93 ERA thanks to his ability to limit walks despite not striking out a ton of hitters. The 26-year-old right-hander was a grounder-inducing machine and limited soft contact. He was able to couple his slider, which has always been good, with a fastball that he commanded well in relation to previous years. It's a winning formula for Almonte, who was an intriguing arm in the minors as a starter and appears to be a rare success when it comes to the Rockies transitioning a generally well-regarded pitcher into a relief role.
Most Disappointing: Mychal Givens (-0.2 rWAR, -0.5 fWAR)
The Rockies made a good move in acquiring Givens, who should've been able to help a struggling bullpen as evidenced by his season and career numbers up to that point. The 30-year-old right-hander entered 2020 having struck out almost 11 batters per nine innings while posting a 3.40 ERA in 284 appearances spanning five seasons with the Baltimore Orioles.
Unfortunately, Givens did more damage than he did good for the Rockies' relief corps. He struck out just six batters, walked four, and allowed seven earned runs nine hits—including four home runs—in 9 1/3 innings in purple pinstripes. In total, Givens yielded more hard contact and less soft contact than ever before. One thing that sticks out is Givens used his fastball a lot less with the Rockies than he did during his tenure with the Orioles.
For the record, Givens is not the first recent Colorado reliever to have this issue; the aforementioned McGee's one good season (2017) with the Rockies saw him use his fastball more than 90 percent of the time, as he did while he was one of the league's best relievers as a member of the Tampa Bay Rays. During the rest of his time in Denver, McGee's fastball usage dipped into the 80s. Immediately upon landing with the Los Angeles Dodgers, he again started using his fastball almost exclusively, and the result was his best season in years.
What Happens Next?
The Rockies in 2021 have something with Bard and Almonte, and Givens will be given (sorry) a chance to right the ship—and rightfully so. Kinley, despite his immense struggles during the middle portion of the season, seems to be a fit moving forward; he has issues with walks, but he struck out nearly 10 batters per nine innings and was good down the stretch, allowing just one hit and one walk in six scoreless innings spanning his final six appearances.
Beyond that? Who knows. Díaz looked really bad over the final two months of the season, and Estévez just can't seem to get people out consistently despite often dealing upper-90s heat. Hoffman hasn't been good in any role, and it's hard to remember the last time it felt like he had a chance of really contributing at the major league level. The best use for Phillip Diehl—a low-strikeout, low-walk lefty—has perhaps been eliminated with the new three-batter minimum for relievers. There's just a lot of mediocrity in the Rockies' bullpen, and beyond Ben Bowden and perhaps Tommy Doyle, who was really bad in his brief big league stint, there isn't a lot of imminent help in the system.
The return of Scott Oberg, who missed the entire season due to blood clots in his throwing arm, will certainly help. But it feels like the Rockies need to add a couple more pieces via free agency or trade—which, again, if you've followed this series up to this point, may not be very realistic. It's yet another position group with giant holes to fill, and it doesn't appear the Rockies have the assets to fill them.