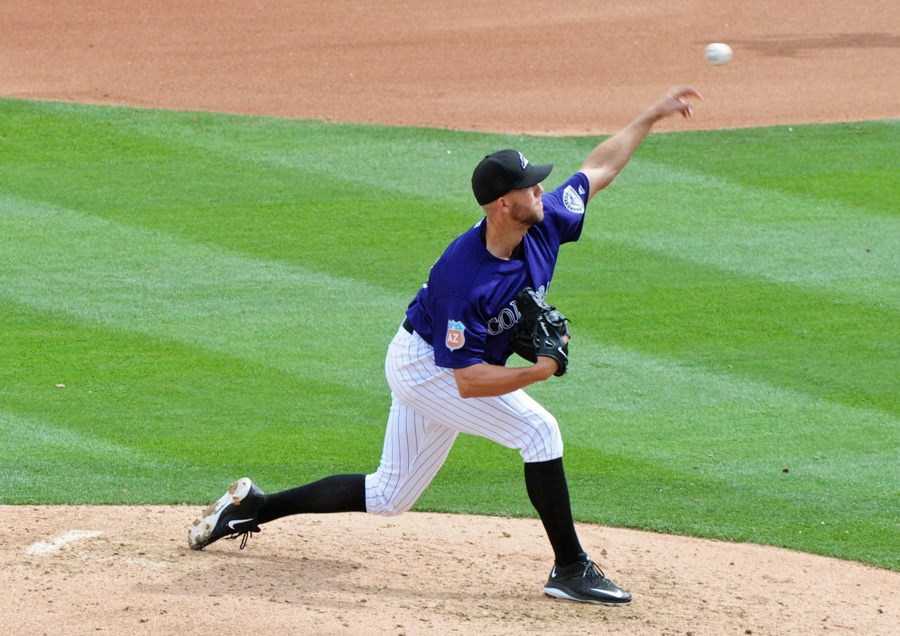 The Rockies just completed a two-game sweep of the Yankees and have won eight of their last 10 games. Only the NL East-leading Washington Nationals are as hot as the Rockies right now. But in the 10 games that preceded those, Colorado was a disappointing 3-7.
"This is a streaky team" former Rockies pitcher Jason Hirsh said following the Rockies' two-game sweep of the Yankees. "I think there are a lot of positives that we can glean from a lot of this."
Hirsh joined Afternoon Drive with Goodman and Shapiro on Mile High Sports AM 1340 | FM 104.7 to talk about the Rockies recent hot streak and what they can do to be more consistent.
"I think this team is playing way better than a lot of people expected them to, especially at this part of the season," Hirsh said.
Yet he couldn't escape the natural "Jekyll and Hyde" comparison for a team that has been streaky all year long, not to mention in recent years.

Through 65 games the Rockies are 32-33. Compare that to 28-37 last year and 29-36 in 2014. In 2014 and 2015, the Rockies ranked last in team ERA with 4.86 and 5.04, respectively. But in each of those years, they ranked in the top five in runs scored.
"I think this team ebbs and flows based off of starting pitching. When guys are going out there and having good games and giving the ball club a chance, the team has the offense to carry through. When you dig yourself a hole and are down three, four or five runs in the first few innings, that's a tough hole to dig out of. It demoaralizes the ball club. This team will go as far as the starting pitching goes. If the starting pitching can be consistent, the team will be consistent."
While the Rockies have won eight of their last ten games, they lost 10 of 13 before that. Sixty-five games into the season, the Rockies ERA is at 4.90, which is 28th in MLB. Their road splits are 6.22 at home (last) and 3.63 on the road (sixth). Their road ERA is considerably better than the last 3 years: 4.37 (2015), 4.65 (2014) and 4.44 (2013).
Jekyll and Hyde indeed.
Listen to Hirsh's full diagnosis in the podcast below…
Catch Afternoon Drive with Goodman and Shapiro Monday through Friday from 4-6p on Mile High Sports AM 1340 | FM 104.7, or stream live any time for the best local coverage of Colorado sports from Denver's biggest sports talk lineup.