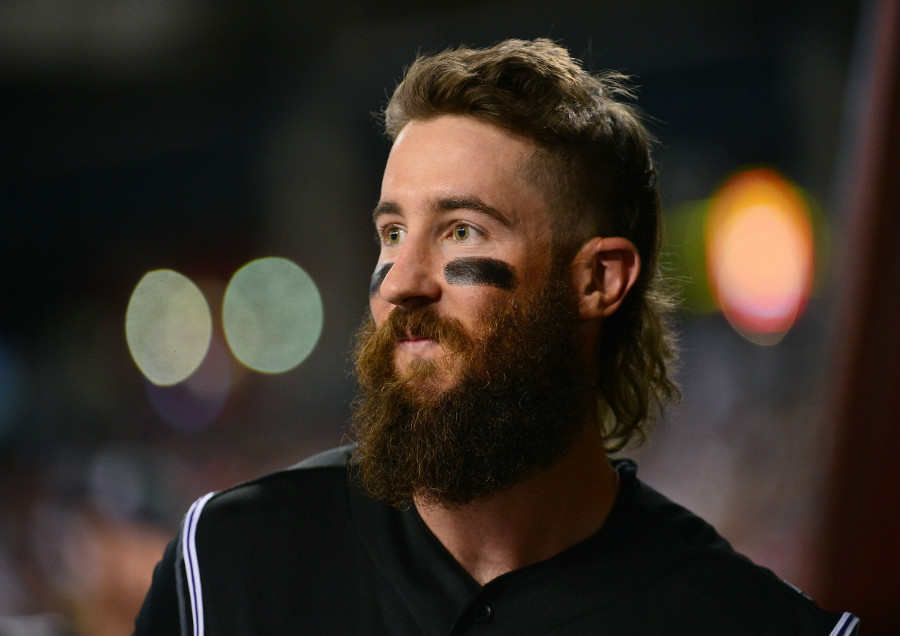 Colorado Rockies leadoff man and center fielder Charlie Blackmon is heading to the disabled list with turf toe in his left foot.
The Rockies placed Blackmon on the 15-day disabled list Thursday.
The injury occurred when Blackmon dove back to second base in the 8th inning of the team's game Wednesday night.
Blackmon originally suffered the injury in the 2012 season, and has not fully recovered from it since.
"It's sore," Blackmon told Nick Groke of the Denver Post. "I don't know how long or how bad it is."
Blackmon, 29, was not off to a great start, hitting just .185; however, he had a solid game Wednesday, earning a double and triple.
The Rockies have flexibility in the outfield and in the lineup, but they will miss Blackmon leading off games for them in the future.
Still, the Rockies will have options in the outfield with Blackmon out.
It looks like DJ LeMahieu will hit in the leadoff spot with backup outfielders Ryan Raburn and Brandon Barnes stepping in for Blackmon.
Ryan Raburn is a career .257/.317/.442 hitter that could do a nice job as a veteran ball player to help fill the void while Charlie recovers.
The team's second option in the outfield is Brandon Barnes, who is a career .245/.295/.360 hitter. Barnes has had his ups and downs, but this could end up being a big opportunity to prove his worth with the Rockies organization.
The Rockies have one of the best offenses in baseball, with or without Blackmon. And while he can be the piece that pushes them even further, Colorado will still be able to be competitive in his absence — conditional on pitching, of course.