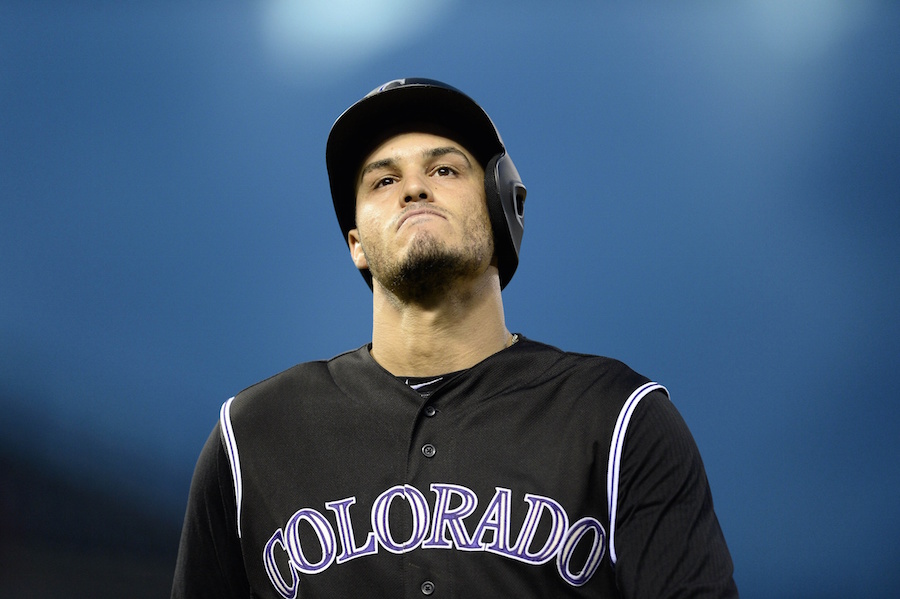 You never know what you're going to get with the Colorado Rockies. One week they can look like a legit playoff contender, and the next they can look like a 100-loss pretender. However, there is some light at the end of the tunnel. When looking at the Rockies' players, there is talent; they just need to learn how to grow and capitalize on that talent.
Thomas Harding joined Gil Whiteley on Mile High Sports Radio on Monday, and he believes that the Rockies are a team on their way towards contention, even if they're not there yet.
"I think at the end at the season, if they are still on there way, then you have to count this as a pretty good success," Harding said.
What the Rockies need more than anything else is consistency. After winning four in a row and eight of their last 10, the Rockies headed down to Miami where they lost three straight before pulling out a win in game four of the series.
"When you look that the Rockies, their history, they're not going to sustain a winning record on the road. They never have. So there's no reason that they should ever be expected to do so," Harding said. "What this is saying to me is that this is why the Rockies are going to need to dominate when they get back home."
The important thing for the Rockies is to continue to build a foundation for good baseball. Maybe that doesn't result in a playoff birth in 2016, but if it gets the franchise in position to compete in 2017 or 2018, it'll be worth it.
"With Christian Bergman coming back, he's pretty good with middle relief," Harding said. "Adam Ottavino is pitching the rehab assignment, and he's not going back as a closer or the set-up guy; he's going to push more towards the middle of the game, and you'll have a pretty good bullpen. But I don't think they are going to have all their parts healthy in time to contend."
To hear more about the Rockies, listen to the full discussion in the podcast below …
Catch Gil Whiteley every Monday through Friday from 11a-1p on Mile High Sports AM 1340 | FM 104.7 or stream live any time for the best coverage of Colorado sports from Denver's biggest sports talk lineup.