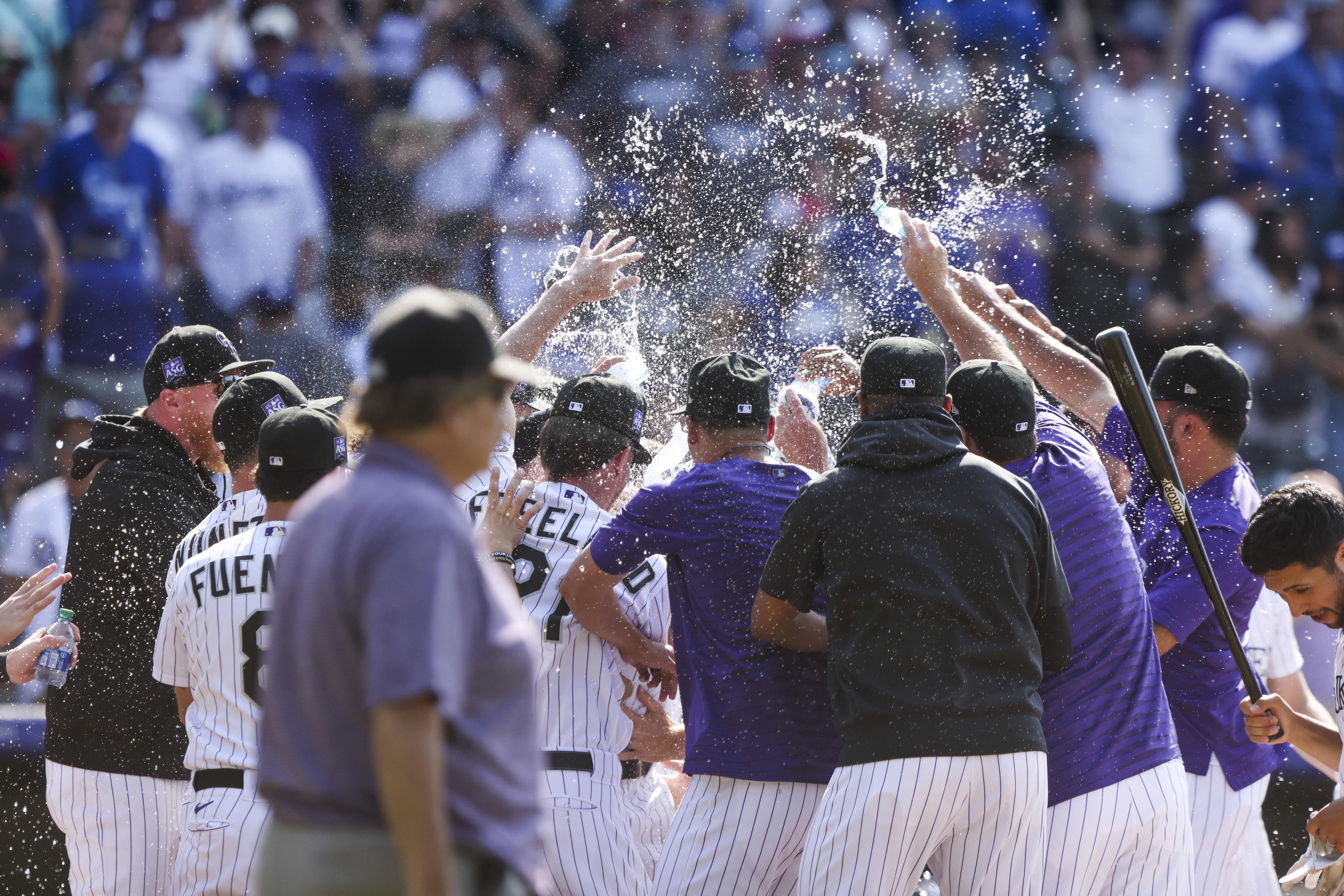 Criticism of Colorado Rockies owner Dick Monfort is nothing new.
For years, fans have questioned Monfort's desire to field a winning team. They've pointed to profit-driven decisions such as erecting a rooftop bar and trading away large contracts, in addition to newer things like his vanity real estate project across 20th Street from Coors Field.
There was a point in time when this stuff was defensible. A friend of mine once said, in response to the wave of anger Monfort elicited during the early part of the 2010s, that the Rockies' owner "isn't a Bond villain." And that's true; Monfort isn't trying to field a losing team. His intent isn't to rob the team's fans of any joy that might come through during a 162-game season. He's not trying to lose money so that he'll be forced to sell the team and/or move it to Portland. In fact, Monfort on several occasions extended star players, paid hefty signing bonuses to high-ceiling draft picks, and even dabbled in lucrative free-agent contracts.
Cheapfort? Nah, just a guy who is minding his budget but trying to bring a championship to Denver in the process.
But, then, you take in a game at Coors Field. There are reminders everywhere; a clump of Troy Tulowizki shirts in the Rockpile. Nolan Arenado jerseys littering the concourse. The top floors of the McGregor Square building peeking over the grandstand on the third-base side. And nary a banner in sight.
But damn, does that team on the field look good or what?
Amid all of the changes to the roster and around the ballpark, the Rockies are drawing more fans than every National League team not named the Braves or Dodgers. And those fans have gotten quite a treat; the Rox are 33-20 at Coors Field, and they've pulled 10 walk-off wins out of their collective hats. And that's exactly how Monfort wants it.
Coors Field is a wonderful place. The weather is often perfect. When it's not, it's nothing a beer or four can't fix. The sunset is divine. The surroundings, the friends, the conversations … immaculate. All of it. Add on top of that the fact that the home team wins most of the time, and who the hell wouldn't want to go back?
This is what makes Monfort tick. He wants the experience at Coors Field to be memorable and magical. The beer is always flowing. The good times are always rolling. The money's always coming in.
The Rockies are 9-34 on the road? Meh. That's nothing a night at the ballpark won't fix once the boys are back in town. It'll only make fans want to catch a win in person more, anyway.
Now, there will be some turbulence along the way. Star players will become discontent regarding the direction of the team. Unforeseen financial woes will befall the franchise. Sometimes, both of those situations will cross paths, resulting in beloved players being shipped out of town. That may happen again over the next week, though not necessarily because of those circumstances, with Trevor Story's name gaining traction on the trade market at the Rockies nowhere close to actually competing for anything.
On the flip side, hope is always on the horizon. That's one of Monfort's other main selling points. Colorado is slowly rebuilding its farm after consecutive solid drafts that added the likes of Zac Veen, Drew Romo, and Jaden Hill to the fold. History says that in a few years, that talent might just shape into a unit that will actually win enough games to reach the postseason. At that point, the money will really come in.
But that's just an added bonus. The bread and butter is that good old-fashioned feeling of getting a little tipsy at the ballpark with your friends while watching team that can be utterly dominant in its home environment. And, hey, if they can take advantage of Denver's exploding transplant population and bring in a few thousand fans of the visiting team to each game, too, then what does that hurt?
No one is to blame for this, by the way. People just want to have a good time while watching baseball. And believe me, I get it; I was just there for three days, and I had the time of my life. I always do. And that's all that matters to me.
In a different way, though, it's also all that matters to Monfort.