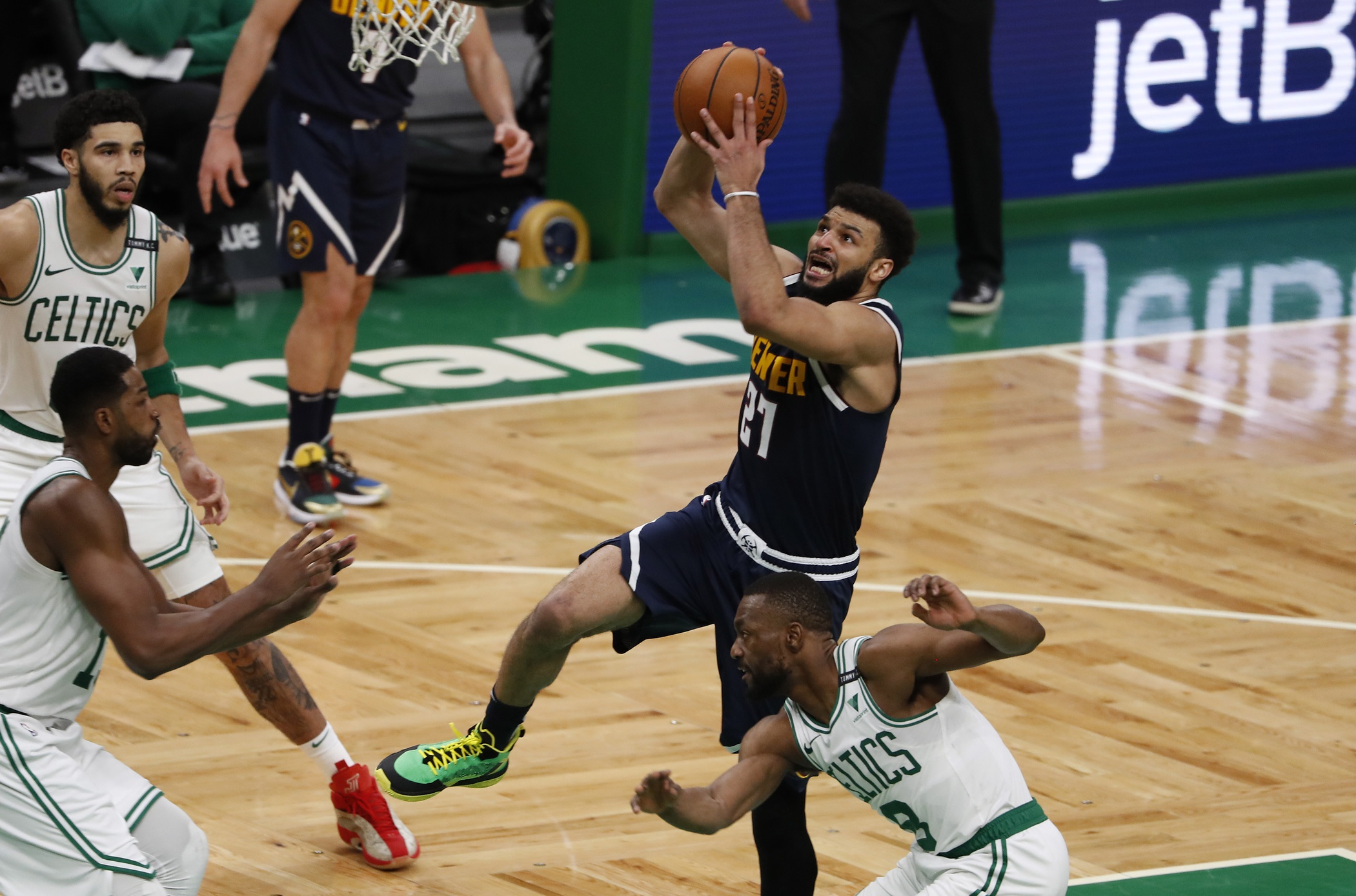 A 43-point night from Nikola Jokić was not enough for the Nuggets as they lose 112-99 against the Celtics.
Denver struggled without key contributors Paul Millsap (knee sprain), Will Barton (personal reasons) and Monté Morris (right shoulder sprain) and had to rely heavily on Michael Porter Jr., Jamychal Green and Facundo Campazzo who had his first career start.
"He needs help," Michael Malone said about Jokić. "We're playing a back to back tomorrow night and every night Nikola goes out there and literally puts his team on his back."
Jokić has been putting up insane numbers all season averaging 27 points, 12 rebounds and 9 assists while leading the league in double doubles with 25. Against the Celtics, he shot 70 percent from the field while the rest of his team shot 36 percent.
Porter Jr. offered no help offensively as he went 0-of-8 from the field. Green also had trouble on the offense end and went 1-of-7. The Nuggets, as a whole, missed a lot of easy baskets around the rim essentially beating themselves in Tuesday nights game.
"Everyone needs to adjust and step up," Jokić said. "I think the energy was there. Just be a little bit smarter maybe."
The Nuggets kept it close through the first three quarters making a few big runs that would get them within a few points. Midway through the second quarter Campazzo helped ignite an 11-3 run by hitting back to back baskets to cut a 12-point Celtics lead to five but Boston had answers from both Jaylen Brown and Jayson Tatum who combined for 48 points.
Jamal Murray added 25 points on 9-of-16 from the field and 4-of-8 from the three point line, but it was his 9 turnovers that made him take full responsibility for the game.
"We could've been better in that area," Murray said of the teams' turnovers. "It's just not beating ourselves. I felt like we did enough to win, we just gave up too many possessions."
What made the Nuggets such a force in their game against the Lakers on Sunday was taking care of the ball and not allowing Los Angeles to go on any runs. Against the Celtics, Denver's carelessness with the ball caused 17 turnovers which led to 23 unanswered points.
Despite the loss, Murray enjoyed playing alongside Campazzo for his first career start. The rookie point guard finished the night with 15 points on 5-12 shooting to go along with 8 assists. Murray was most impressed with the pace and energy he brought to the floor.
"It's a lot of fun to be out there not just when he starts but even when he comes off the bench and we get those limited minutes together," Murray said. "He's just a competitor and you know how I get when I'm with other competitors."
Campazzo typically averages around 11 minutes per game but played for 40 minutes against Boston. He says he's finally feeling more comfortable since the beginning of the season.
"I am feeling confident but I give thanks to my teammates and coach, they let me play like I know (how to play) like I used to play with my other teams," Campazzo said. "I keep adapting to this league. It's not easy but I think I'm improving every practice everyday."
The Nuggets travel to Washington to take on the Wizards in a back to back on Wednesday night and then hit up Cleveland and Atlanta before heading back home.