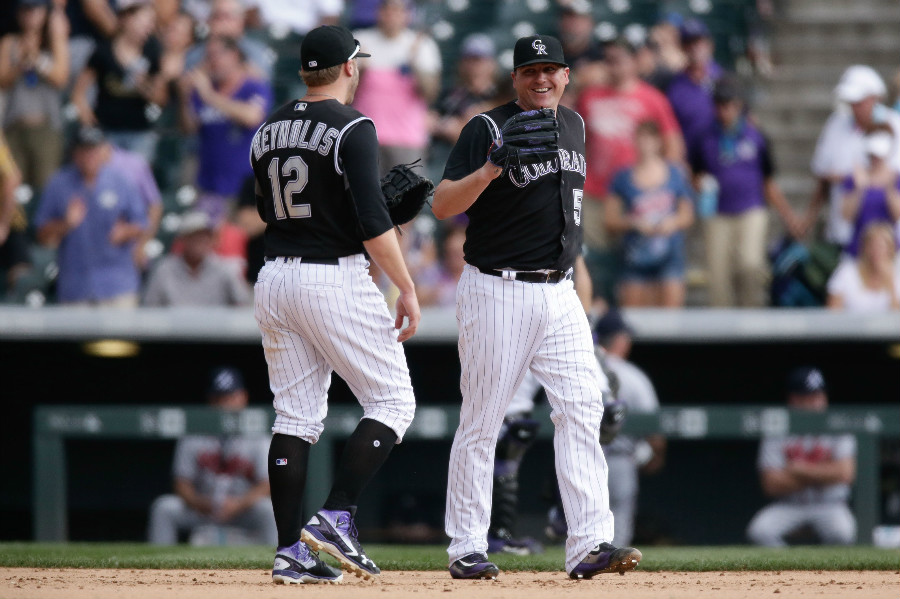 The Colorado Rockies traded for relief man Jake McGee this past offseason in an attempt to help bolster the back end of the bullpen, but injuries and altitude have forced the reliever to get off to a rocky start.
McGee, 29, has a career ERA of 3.09, but making adjustments to Coors field and injury have caused his numbers to inflate. Through 34 appearances, he's posting a 5.59 ERA with the Rockies.
McGee was placed on the disabled list for three weeks with right knee inflammation, but has shown improvement over the last few weeks, posting a 2.25 ERA over his last five appearances.
"Feeling good," McGee said after closing out Sunday's win. "Back to myself. Since the All-Star break, I've felt a lot more like myself … It's been good."
McGee went on to further explain how critical the All-Star break was for him.
"It was big, I had the timing." McGee said. "I had three or four days to get off my knee a little bit and keep building the strength that started when I got off the DL."
If he can continue to get healthy and pitch effectively, McGee could go a long way towards pushing the Rockies back into the playoff picture.