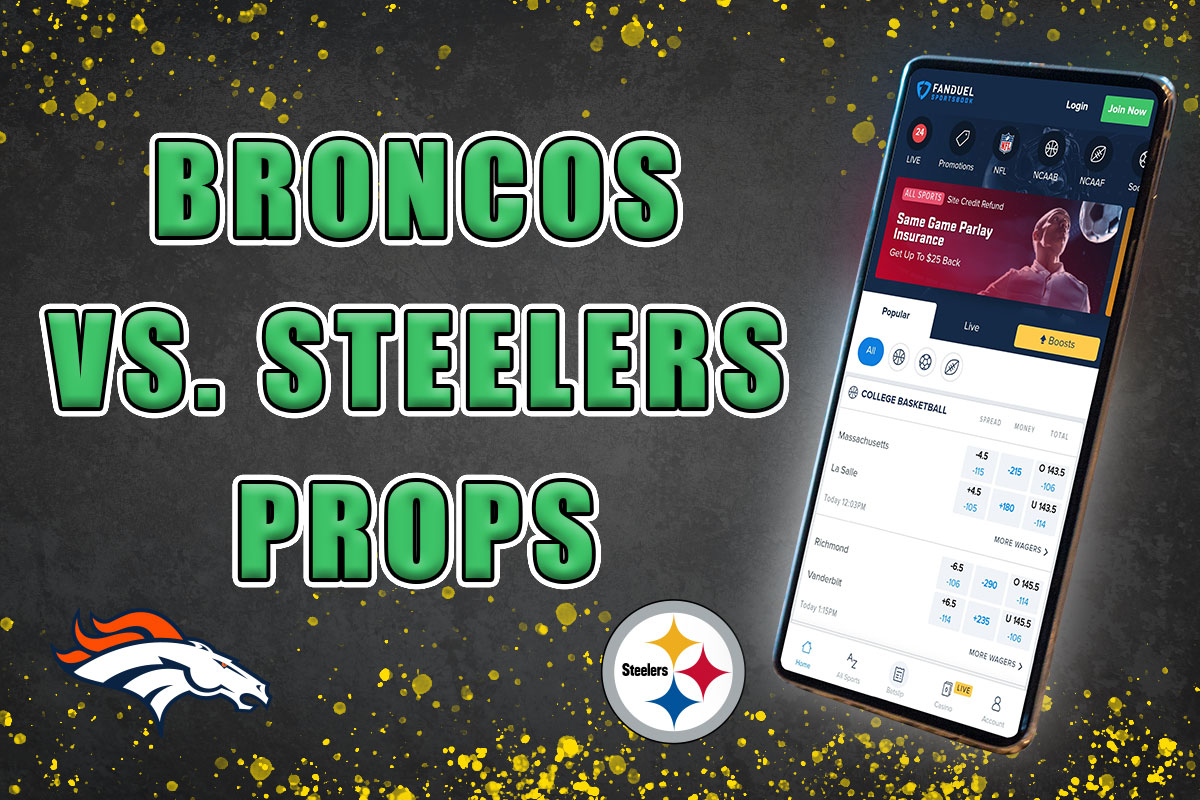 Both the Denver Broncos and Pittsburgh Steelers suffered losses last Sunday, but the Steelers clearly enter this one as the more desperate team. This week, the Broncos look to remain undefeated on the road when they head to Heinz Field to face a Steelers squad still looking for its first home win.
Let's jump into this important NFL Week 5 matchup with a look at the best player props picks for Broncos vs. Steelers.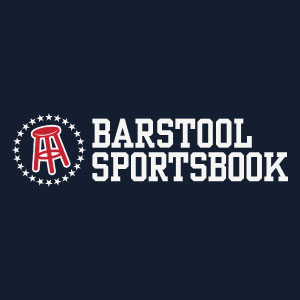 Barstool Sportsbook
CO, MI, IL, IN, NJ, PA, AZ, VA, TN
GET THE APP
The Top Broncos vs. Steelers Props
This game figures to draw a significant amount of attention across all legal sports betting markets, but especially those located in Colorado and Pennsylvania. Without further ado, let's take a look at our top three Broncos vs. Steelers player props picks.
Melvin Gordon Longest Reception Over 8.5 Yards
With the Denver's wide receivers dropping like flies, you have to expect the running backs to become more involved in the passing game, especially as the team will likely want to avoid letting Teddy Bridgewater take any unnecessary hits if he is able to return from the concussion he sustained last week.
Click here and use promo code LEHIGH1000 to get Barstool Sportsbook and a $1,000 risk-free bet.
Gordon was banged up ahead of last week's meeting with Baltimore, a game which Denver trailed throughout. As such, his usage dipped a bit, receiving single-digits in carries for the first time this season. However, he actually saw his season-high in targets (4), an encouraging sign regarding this prop.
Sunday's loss was the only game this season in which Gordon did not have a catch and run long enough to cash this wager. His longest catch against Baltimore was just eight yards, three feet shy of the necessary nine to hit this play.
In his first three games, despite catching six of only seven targets, Gordon managed a catch in each game of at least 13 yards.
Gordon should be a week healthier here, likely meaning more time on the field, and will face a Pittsburgh pass defense that is in the bottom half of the league, allowing 258.8 yards per game through the air. When Gordon faced the Steelers last season, he had a 16-yard receiving touchdown.
Pittsburgh allowed both A.J. Dillon and Aaron Jones to catch passes for 16 or more yards last Sunday night. In Week 3, Chris Evans had a 14-yard catch with Samaje Perine chipping in an 8-yarder for the Bengals. Kenyan Drake caught a ball for 13 yards for the Raiders back in Week 2. In fact, the only team not to have a back top this prop bet's requirement was Buffalo in Week 1, a team that has just one catch of over seven yards by a running back all season.
Gordon has been a reliable pass-catching back throughout his career and should be able to break loose enough to cash this prop against the struggling Steelers.
Click here to get exclusive 49-1 odds on the Cardinals or 49ers to win at FanDuel Sportsbook.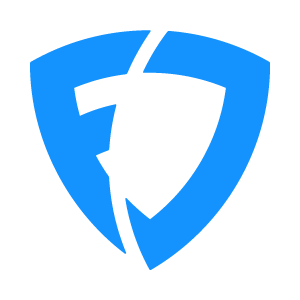 FanDuel Sportsbook
States: AZ, CO, PA, NJ, IA, IN, IL, TN, VA, MI and WV
GET THE APP
NEW PLAYER BONUS
JOSH ALLEN 1+ YARD!


100-1 ODDS!
BET NOW
Najee Harris Longest Rush Under 13.5 Yards
Rookie running back Najee Harris had a rush that would have cashed this prop in three of his four games this season, posting an 18-yard run against Buffalo, a 14-yard dash against Las Vegas, and a 20-yard scamper against Cincinnati. Last week, when the Steelers faced the 12-ranked rush unit from Green Bay, however, Harris was unable to break off a run longer than 11 yards.
Now, there is more NFL game film on Harris and Ben Roethlisberger is beat up and struggling.
Denver's defense, which is ranked in the top five in nearly every category this season, won't be afraid to put extra guys in the box to stop the run and put more pressure on Roethlisberger. The Broncos boast the league's fifth best run-stopping unit, allowing just 70 yards per game on the ground. In fact, no player has had a rush of over 13 yards against Denver this season.
To ask a rookie who rushes the ball just 10-16 times a game to be the first player to break a run long enough to win this prop bet seems a bit too large of an ask. After all, if Latavius Murray, Le'Veon Bell, Lamar Jackson, Devonta Freeman, James Robinson, Trevor Lawrence, Carlos Hyde, Saquon Barkley, Devontae Booker, and Daniel Jones couldn't do it, why should we believe a rookie on a team that throws the ball the second most in the league will be able to break through?
Click here to bet $1 on any NFL Week 5 game at DraftKings Sportsbook and win $100 if at least one point scored.

DraftKings Promo
States: AZ, CO, PA, NJ, IN, IL, IA, MI, MI, VA, TN, and WV
GET THE APP
NEW PLAYER BONUS
BET $1, WIN $100


NO-BRAINER!
BET NOW
Ben Roethlisberger Over 24.5 Completions
The poor play of the Steelers, the tremendous defense of the Broncos, and the declining health of Ben Roethlisberger all combine to form a bit of a misconception here and we want to exploit that added value.
Yes, the Steelers have lost three straight games after beating Buffalo in the opener. However, their first opponents this season are each 3-1 right now for a combined 12-4 record — and one of those four losses came from the Steelers against the Bills.
The Ben Roethlisberger needs to stop playing football for the Pittsburgh Steelers is DEAFENING right now

"It's a disaster right now" ~@ToneDigz #PMSOverreactionMonday #PatMcAfeeShowLIVE pic.twitter.com/Ijhi2lAkwD

— Pat McAfee (@PatMcAfeeShow) October 4, 2021
And yes, Denver has been stellar defensively. However, the Broncos' first three opponents (the three teams they beat this season) were 0-9 collectively heading into Week 4. Holding those three to under nine points per game and then letting Baltimore, the only team to come away with a win, put up 23 points perhaps speaks to the validity (or perhaps lack thereof) of the defense we have seen from Denver thus far.
Click here to bet $10 on any NFL Week 5 moneyline and get a $200 bonus if your team scores a TD with BetMGM.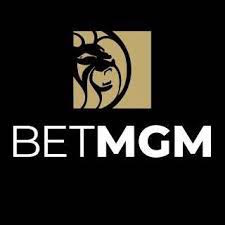 BetMGM
STATES: AZ, CO, IN, IA, MI, NV, NJ, PA, TN, WV, VA
GET THE APP
SIGNUP BONUS
BET $10, WIN $200


IF YOUR TEAM SCORES A TD
BET NOW
Lastly, sure, Roethlisberger is 39 and keeps his body in the same working shape that most teenagers keep their bedrooms. However, he is still the engine behind an offense that throws the ball the second most in the league, attempting 42.5 passes per game. He has averaged 46 passes per game during the team's three-game losing streak, throwing at least 40 times in each outing. As such, he completed 26 or more passes in each of those games and averages 27.3 completions per game, the fifth-best mark in the league.
Interestingly, in his two other home games, Roethlisberger has completed 32.5 passes per game, easily topping this prop's number in each. That is the highest home mark in the league, nearly two more than the Bucs complete at Raymond James Stadium. Oh, and the Steelers also led the league with 27.9 completions per game in 2020, so it is not as if this throw-first offense is some four-week mirage that oddly appeared at the start of this season.
With the elite rush defense of Denver and the aggressive pass rush they offer, Roethlisberger will likely be throwing quickly and often once again here and should be able to top this prop's required total.
Use the state links below to get a $5,000 risk-free bet and a number of other promos at Caesars Sportsbook.