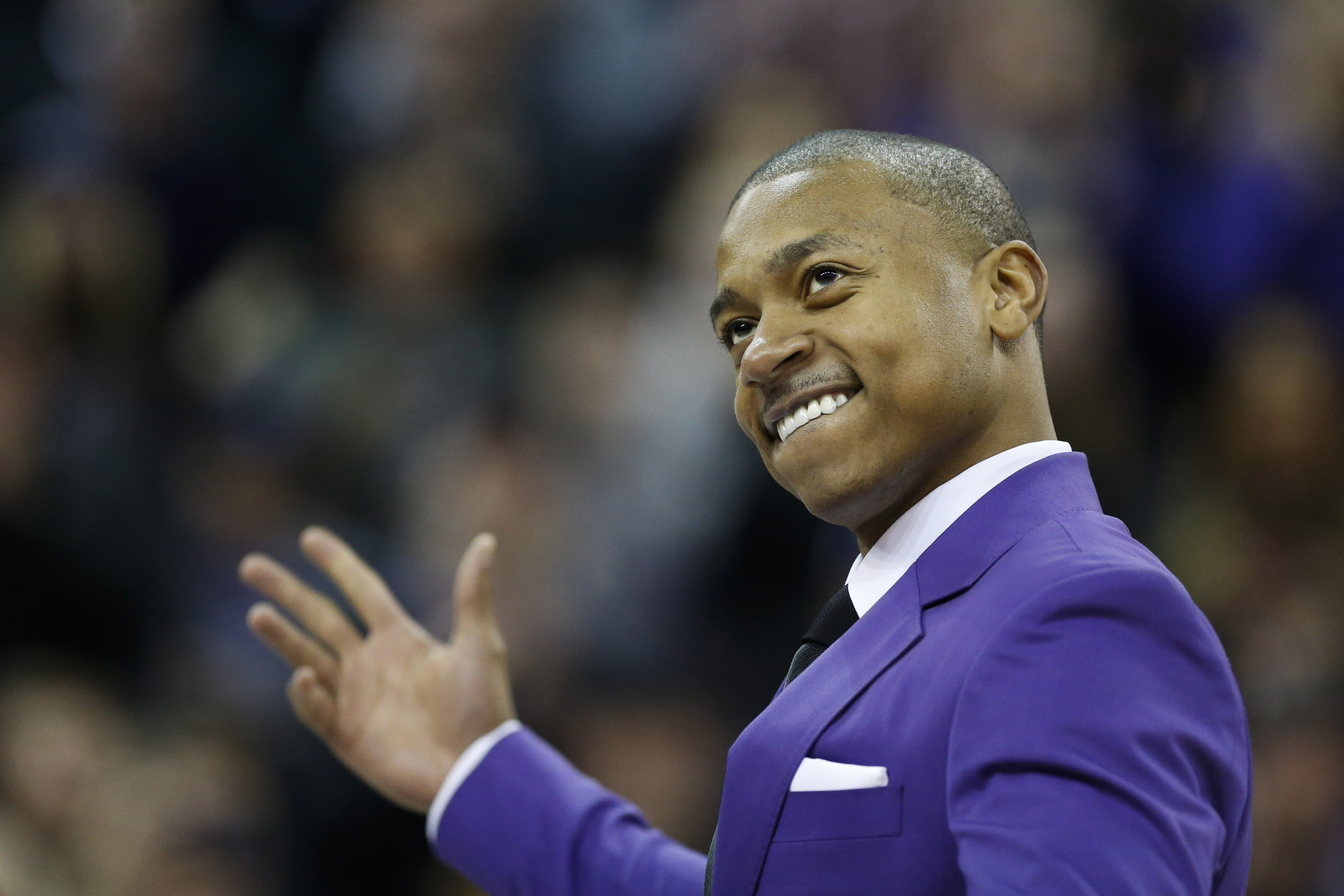 From the second that Isaiah Thomas signed with the Denver Nuggets on a one-year veteran minimum deal worth $2 million, there was one question that was begging to be asked.
What does this mean for Jamal Murray?
Thomas was once very much so a MVP-caliber player. He averaged an absurd 28.9 points and 5.9 assists per game during the 2016-17 season for a Boston Celtics team that he carried as far as his injured hip would allow him too.
That was 430 days ago. Since then, much has changed for Thomas and the Nuggets.
For Thomas, he has yet to find his footing since tearing the labrum in his hip during the 2016-17 season. Since then, he has been traded twice; from the Celtics to the Cleveland Cavaliers and from the Cavaliers to the Los Angeles Lakers. In Cleveland, Thomas played just 15 games after missing much of the start of the season rehabilitating his injured hip. Then, Thomas was traded to the Lakers as the Cavaliers desperately tried to reshape their roster at the trade deadline. Unfortunately, Los Angeles did not live up to its angelic designation. Thomas played just 17 games for the Lakers before eventually undergoing arthroscopic surgery to remove loose bodies from his hip, a surgery that he is just about fully recovered from according to Wojnarowski. From the beginning of free agency on the first day of July up until the Nuggets offered him a veteran minimum deal, Thomas did not receive any guaranteed offers other than from Denver. Thomas' fall from grace has been as improbable as it was swift and it happened in just over a year.
For the Nuggets, over the past 430 days Jamal Murray has emerged as not just as the starting point guard of the team, but as a franchise cornerstone and the ideal point guard to compliment star center Nikola Jokic. According to Wojnarowski, that is not going to change anytime soon. When Nuggets' head coach Michael Malone made the call to Thomas prior to the two parties agreeing on a deal, he made it crystal clear that Murray was going to be the starting point guard of the team and that he would not get a chance to break into the starting lineup so long as Murray is healthy.
"I want you know that Jamal Murray is our starting point guard now, and in the future, and if you're looking to go somewhere to fight for starting minutes, that's not going to happen here," Malone told Wojnarowski.
Malone distinctly laying out exactly where Thomas stands in the Nuggets plans is a great show of confidence in Murray; of that there is no doubt. Murray is coming off of a highly-productive sophomore season in which he averaged 16.7 points, 3.7 rebounds, and 3.4 assists while showcasing how well he fits with both Jokic and Gary Harris. The Nuggets front office has maintained that they see him as the point guard of the future in Denver and nothing the Nuggets have done this offseason has said otherwise — including the signing of Thomas.
This does not concern Thomas one bit.
"I'm not worried about starting or coming off the bench now," Thomas told Wojnarowski. "I'm worried about playing well and showing the world who I am again. Once the people see that I can play — and play at a high level still — they won't be able to deny me next summer. They won't be able to deny me what I bring on the court and off the court for an organization."
Thomas' acceptance of his role as the backup point guard on the Nuggets roster could be the glue that makes the marriage between Thomas and Denver hold strong. With Wilson Chandler now traded to the Philadelphia 76ers and Will Barton sliding into the vacated starting small forward spot, that left a massive gap on the Nuggets bench — a gap that Thomas could fill perfectly.
"They need me, and I need them," Thomas told Wojnarowski. "My hip is not normal. I understand that. But that doesn't mean that I can't play at a high level. That's what I have to fight and show people again. And I'm willing to do that. I am willing."
Thomas needs to show the world how valuable he can be. Denver needs Thomas to make the Nuggets bench unit a valuable asset. All that is left is bringing these goals to fruition and Thomas is beyond motivated to do exactly that.
"Nothing that I did in the past can be used to get [a new contract]," Thomas explained to Wojnarowski. "Everybody else can, but me? I can't. That's been my story. It's never been, "Oh, let's pay him off what he's done.' That's just what it is. That's the reality. I can't control that. But I can control taking advantage of an opportunity and showing that I can still play at a high level."