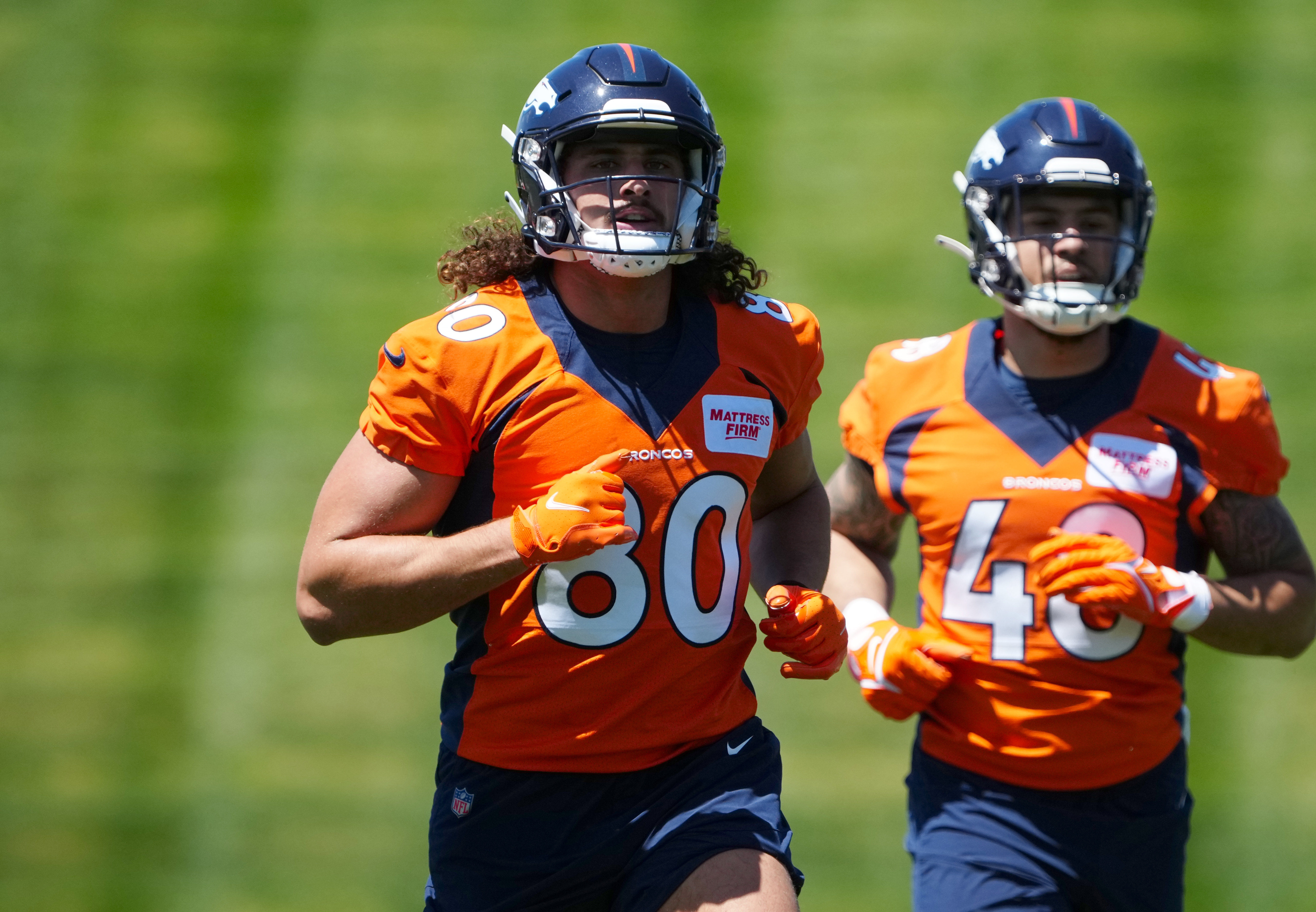 When the Denver Broncos traded Noah Fant away to Seattle, it left some big shoes to fill — both literally and metaphorically — and the Broncos will be counting on third-round rookie Greg Dulcich to help fill them.
Fortunately for Denver, Dulcich is already off to a terrific start and has already begun to turn heads at the team's rookie minicamp.
"Greg [Dulcich has] done an excellent job out here learning the small amount of [the] gameplan that was presented to him," first-year offensive coordinator Justin Outten told the media on Saturday. "He's done a really good job with it. He's on his details. The athletic ability that we saw on video is carrying over to the field. The adjustment after this is going to be what we need to evaluate moving forward. Obviously with a bigger playbook and more responsibility, and just kind of handling—like everything else with a rookie coming, you have a lot more time on your hands and how you handle that, but he's been a really good pro so far with everything."
Something that might explain how Dulcich has been able to navigate the transition to the NFL so smoothly so far is how he was utilized at UCLA.
"He lined up all over the place," Outten noted of Dulcich's collegiate career. "In order to do that in any system, you have to be a smart player. Reading coverages is one of his strengths—you can kind of feel it out already. I haven't been in the tight end room with any of the positional technique talk and going over the video, but I've gotten really good feedback from [Tight End] Coach [Jake] Moreland."
If Dulcich is able to continue to progress like this, he should be able to carve out a sizable role for himself in the offense.
"He's another athletic guy that's smart and athletic, and he's got the grittiness," Outten said Saturday. "He's going to fit well in that room."