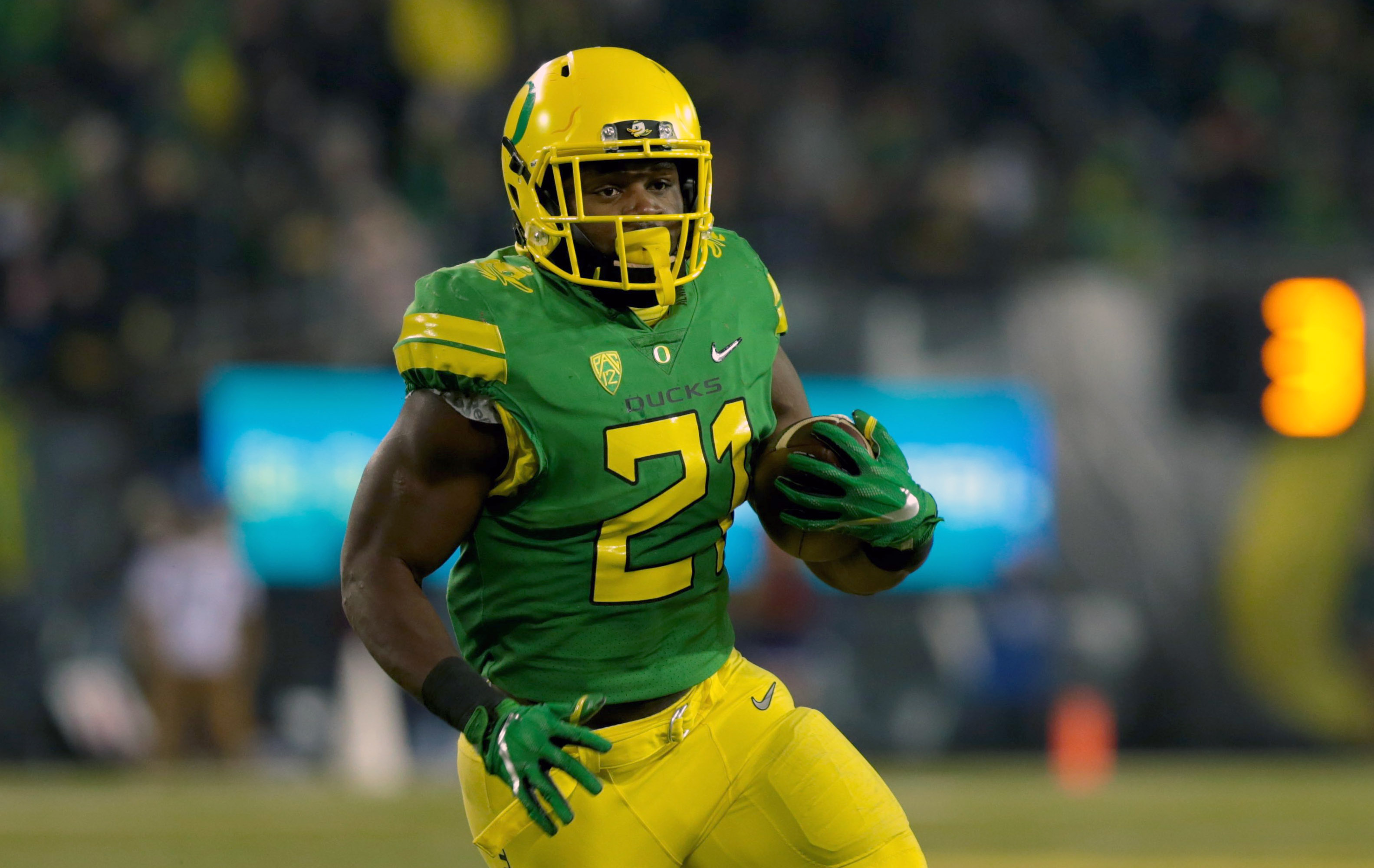 The Denver Broncos have been lacking playmakers on the offensive side of the football for quite some time, as the offense has continued to struggle year after year. Leading up to the NFL Draft, the Broncos were expected to target offensive prospects early and often.
Earlier in the offseason, the Broncos parted ways with starting running back C.J. Anderson to clear up cap space and move forward with younger talent. Anderson's release created a huge hole at running back that left only two running backs on the Broncos' roster: Devontae Booker and De'Angelo Henderson. The Broncos needed to target a running back early in the NFL Draft, and they did so by selecting running back Royce Freeman from the University of Oregon.
After earning All-American honors his freshman and sophomore years at Oregon, Freeman suffered a knee injury that cut his junior campaign short. Freeman gives the Broncos much-needed depth at running back heading into the season. A larger back in size (6'0, 229 lbs) the solidly-built Freeman bulldozed his way through Pac-12 defenses, while also displaying a quick burst. His presence in the backfield complements Booker, who the Broncos hope will be their lead back, and Henderson, who looks to be more of a big-play "scat" back. Freeman will give the Broncos a bruiser who will lower his shoulder and fight for yards between the tackles.
Freeman has a lot of upside that could get him on the field often in his rookie campaign. Most notably, he could fill the roles of a third-and-short and goal-line back that Anderson was so accomplished at during his time in Denver. Freeman might even shatter expectations of being a short-yardage back, as he left Oregon as the school's leading rusher, despite missing time due to injuries. If Freeman can recover successfully from his knee ailment, the Broncos may have gotten an absolute steal at running back.
The Broncos clearly wanted to get younger (and cheaper) at running back this offseason, and the combination of Booker, Henderson and Freeman accomplishes just that. The Broncos now have three backs that can threaten opposing defenses in three different ways.