With another week of big sports betting action ahead, the latest Barstool Sportsbook promo code goes big for all of the games.
Barstool Sportsbook promo code LEHIGH1000 unlocks a $1,000 risk-free first bet, free merchandise offers, dozens of odds boosts, and other betting specials throughout a week filled with NFL, college football, college basketball, NBA, and NHL action.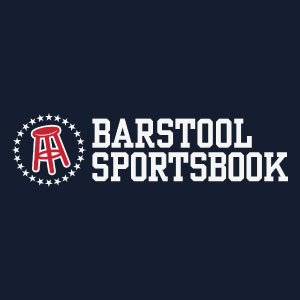 Barstool Sportsbook
OH, MD, LA, CO, MI, IL, IN, NJ, PA, AZ, KS, VA, TN, IA, WV
GET THE APP
Whether you're looking to bet on prime time college and pro football games, NBA and NHL regular season games, or the return of college basketball, Barstool Sportsbook provides one of the best all-around sports betting experiences.
Click here and use Barstool Sportsbook promo code LEHIGH1000 to get a risk-free first bet of up to $1,000 as well as plenty of other bonuses.
The Best Barstool Sportsbook Promo Code for This Week
The week rolls on with NBA and NHL action as well as the return of college basketball, MACtion, and more.
NBA and NHL regular season action runs through the week, leading up to the start of NFL Week 10 action Thursday night when the Ravens and Dolphins go head to head. Throughout the week, Barstool Sportsbook promo code LEHIGH1000 will unlock a variety of bonuses on the action.
Let's dive into what to expect.
Barstool Sportsbook Bonuses
New players will be able to take advantage of a $1,000 risk-free first bet that essentially provides two opportunities to start the wagering experience with a win. Beyond that offer, however, are a slew of other specials worth checking.
This month, Barstool players who wager on NBA, NHL, and college basketball action will make themselves eligible to possibly receive a free NHL or NBA jersey (valued up to $200). Those who make $10+ wagers on basketball and hockey will qualify for this reward. The top 25 bettors in each sport who finish with winning bets featuring the longest odds will receive free jerseys of their choice.
Meanwhile, Barstool Sportsbook is known for providing free merchandise offers. Whether it's the MeganMakinMoney Merch Giveaway that gives out a free Barstool Sportsbook hoodie to those who bet at least $50 on her weekly NFL moneyline picks, or pop-up merchandise offers, these promos are typically offered 2-3 times per week. Last week, Barstool offered up MACtion hoodies to those who bet on mid-week college football games.
Beyond these merchandise offers, bettors can also lock in daily odds boosts on marquee games across a variety of sports as well as Bet with Barstool boosts that allow bettors to bet on or against some of the company's top personalities.
How to Get the Best Promo Code
Barstool Sportsbook is available in the following states: Iowa, New Jersey, Pennsylvania, Indiana, Illinois, Michigan, Virginia, Colorado, Tennessee, and Arizona. To get the app, just follow these simple steps:
Click here to register. Doing so will automatically apply promo code LEHIGH1000.
Make a first deposit of at least $10. Barstool provides several different funding methods.
Make a risk-free first bet.
Make other bets using top standard and boosted odds markets.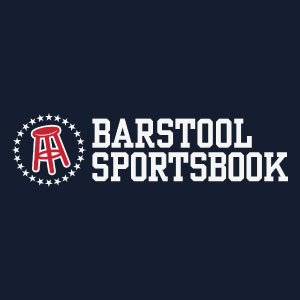 Barstool Sportsbook
OH, MD, LA, CO, MI, IL, IN, NJ, PA, AZ, KS, VA, TN, IA, WV
GET THE APP