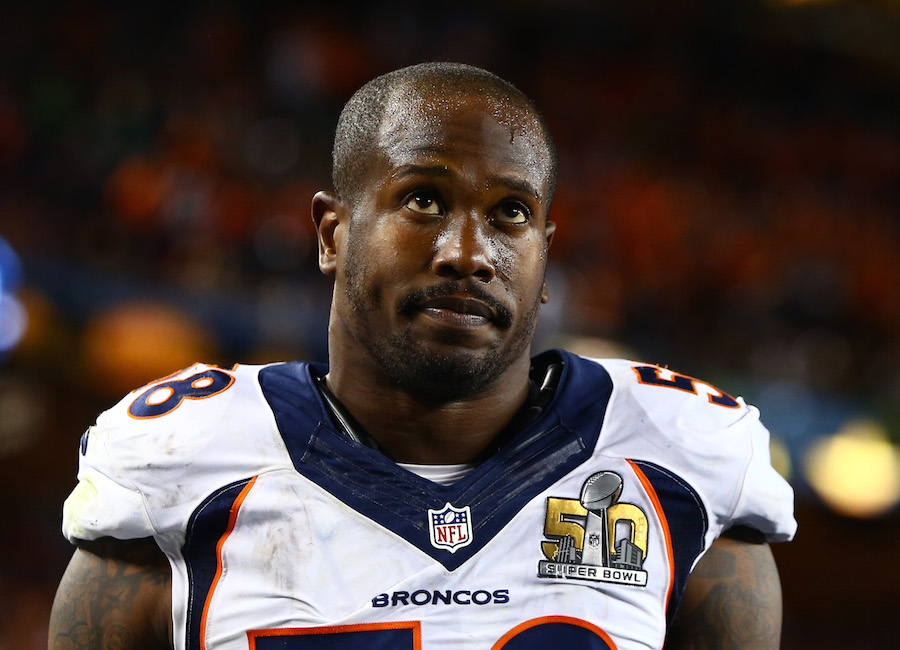 The 2017 NFL offseason continues, as NFL hopefuls report to Indianapolis for the 2107 Combine. On Wednesday, the deadline for teams to place the Franchise Tag on franchise players came and went.
With free agency on the horizon, these players will not be allowed to test the open market.
The Denver Broncos have seen much success over the past several seasons. With such success, Denver has had the blessing (and the curse) of acquiring and developing talented, high-profile players.
In order to assure that certain players remain with the Broncos, Denver has had to use the franchise tag for the past three offseasons. Ryan Clady, Demaryius Thomas and Von Miller have all received the tag over that span.
Unfortunately for fans, this makes for gut-wrenching drama over the thought of losing such a high-profile player.
Fans will remember the reported Dallas Cowboys-Broncos collusion case that followed star receivers Demaryius Thomas and Dez Bryant's pursuit of a long-term deal.
In fact, last offseason, Miller, the Broncos' Super Bowl MVP was busy cropping his boss out of Instagram photos.
Fans held their breath, watching every new outlet for the latest breaking news from those with knowledge inside the organization. Tension only increased as both players chose not to participate in organized team activities (OTAs).
In the end, both of these players signed long-term deals with the Broncos. Thomas inked a five year $70 million contract with $43 million guaranteed. Miller's deal was for $114.5 million over six years with a record $70 million guaranteed.
The journey to fans safely hanging their #58 and #88 jerseys in their homes was far from a simple one. Reports from various media outlets ranged from both players willing to sit out their respective seasons to the Broncos having deals finalized.
From media personnel trying to gather as much information as possible, to fans desperate for their Bronco stars to remain with the team, the entire process of the Franchise Tag was exhausting.
This offseason, Denver did not place the franchise tag on any player. For the first time in three years, Denver will not have the headache of figuring out a long term deal for a specific player.
Now, as what looks to be a busy offseason heats up, Denver can focus on improving the rest of the team. With a projected $42 million in cap space and a roster in need of upgrades, fans can relax and let the excitement build over what team general manager John Elway has planned for the 2017 Denver Broncos.