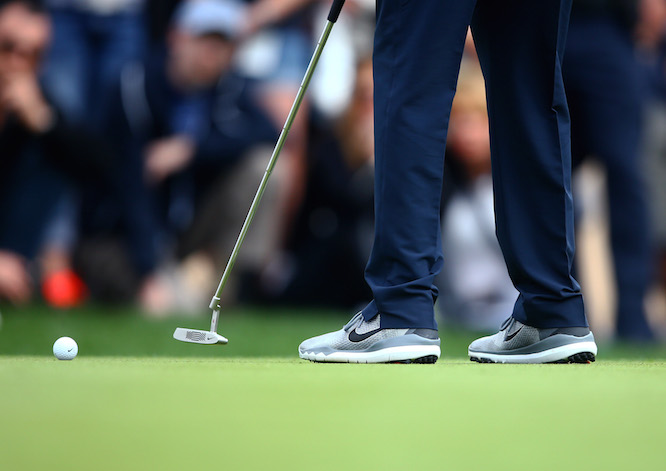 Incoming Colorado State University freshman Jake Staiano, Sophomore Kyler Dunkle and junior Alec Bone all qualified to compete in the U.S. Amateur Golf Championship at three different qualifying tournaments over the past eight days.
Bone, the most experienced of the trio, competed for his tournament slot in his hometown of Phoenix, Ariz., where he competed at Boulder Creek High School. Bone tied for third in the event, held at Alta Mesa Golf Club, shooting back-to-back rounds of 70 to close 36 holes of competition at 4-under.
Meanwhile, Dunkle enters his second year in the Rams' program in 2015-16. He qualified locally on Monday at Fort Collins Country Club where the Rams annually host the Ram Masters Invitational each fall. Dunkle is the second Ram in as many years to qualify at FCCC, joining former teammate Cameron Harrell who qualified at the course just last season. Dunkle, a native of Larkspur, Colo.,  starred at Douglas County High School where he finished third at the Fort Collins qualifier, securing the final qualifying spot with back-to-back rounds of 69 to finish at 138 (-2) through 36 holes).
Staiano, the newest of the bunch will step foot on the campus of Colorado State this coming fall. He is a standout from Highlands Ranch, Colo., who signed with CSU as a senior at Valor Christian High School where he became the first CSU player to qualify for the 2015 U.S. Amateur Championship. He earned medalist honors July 13, sealing the one, and only, qualifying spot up for grabs at Shooting Star Golf Club in Teton Village, Wyo. Staiano shot a 36-hole total of 136 (-8).
The U.S. Amateur Championship is the oldest championship in the U.S., dating back to 1895. The 2015 event is scheduled to be played Aug. 17-23, 2015 at Olympia Fields Country Club in Olympia Fields, Ill., near Chicago.
---
Mike Tolbert, a Mile High Sports intern and MSU-Denver student, contributed to this report
---