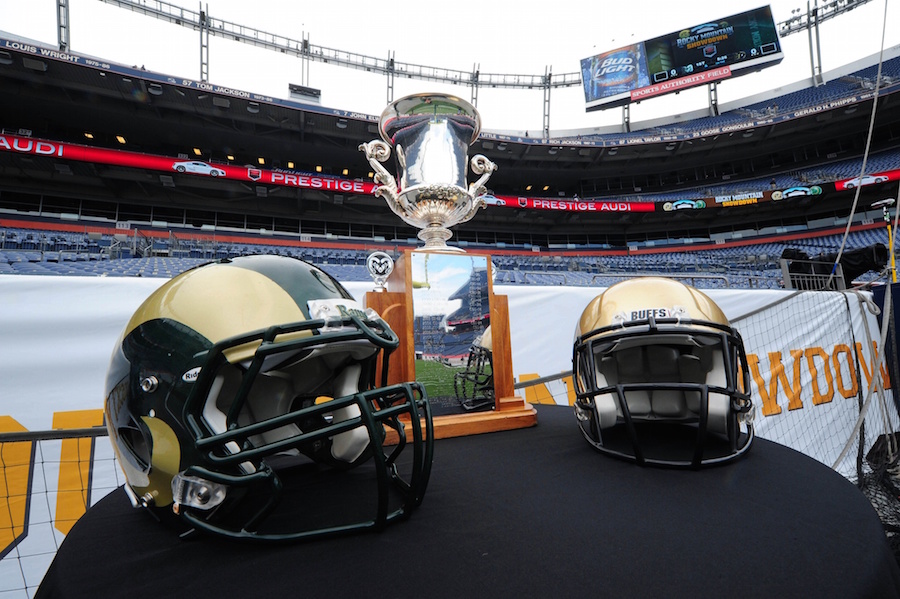 Soon the leaves will be changing color, the backpacks will be on and the air will have a crisp bite. And that can only mean one thing: It's college football season.
Like the autumn leaves, this college football season for Colorado football programs is about changing one's colors and becoming something different. Fortunately, for struggling or mediocre programs, that can happen with just one game.
One game, 60 minutes of football, can rise a program from the ashes and change its scenery forever.
Here are three games that could change each of Colorado's top three football programs for the better, moving them towards a brighter football future:
Saturday September 17th, University of Colorado at Michigan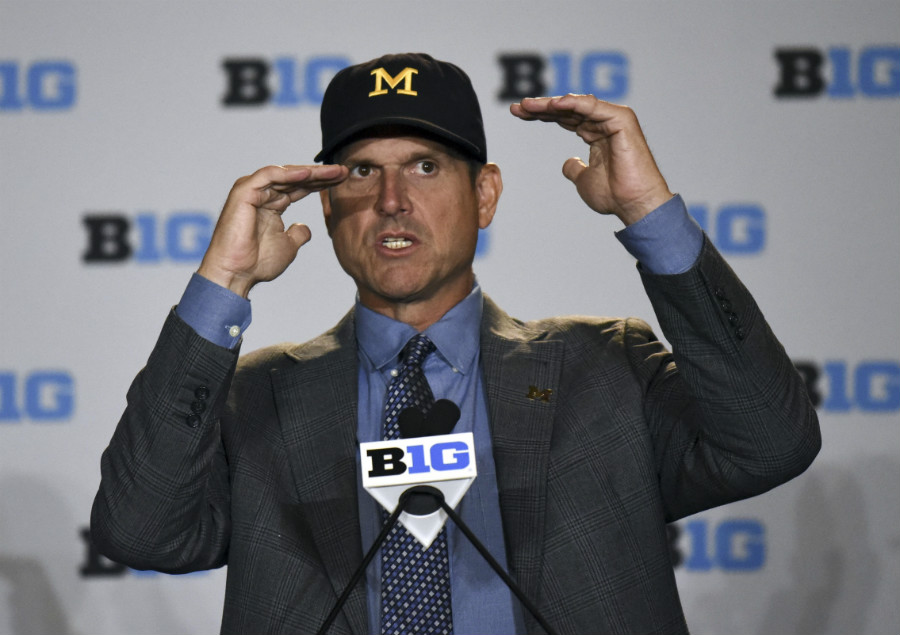 You can look at the Buffs schedule and say there are plenty of games that could make the Buffs' season — USC, UCLA, Oregon, just about anyone in the Pac 12 would be a nice win for the fans in Boulder — but there is one game that sticks out. One team that screams football royalty. One team on the verge of conference domination.
The Michigan Wolverines.
The Big House, Go Blue, and all that comes with it. Michigan got their man in Jim Harbaugh, and they aren't looking back. Michigan plans on making their stamp by unseating Urban Meyer and the evil doers of Ohio State who have reigned too long over the Big 10. BUT Michigan and their new fearless leader are not quite there yet.
If CU is ever going to recreate their magical, historic victory over the Wolverines from 1994, this is the chance, because Michigan is only getting stronger.
Colorado has an opportunity to shock the world September 17th, and although it's a long shot, there's still a chance Colorado can go unnoticed and slip one by the maize and blue. The miracle in Michigan is 22 years old, and it's certainly time for another one.
If Colorado can win at Michigan, the Buffs will have just changed the direction of their program in 60 minutes.
Saturday October 15th, Colorado State at Boise State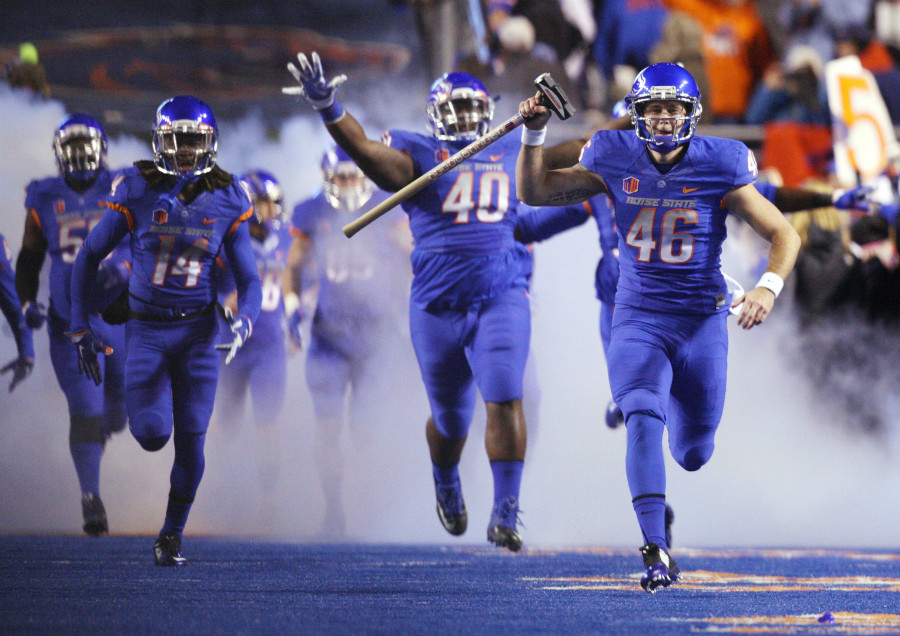 The Boise State Broncos. That blue turfed bully has been the representative of the Mountain West in many people's minds for the good part of its existence. Not only has Boise State won its fair share in the Mountain West Conference, but those little blue Bronco engines that can currently hold an 11-5 record in bowl games.
Boise State doesn't just know how to win, they teach a class on it, a class some schools in Colorado have dropped recently.
Our beloved CSU Rams — with a new, expandable, state-of-the-art stadium — are throwing their hat into the BIG 12 expansion ring, and if the Rammies really want to make sure they get an invitation to the Big 12 wedding, they need to take care of their own business first and do damage in the MWC. That means beat up the bully.
Go win in Boise and prove you are worthy to dance in a Power 5 conference.
Saturday September 10th, Air Force vs Georgia State The Georgia State Panthers were founded in 2010. An FBS school, Georgia State has little football history, and honestly, has little to no chance of beating the Falcons.
But this distinction has little to do with them, whatsoever.
This game is 100 percent about a uniform. More specifically, Air Force's new "sharktooth" helmet.
Air Force flaunted this helmet off all over social media, and now they plan to wear it in a game that could only ruin their otherwise promising season. Air Force has a chance this year to win the Mountain West. The schedule falls perfectly for them, playing tougher games at home and weaker opponents on the road. This game against Georgia State is a game which can only break you, not make you.
Air Force has the uniform, the swag, and now they need to make sure, with all eyes on them, that they don't lay an egg.