In this week's edition of "Three Up, Three Down," we examine which vets have made a statement as the clock winds down, and who should be checking their watch heading into next year.
Two Down: John Axford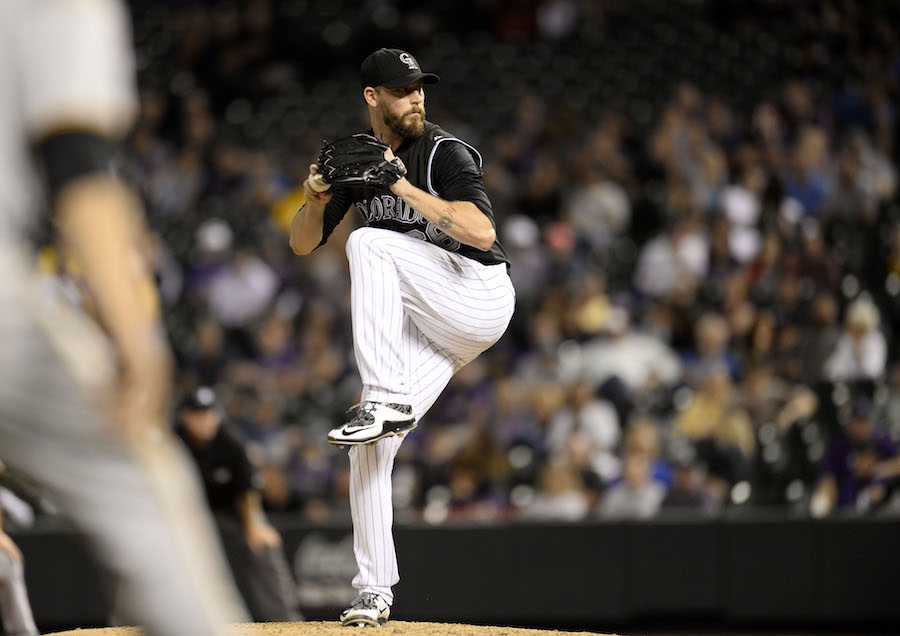 John Axford couldn't have had a better start to the 2015 season. He was perfect on 12 save opportunities and sported a 1.31 ERA between Opening Day and June 20. But from June 24 through July 30, Axford amassed a 2-5 record with five blown saves and an 11.17 ERA.
He has since rebounded in the saves column, converting seven of eight chances in September to put him at 25 for the year. Hut his ERA for the month sits at 4.50 and he's allowed five earned runs and five walks in his last seven appearances – mostly the result of a bad outing against Pittsburgh in which he allowed four earned runs while recording just one out.
Nevertheless, Axford, who signed a one-year minor league contract with the Rockies in February, has likely upped his value from the $2.6 million he'll earn in 2015, despite the shaky stretch between June and July. Will the Rockies invest in him again? They're already on the hook for $6.25 million for Boone Logan in 2016.
Jairo Diaz has looked sharp, minus his own rough outing the night after Axford's against Pittsburgh. With a heavy fastball that runs in the high 90s, the Rockies might want to see what they have in Diaz as early as next year if Axford's asking price climbs too high.