In this week's edition of "Three Up, Three Down," we examine which vets have made a statement as the clock winds down, and who should be checking their watch heading into next year.
Three Up: Carlos Gonzalez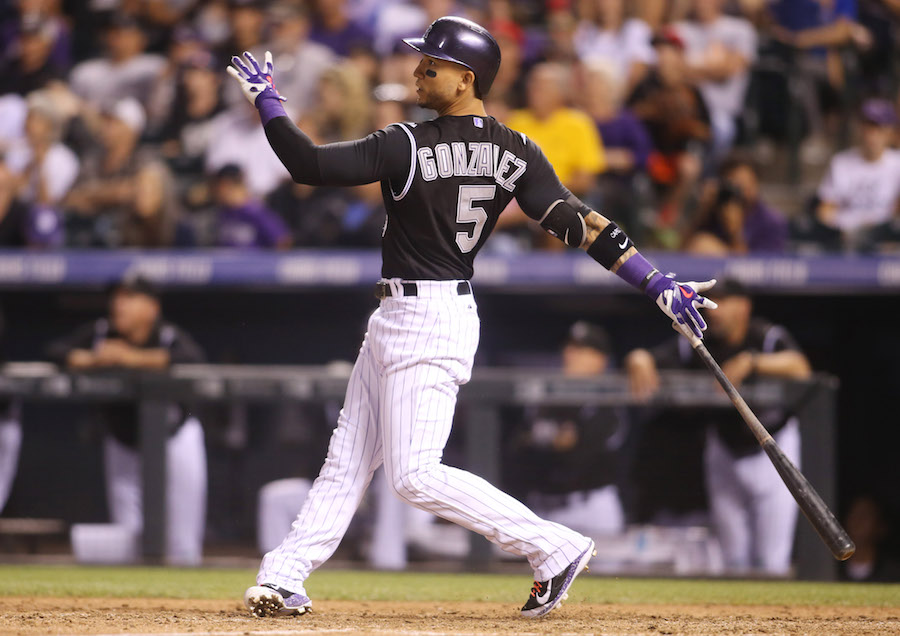 Rewind to late May and Rockies fans were wondering if Carlos Gonzalez was officially washed up. He was hitting just .201 with five doubles and four home runs 40 games into the season. It was not until July 7 that he reached double-digit home runs and July 9 that his batting average eclipsed the .250 mark.
With just five games to play left in the season, Gonzalez is now just one home run shy of Bryce Harper and Nolan Arenado for the NL lead of 41. He's sitting on 96 RBI and looks primed to eclipse the 100 threshold for only the second time in his career.
His July and August were sensational, having earned Player of the Month in the former with 11 home runs and a .386 average while the looming departure of fellow All-Star Troy Tulowitzki hung over the team.
Since Tulowitzki's trade to Toronto, Gonzalez has compiled 20 home runs and 45 RBI and appears to have taken burgeoning superstar Nolan Arenado under his wing. The friendly rivalry between the two has been one of the few highlights of the second half of the season and send a resounding message to the front office and the fans that Gonzalez will be and should be a part of the long-term future of the club.