In this week's edition of "Three Up, Three Down," we examine which vets have made a statement as the clock winds down, and who should be checking their watch heading into next year.
Three Down: Jose Reyes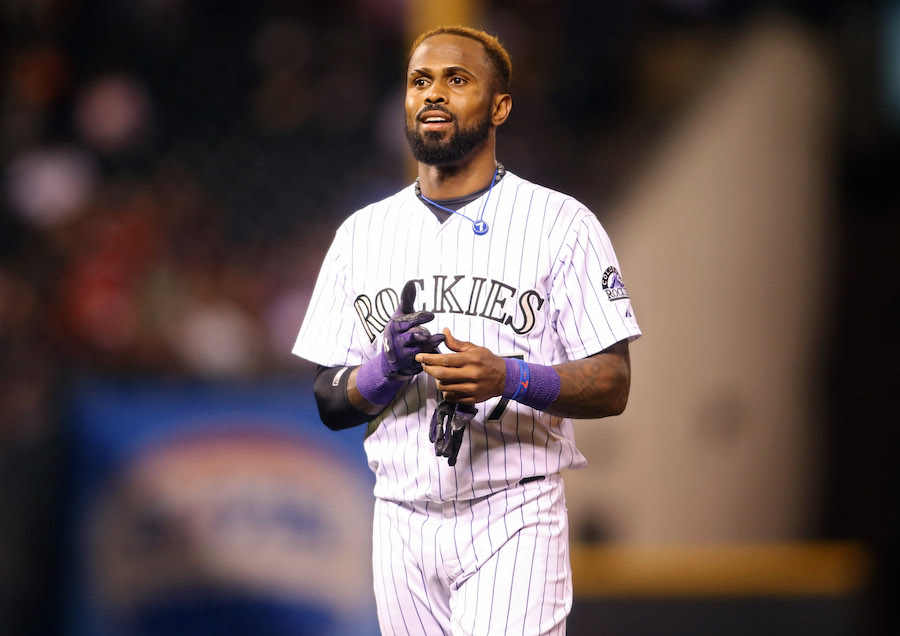 Jose Reyes all but sealed his future in Denver back in August when he told The Denver Post, "I don't want to spend the rest of my career on a last-place team."
"We'll see what happens here," he continued later in the interview. "But in the next couple years, I don't want to waste my time like that."
The question now is what Colorado can get for the aging shortstop who recently missed four straight games with a sore Achilles, including all three of a three-game sweep of the Dodgers to end the home schedule over the weekend. Reyes is owed $22 million for each of the next three years, so the last thing the Rockies need when trying to move Reyes is questions about his health.
Reyes is still a vastly better everyday player than Daniel Descalso or Cristhian Adames, and Trevor Story has yet to prove he can consistently hold down the shortstop position at the minor league level, let alone the big leagues, so Colorado may find itself in a bit of a bind with the discontented veteran.
The situation with Reyes will undoubtedly be the biggest one to watch over the offseason. GM Jeff Bridich must secure enough pitching to placate the four-time All-Star, or find a way to move him before the season starts. There's absolutely no reason to start a season with an unhappy veteran in such an important role.