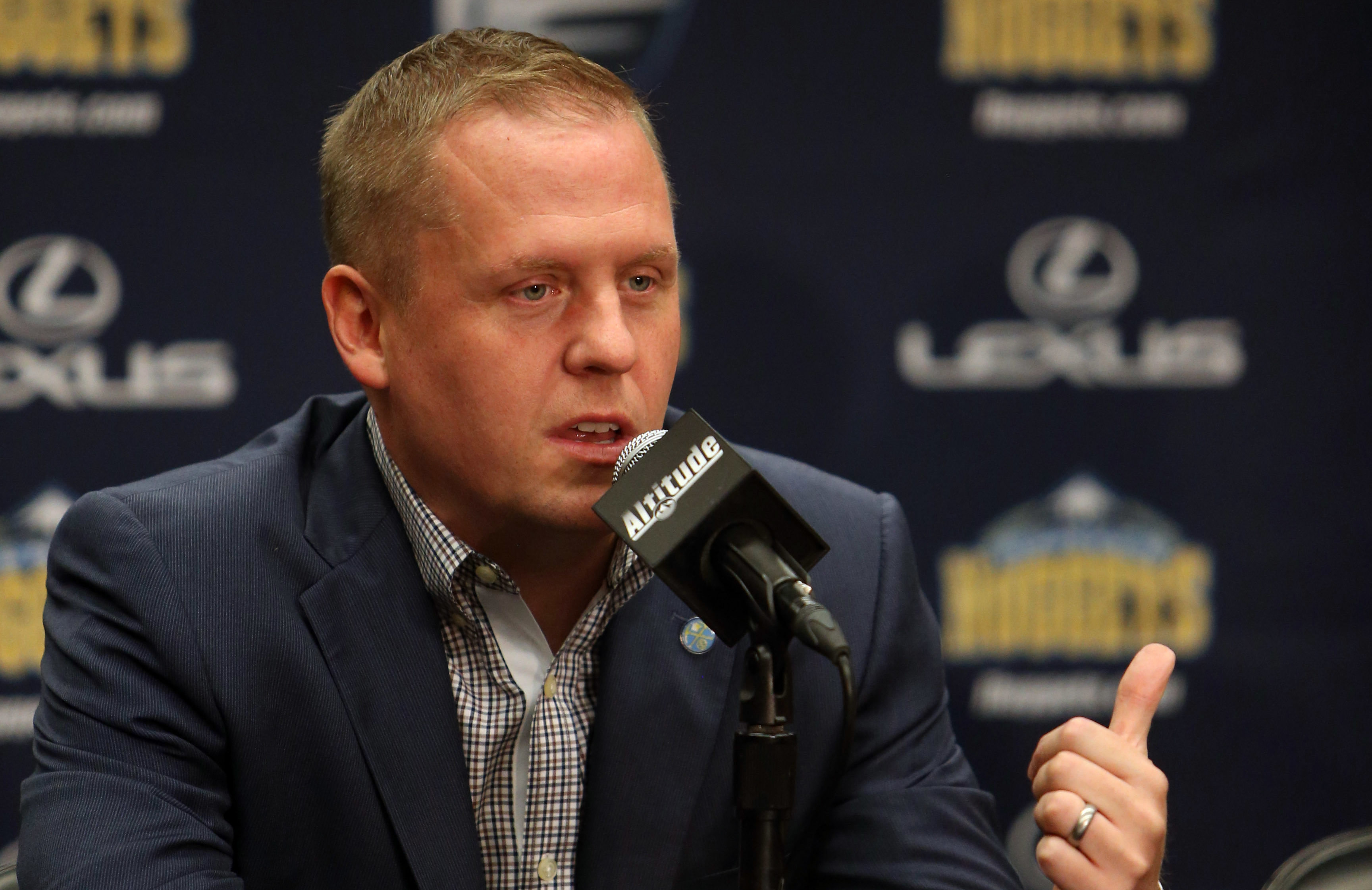 On Friday morning, Denver Nuggets president of basketball operations Tim Connelly met with the Wizards in Washington D.C. to discuss the possibility of Connelly leaving the Nuggets organization to take a head front-office job with Washington.
According to Fred Katz of The Athletic, Connelly travelled to Washington D.C. on Friday morning to meet with Wizards owner Ted Leonsis. Connelly toured the Wizard's practice facility with Leonsis and was then offered a four-year contract that is "believed to be in the neighborhood financially of what (Connelly) was looking for" according to Chris Mannix of Sports Illustrated.
For Connelly, returning to the east coast to run the Wizards organization would be what has been described as a dream job. Connelly is from Maryland, his wife is from Washington D.C., and both of their families reside on the east coast, but for Connelly to leave the Nuggets organization, he had three requests that he wanted met.
Connelly reportedly wanted somewhere in the ballpark of $4+ million per year which is supposedly somewhere around double his current salary, a five-year contract, and did not want to interview for the position.
By the time Connelly finished his meeting with the Wizards, only two of the three pre-qualifications were met. He did not have to interview for the position, the financial demands seemed to be met, but a four-year contract was not in the plans. Connelly wanted a five-year deal, which is completely understandable considering that the Wizards gave Ernie Grunfeld 16 total years at helm despite the constant struggles of the team.
According to the same report by Mannix, Connelly wanted a five-year deal, but is still "strongly considering" the offer.
For the Nuggets, this is a window of opportunity. With the Wizards coming up one year short in their offer to him, Denver could in theory counter-offer with a new five-year contract to entice him to stick with the Nuggets. Yes, it is completely up to Connelly to choose where he wants to work, and it is the right move by the Kroenke's to allow him to interview for the Wizards job, but at least make Connelly's choice to leave the Nuggets a tough one. He has given the Nuggets organization hope when they were at one of their lowest points as a franchise. There is no reason to let Connelly leave without at least attempting to match or exceed whatever contract Washington has offered him.
Connelly has the offer from Washington in front of him and all of the power to choose his next step. Now, all there is left to do is wait for him to make his decision.
For more information on why Connelly would want to take the Wizards job, why the Nuggets allowed him to interview, and what would come next without Connelly, read more about those three questions here.