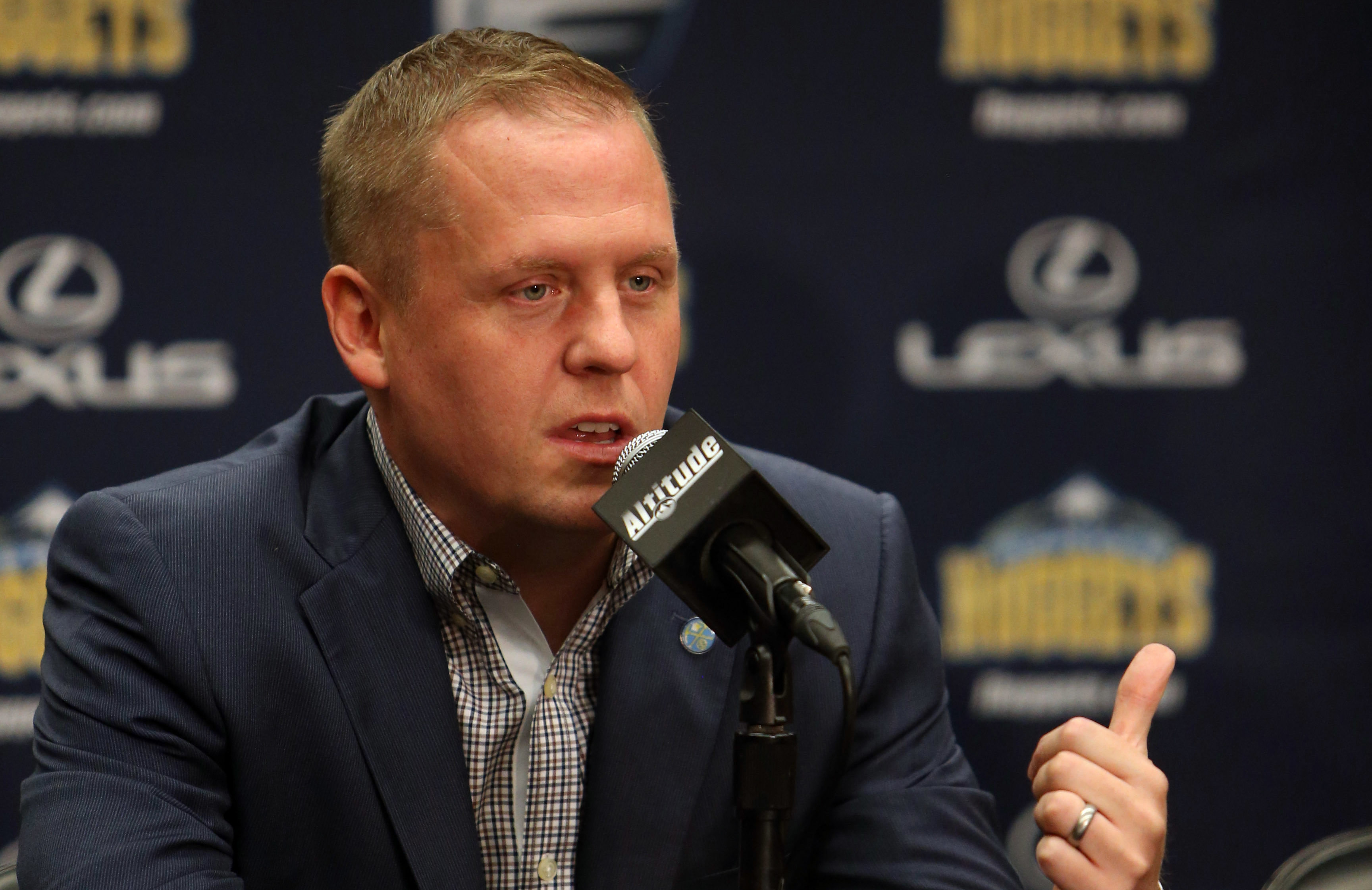 While the rest of the NBA has been in a frenzy with free agent signings and blockbuster trades, the Denver Nuggets have stayed relatively quiet. For the past few seasons, the Nuggets have constructed their teams through savvy draft moves and roster consistency, and that process doesn't appear to be going away any time soon. 
The architect behind the strategy is Nuggets President of Basketball Operations Tim Connelly. Connelly sat down with Les Shapiro of Afternoon Drive on Mile High Sports AM 1340 | FM 104.7 to discuss this off-season and the state of his team. 
Connelly remarked that the strength of the Nuggets comes from their consistency. "We feel very fortunate that we don't have to rely on these seismic shift moves to have a roster that's ready to compete," Connelly stated. "While most teams are zigging, we've kind of zagged with our continuity and our path." Denver is coming off their first playoff appearance since the 2012-13 season with a 54-28 record, good enough for the second seed in the Western Conference. 
The Nuggets major off-season addition to date is acquiring Jerami Grant from the Oklahoma City Thunder. Even with the addition Grant and Michael Porter Jr.'s return to health, the Nuggets starting lineup figures to be very similar to the lineup they've had for the past two seasons. This luxury of consistency is something many teams in the NBA can't replicate. "If you look at the roster that we have, there's not another team in the NBA who had success that's going to return that much," Connelly commented.
While many thought the Nuggets quiet off-season was a mistake, Connelly saw it differently. "It was kind of fun sitting there on June 30 without having a gun put to our head that we have to do something." 
"I always joke with our staff, we're not structural engineers," Connelly said. "There's no right or wrong in how you develop a basketball team and how you develop a roster…We're going to be better because we're a year older." 
Click here to listen to the full interview with Tim Connelly, including what he had to say about Jerami Grant and Michael Porter Jr. or click here listen to the podcast.
Catch Afternoon Drive with Goodman and Shapiro every weekday from 4p-6p on Mile High Sports FM 104.7 | AM1340 or stream live any time for the best local coverage of Colorado sports from Denver's biggest sports talk lineup. Download the all-new free Mile High Sports Radio mobile app for Apple or Android.