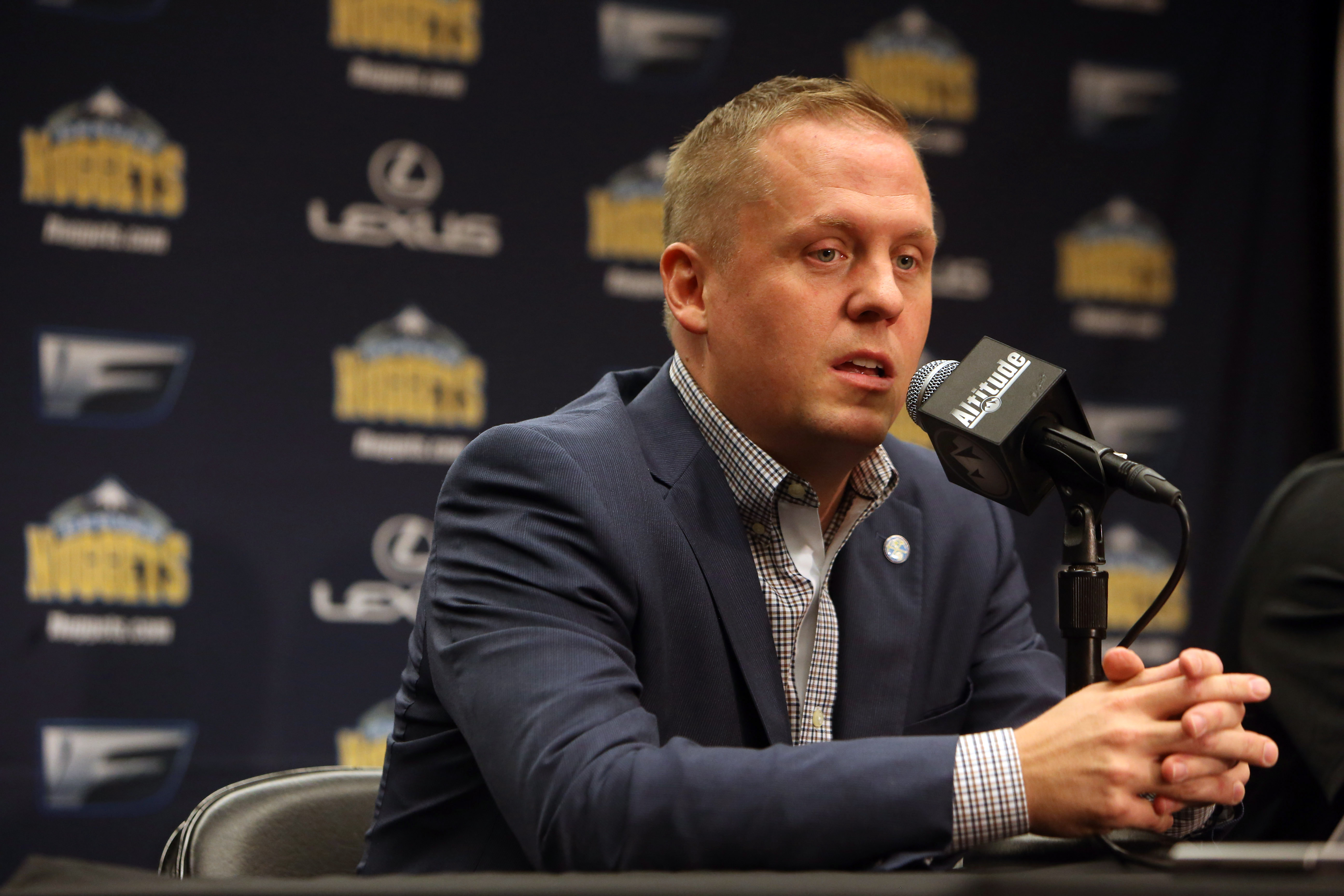 The Denver Nuggets hit the hardwood and open the 2018 season on October 17th against the Los Angeles Clippers and it's a season full of excitement and lofty expectations.
After winning 46-games in 2017, Denver reloaded in the draft picking up the high-profile Michael Porter Jr. while utilizing free-agency to bring in two-time All-Star Isaiah Thomas.
President of Basketball Operations Tim Connelly spoke with Eric Goodman and Les Shapiro of Mile High Sports AM 1340 | FM 104.7 about improving the team not only in the previous offseason, but potentially in the future before the start of the season.
"We're never done improving. We had a good year last year, but we were still only the ninth best team in the Western Conference," Connelly said. "We love our core, we love our versatility, we think our collective roster is one that we're proud of and we're ready to go to war with."
Connelly hammered home the notion that Denver — while a good team — is never done improving, citing the Golden State Warriors as the gold standard in the NBA improving their roster after signing DeMarcus Cousins.
"To say we're done improving, we'll never be done improving. Golden State is the gold standard and they're never done improving. Look what they did this offseason."
The theme around many of the best teams in the Western Conference is a closer. A player that the team can turn to in late-game situations to will their team to a win. Connelly says the Nuggets not only have players who want that moment, they live for it.
"I think Nikola wants it," Connelly said. "You'd be hard pressed to find five better players in the world in the last month of the season…There's not a young guard in the league that likes pressure more than Jamal Murray. He lives for that moment."
Click here to listen to the full interview with Tim Connelly, including what he had to say about Michael Porter Jr.'s health, Jokic's growth and more, or listen to the podcast below.
Catch Afternoon Drive with Goodman and Shapiro every weekday from 4p-6p on Mile High Sports AM 1340 | FM 104.7 or stream live any time for the best local coverage of Colorado sports from Denver's biggest sports talk lineup. Download the all-new free Mile High Sports Radio mobile app for Apple or Android.