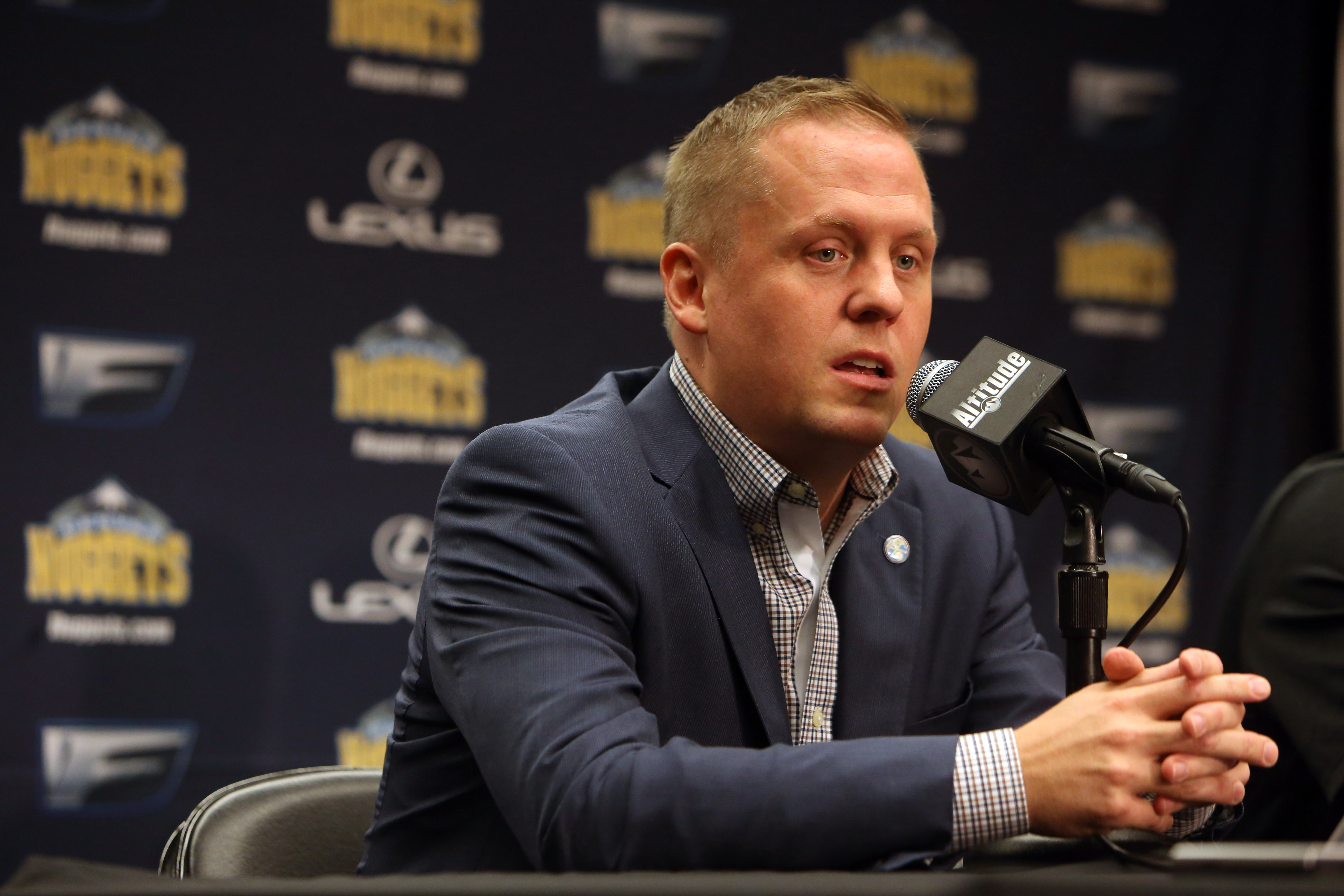 According to Adrian Wojnarowski of ESPN, Denver Nuggets president of basketball operations Tim Connelly will stay with the Nuggets franchise after considering taking the open lead front-office job with the Washington Wizards.
A Nuggets source also confirmed that Connelly is staying in Denver to Mile High Sports.
On Friday, May 17th, Connelly traveled to Washington to tour the Wizards brand new practice facility with owner Ted Leonsis while also discussing the possibility of Connelly leaving the Nuggets to run the Wizards; the organization that originally gave him his start in the National Basketball Association.
For Connelly, there were multiple personal reasons why the Wizards job could have appealed to him. Connelly is from the Baltimore area in Maryland which is just about an hour away from Washington D.C. Additionally, Connelly's wife is from the D.C. area and both of their families reside in both Maryland and Virginia.
By the time the meeting had ended, Leonsis reportedly offered Connelly the money he was looking — double his current salary — with a four-year contract according to Chris Mannix of Sports Illustrated.
That bit of information was refuted by Candace Buckner of the Washington Post, who reported that the Wizards did not offer a contract in any capacity and that Leonsis and Connelly only discussed money and years without a formal offer ever being made.
Regardless, to Nuggets owner Josh Kroenke, the Wizards represented enough of a threat to poach Tim Connelly that Kroenke made a strong push to keep him in Denver. According to Wojnarowski, Kroenke "made an aggressive case to keep Connelly once the Wizards extended an offer over the weekend".
While Connelly staying in Denver is the biggest news of the day for the Nuggets, the fact that the Kroenke family stepped up and did what they needed to do to keep Connelly in Denver speaks volumes. The Kroenke family has never been perceived as an ownership group that willingly spends absurd amounts of money in search of more success. In Denver, that narrative is beginning to change and there is no better example than the fact that Kroenke seemingly did whatever it took to keep Connelly in Denver.
Now, with so many distractions in the rear-view mirror, Connelly can now go back to running the Nuggets basketball operations department, a job that he has done incredibly well in the six years he has been in the Mile High City.