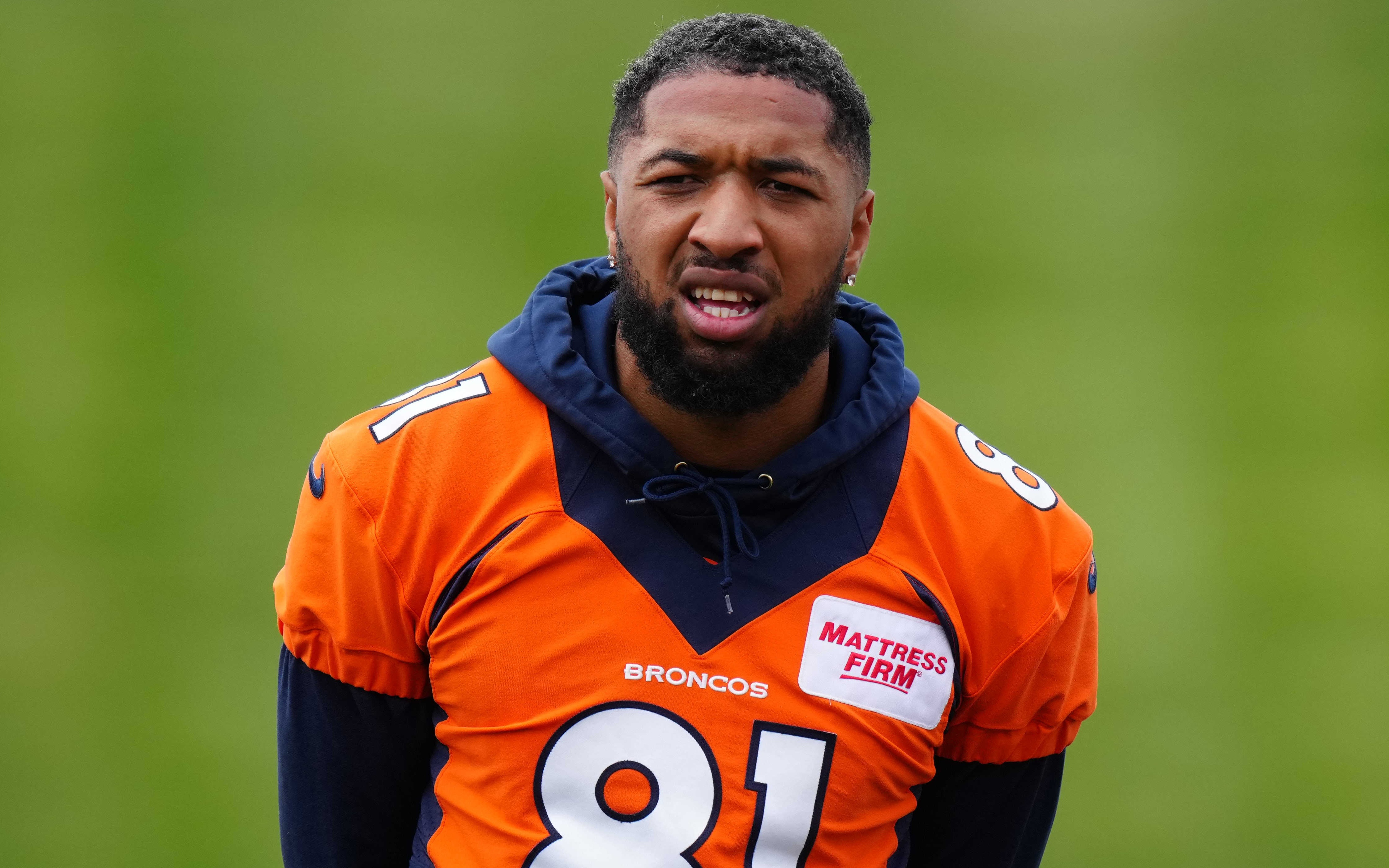 On one hand, everyone in Broncos Country is excited to see what the team's offense will look like this year because it can't be worse than what we've witnessed recently.
On the other, no one really knows for sure what Nathaniel Hackett's offense will be.
Hackett was in Green Bay the last three years, and the last two seasons he was the offensive coordinator for Aaron Rodgers as the late-30s QB enjoyed back-to-back MVP seasons. But — and it's a big but — Matt LaFleur was calling the plays, not Hackett.
In fact, we have to go back to 2018 and the Jacksonville Jaguars to see when Hackett last called plays. That year, the Jags went to the AFC Championship Game led by their incredible defense, while the offense was a run-heavy attack and running back by committee.
But, Hackett also had Blake Bortles at quarterback. This year is different. This time is different.
Now, Hackett has been gifted Russell Wilson, a certain top-10 quarterback in the NFL, and plenty of playmakers around the QB, too.
Still, though, that doesn't necessarily inform us as to what his offense will look like in the Mile High City.
Well, veteran wideout Tim Patrick shed a little light on that on Wednesday at Dove Valley.
"Outside run, throwing it deep. Everything plays off each other," Patrick explained. "There's no tells in our plays. We have, I guess you could say, five routes that all look the same, and so you can never just key in on one route. The defense has to play us honestly, especially corners."
That sounds extremely promising and exciting for the wide receivers as well as Wilson. This offense isn't going to be predictable, like the one we've seen in town for years — under both Rich Scangarello and Pat Shurmur — it'll be innovative, complex and hopefully deadly.
Here's a little glimpse of that offense from Wednesday's practice. We can see some inside crossing routes, Patrick on an outside route (covered by Bradley Chubb?), an inside run by Javonte Williams and a wide receiver screen among other plays.
All we see are playmakers. 🔥#BroncosOTAs Day 4️⃣ highlights: pic.twitter.com/P5jwV8DAWG

— Denver Broncos (@Broncos) June 1, 2022
But what's likely to make this offense different than the last three-to-six years in Denver is not only Wilson at quarterback, but the fact that Hackett is blending his offense with what Wilson wants.
"It's just something different that we haven't done yet," Patrick continued about the new offense's looks and plays. "Then you have to think—we have 'Russ' and we have Hackett. They put in both of their systems together, so it's kind of a 1-of-1 offense. It's not something that's really been taught before."
A 1-of-1 offense? Now that sounds deadly. It'll be something defenses won't have seen until later in the year when there's a little bit of tape on the team. Then, Hackett can call those alternate plays off the same looks once defenses think they know what to expect.
For so many years, fans and analysts have wondered by the offensive coordinators wouldn't just mold their offense to the players. Specifically, to Drew Lock's strengths, however few they may be.
Now, just as we've seen across the league with other successful offenses — in LA (Chargers and Rams), Green Bay, Kansas City and even Dallas — the Broncos are molding their offense to fit with their players. It makes a ton of sense and will likely work this time around.
Hackett's job would have been to do the same thing if, say, Teddy Bridgewater was still the quarterback. But now he has one of the most gifted QBs in the NFL, so not only does Hackett have no excuses when it comes to the new offensive attack, but he's also got a lot more to work with in Wilson's athleticism and cannon for an arm.
The Broncos aren't just going to dominate opponents immediately. Even with Hackett and Wilson running the offense, an entire new coaching staff means there will be bumps along the way. But Denver has a real shot at getting back into the playoffs this year after a six-year drought.
And 11-6 is definitely within reach for these Broncos.