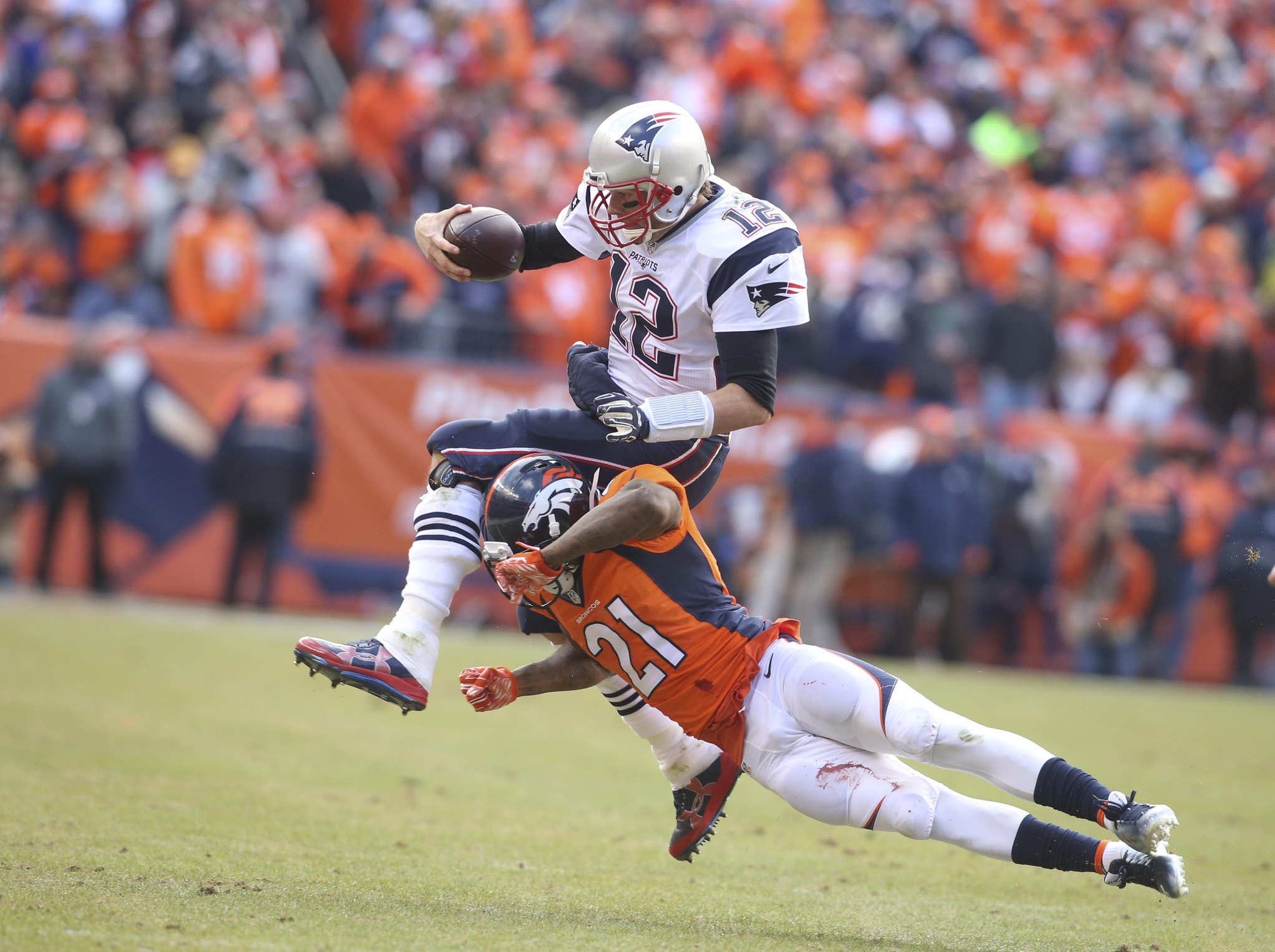 The Denver Broncos received good news earlier in the week when the NFL decided that Aqib Talib would not face any fine or suspension stemming from the incident last June when he accidentally shot himself in the leg while intoxicated outside a Dallas strip club.
This was not the first time Talib was involved in a gun incident. in 2011, Talib was taken in on a felony charge of aggravated assault with a deadly weapon after allegedly firing a gun at his sister's boyfriend. The charges were eventually dropped a year later due to insufficient evidence.
Talib has also been arrested for allegedly battering a taxi driver and was involved in a fistfight with another player at the 2008 rookie symposium. Many people make mistakes as a young adult, and Talib has been no exception. Now that the book has been officially closed on Talib's latest incident, perhaps it is now time for him to really learn and move on as a better person.
The fact of the matter is many people go through something really serious in life and do not get as lucky as Talib got over the past 10 months. Talib escaped serious injury, legal charges and punishment from the league after his latest incident.
It does not take rocket science to figure out that guns and alcohol together is a terrible combination. For Talib to escape major injury after he accidentally shot himself while intoxicated is extremely fortunate. Talib was in training camp a few months later after shooting himself, and the gunshot wound did not cost him any games during the regular season.
Legally, Talib caught a major break as well. After an investigation, authorities opted not to file charges against Talib. Some of it had to do with the laws in Texas and some of it had to do with the fact that there was no clear explanation by any party of what exactly happened. In a similar incident nearly a decade ago, Plaxico Burress accidentally shot himself in a New York nightclub and was handed a two-year jail sentence and a suspension from the NFL.
Talib's perfect trifecta of fortune was completed earlier in the week when it was learned that the league will not fine or suspend him after looking into the incident. The only thing Talib will have to do is complete a firearm safety course. Many Denver fans thought Talib would be suspended a minimum of four games and as much as half the season for the incident.
This piece is not to point out how bad of a guy Talib is. It is to point out that Talib needs to realize how fortunate he was to get through this incident unscathed. It's a message of hope, hope that he learns from this and moves on from it in a positive way.
I wrote last year after this incident that Talib was expendable. I felt that his actions off the field and personal foul penalties on it were a distraction for the Broncos. I also felt that Denver had an adequate replacement for Talib in Bradley Roby.
While I still feel that Roby is that good of a defensive back, it is clear after last season that Talib is the heart and soul of this very good Denver defense. He brings a different type of personality that fuels the Broncos. He is brash, mean and flat out just makes big plays all the time.
I was wrong and Talib is critically important to this defense. Von Miller is the name that gets national attention; however, Talib is the guy who continues to make the biggest plays and has the largest voice. I just hope Talib now finally realizes that.
It is understandable that star athletes sometimes go back to who they were when they were growing up. It makes sense, it is a big reason why they are who they are today. Talib may end up in a similar situation again and if he does lets hope he uses better judgement.
Talib is just too big of a part of the Denver Broncos to put himself in that type of jeopardy again. Talib is also finally on the other side of this incident with no serious injury, no jail time and no punishment whatsoever from the league.
If Talib takes a minute to appreciate and understand that, he will be on to greater things during the rest of his career. Talib will always be who he is, and much of that is what he comes from, which will never change. The thing that changes because of this incident is Talib's judgement. On the other side of this, knowing he got through all of this unscathed has to change the way he goes about things moving forward.
Be who you are, just be smart about it. Here's to hoping Talib comes into 2017 with the same intensity with changed priorities.