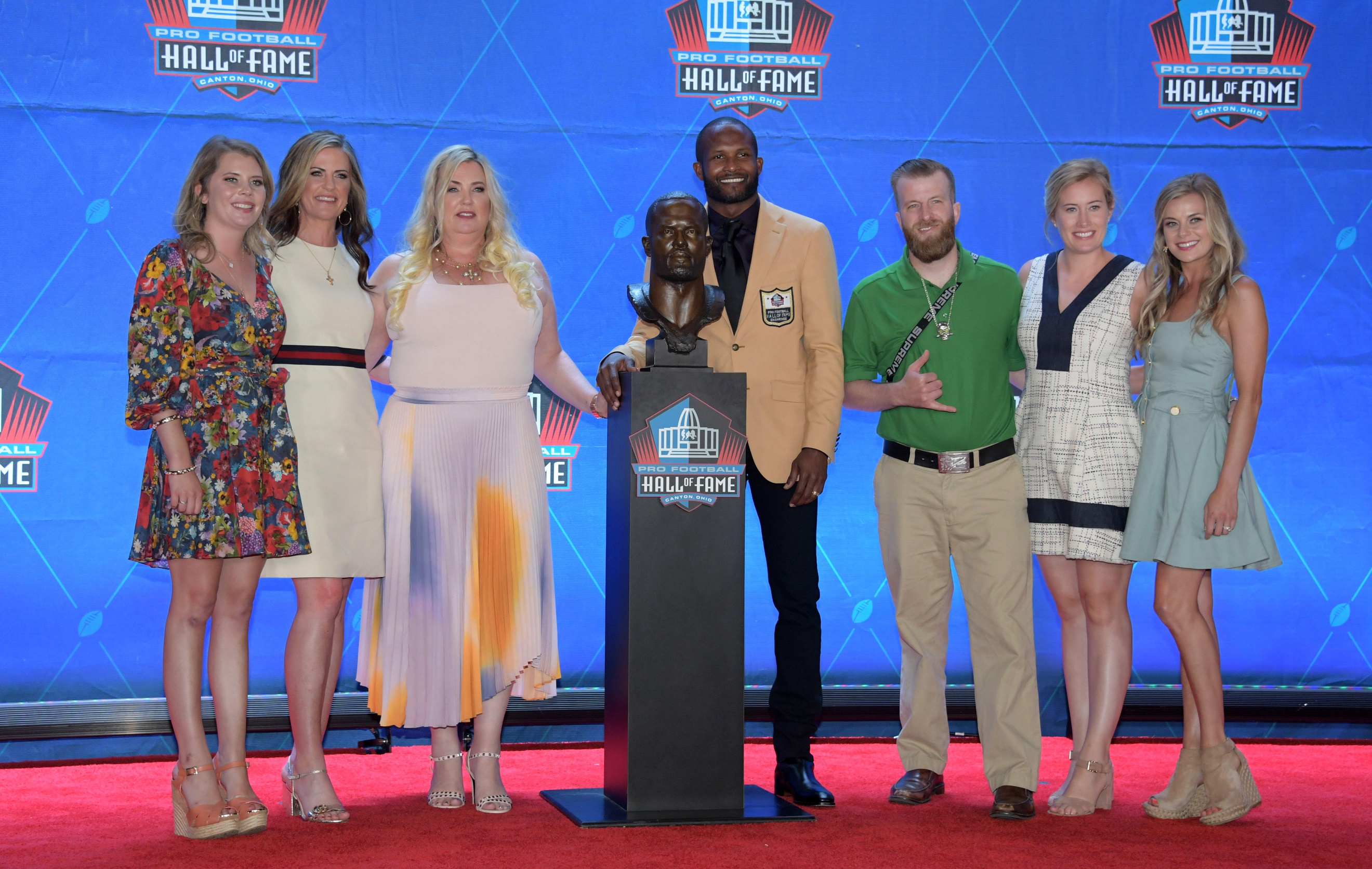 Maybe it was coincidence, or perhaps the timing had a lot to do with what happened to the Broncos this past Sunday. Regardless, a statement was issued on Wednesday morning by Beth Bowlen Wallace, daughter of the late, great Pat Bowlen, suggesting that perhaps it's time to move on.
From lawsuits. From family bickering. From trusts.
And most importantly, from a team that's not representative of the one she knew growing up, the one her father so deftly guided to becoming of the most heralded franchises in all of sports.
Sunday's game was arguably the most embarrassing in franchise history. Not only did the Broncos lose in ugly and unique fashion, but it was the why that had folks near and far up in arms. The events that surrounded the game – namely the Broncos being forced to play without a quarterback – prompted a national conversation, slews of articles, news features and commentary that all debated and meandered, but ultimately had one common refrain:
This would not be happening if Mr. B were still around.
Whether or not that's true is "officially" a matter of opinion. There's no factual way to know that. But for anyone who grew up bleeding orange and blue, just as Beth Bowlen Wallace did, it's safe to assume that under Pat Bowlen's guidance, the Broncos would never be embarrassed like this – not for long, anyway. Mr. B just wouldn't have that. He wouldn't have stood for Sunday; he wouldn't have stood for five straight seasons of missing the playoffs. The man himself doesn't need to be alive to confidently make such a claim; history backs it just fine.
And when the daughter of a great man says as much in a statement – "My father Pat Bowlen would never have accepted the team's current state." – it's time to listen.
Bowlen Wallace's statement, in its entirety, is below. But the CliffsNotes version suggests that this isn't about money or power. Instead, it's about preserving a great man's great legacy. It's about doing right by a community instead of a legal situation. It's about skipping past all the fine print and legalese that can be found in trusts and contracts and asking a single question: "What would Dad want us to do?"
And while an active Mr. B would have likely had all kinds of creative plans and bold ideas to get the Broncos back on track, the sad truth is that tapping into his vision is the only option completely unavailable. But in a general sense, it's safe to assume that he wouldn't be too happy about the current state of affairs in Denver.
So, rather than dragging the name and fate of the franchise through the mud until (and during) an impending court case where Bowlen Wallace and her sister Amie Klemmer plan to sue the trustees of her father Pat Bowlen's estate – a case that won't even begin until July 12, 2021 – why not start the process of doing the right thing right now?
Nobody is entitled to say "what's right" for each of the Bowlen children. Only they know that. Other people's money is nobody else's business, but it's also safe to assume that all of them, regardless of what happens to the Denver Broncos, will be financially set for life. Simply wanting the region's football team to return to glory (if not relevance), however, is a sentiment a community is entitled to.
A professional football team is owned by someone on paper, but it belongs to a community. There's a bond that's been built and earned and cherished, especially when it comes to a franchise with a history that's as rich as the Broncos. And by that measure, the community can, and should, weigh in. In this instance, Beth Bowlen Wallace is just as much a part of that community as you, me or the Barrel Man. Like everyone, she wants the Broncos we all came to know and love – not this iteration.
Hers is not a suggestion of specifics. There's no plea to get Mark Cuban or Jeff Bezos on the phone immediately; there's no finger pointing at anyone currently involved.  If anything, her suggestion is pretty simple and extremely difficult to dispute:
Hey, Team… This ain't workin'.
It's time to look at the big picture. It's time to do right be the logo, the helmet, the orange and blue.
And if Beth Bowlen Wallace's statement is taken seriously by anyone who values the Broncos, it's time to begin "a transition of ownership."
It's time to sell.
NOTE: Beth Bowlen Wallace's statement in full is below:
"My sister Amie, my uncle John Bowlen and I have had the privilege, along with all fans that bleed orange and blue, of seeing what a winning team looks like.
"Watching these past few seasons has been extremely painful and we continue to see no other way to restore the franchise for our fans but through a transition of ownership of the Denver Broncos. My father Pat Bowlen would never have accepted the team's current state. 
"Fortunately, my father's legacy as one of the NFL's greatest owners has been solidified at the Pro Football Hall of Fame in Canton. We will forever reflect on the over 30 years of ownership that got him there with great pride. Our desire is for this team to be restored to its winning ways and to see more Super Bowl championships for Broncos Country. We have been committed to and will continue to pursue resolutions on all issues in order to ensure a smooth and timely transition. 
"We are hopeful that the current leadership agrees that this is in the best interests of the Denver Broncos and most importantly, it is in the best interests of our incredibly loyal fans, my father's legacy and the Bowlen family.''