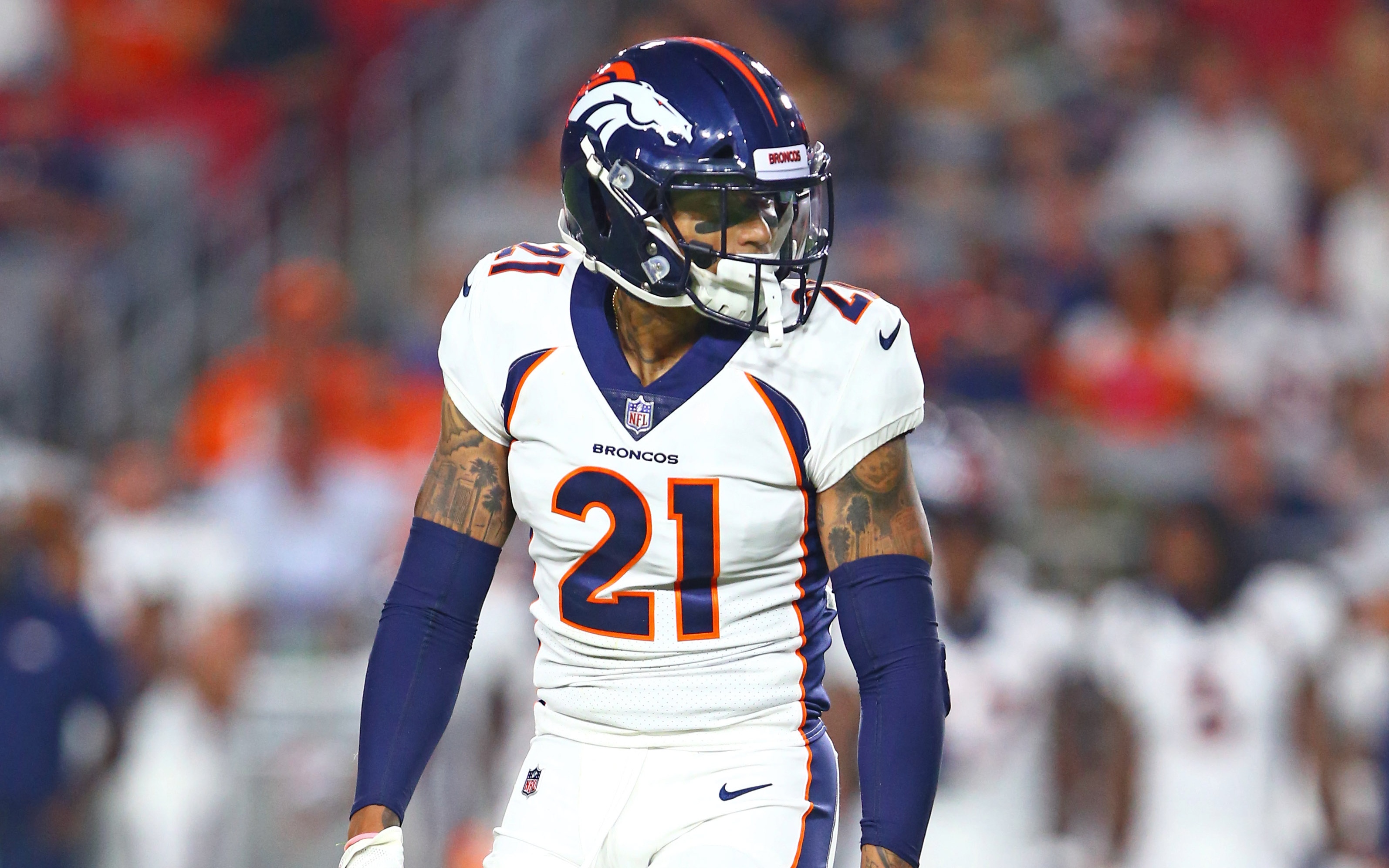 Five games into his Broncos career and Su'a Cravens' playing days rest in limbo, as one of the worst-performing but highest-upside players on the team.
During the offseason, John Elway sent the Redskins a fourth-round pick, two fifth-round picks, and a conditional sixth-round pick in 2020 in return for Su'a Cravens, a fourth, and a fifth.
The trade made sense. Cravens was seen as a "moneybacker" or safety-linebacker hybrid, and the Broncos needed someone with the skillset he flashed during his rookie season to help remedy their problems with covering tight ends. Plus, the Broncos could get him for relatively cheap.
Cravens was a second-round pick in the 2016 NFL Draft with high upside, but after a promising rookie season he chose to retire just a week before the 2017 season opener, and sit the rest of the year out. Questions about his love for the game swirled and drove down his value. According to his agent Fadde Mikhail though, lack of love for the game wasn't the cause. Cravens had suffered from Post Concussion Syndrome and that was the reason for his retirement.
Once he was traded, he quickly got to work with the Broncos, putting all the worries surrounding his passion to the side. He made his debut in the Broncos' third preseason game but reaggravated a knee injury, which sent him to Injured Reserve with designation to return. Cravens made his regular season debut in Week 9 against the Texans and played in every game until Saturday's primetime loss to the Browns, in which he was a healthy scratch.
The Broncos certainly have reason to list him as inactive, as he is currently the worst-performing defender for the Broncos, according to Pro Football Focus. In fact, his grade of 36.2 is 19 points lower than that of the next lowest-graded defender (Isaac Yiadom). Though, one could argue that is because he had not played for a year and a half.
It now seems unlikely that Cravens will play another snap for the Broncos, this season or otherwise, as he is already being listed as one of the most likely candidates to be cut. It makes sense to cut him. He struggled with injuries, then he sat out all of last season. And now that he finally is on the field, he isn't playing well.
But, cutting him would be a horrible move by the Broncos.
Firstly, Denver already gave up a lot of value for the USC product to just quit on him after five games. Plus, Cravens is a relatively small cap hit because he is still on his rookie deal. Cutting him this offseason would save the Broncos a measly $650,000. That sounds like a lot of money, but in the NFL world, it is nothing. There isn't a free agent on the market with as much talent and upside as Cravens, that the Broncos could sign for $650,000.
Secondly and more importantly, the Broncos are entirely misusing him, which has been the reason for his poor play this year. As mentioned, Cravens is viewed as a "moneybacker," a player who is a hybrid between a linebacker and a safety, despite playing linebacker for the large majority of his snaps as a trojan. He is a little smaller and faster than a linebacker, but bigger and less adept at covering than your average safety. During his rookie season — when he played really well — Washington played him at inside linebacker. This season, the Broncos have played him entirely at safety.
This problem sticks out like a sore thumb when you look at his Pro Football Focus grades. Three of the four major categories PFF grades defensive players on (run defense, tackling, pass rush, and coverage), Cravens has a grade above the "average" mark of 60. In fact, his run defense grade is seventh-best on the Broncos out of 28 qualified defensive players
So, if almost all of his grades are either above average or better, why is he the lowest-graded Bronco defender by such a wide margin?
Simply, he struggles in coverage.
Cravens' coverage grade (29.2) is the worst grade of any Bronco across any of those four categories mentioned earlier, dragging his overall grade down with it.
So, the Broncos have a safety-linebacker hybrid, who is good at rushing the passer, playing the run, and tackling, and yet struggles mightily in coverage.
The solution is pretty simple. Rather than playing Cravens at safety, a position where good coverage skills are essential, play him at linebacker, where his skillset will be better utilized.
But won't he still be a massive liability in coverage, whenever he asked to cover as a linebacker?
No. In fact, he will be a strong point in coverage. The coverage responsibilities of a safety and a linebacker are very different, and struggling with one set of responsibilities doesn't make one bad in coverage altogether.
According to PFF, during his rookie season — when Washington played him at inside linebacker rather than safety — Cravens earned a coverage grade nearly 50 points higher than the one he has earned this year, and it was the highest graded aspect of his game.
With Brandon Marshall's continued injury problems, Cravens could thrive as a rotational linebacker or even a passing down specialist due to his slight frame. Though, right now, it seems more likely than not that Cravens will be searching for a new job come spring.