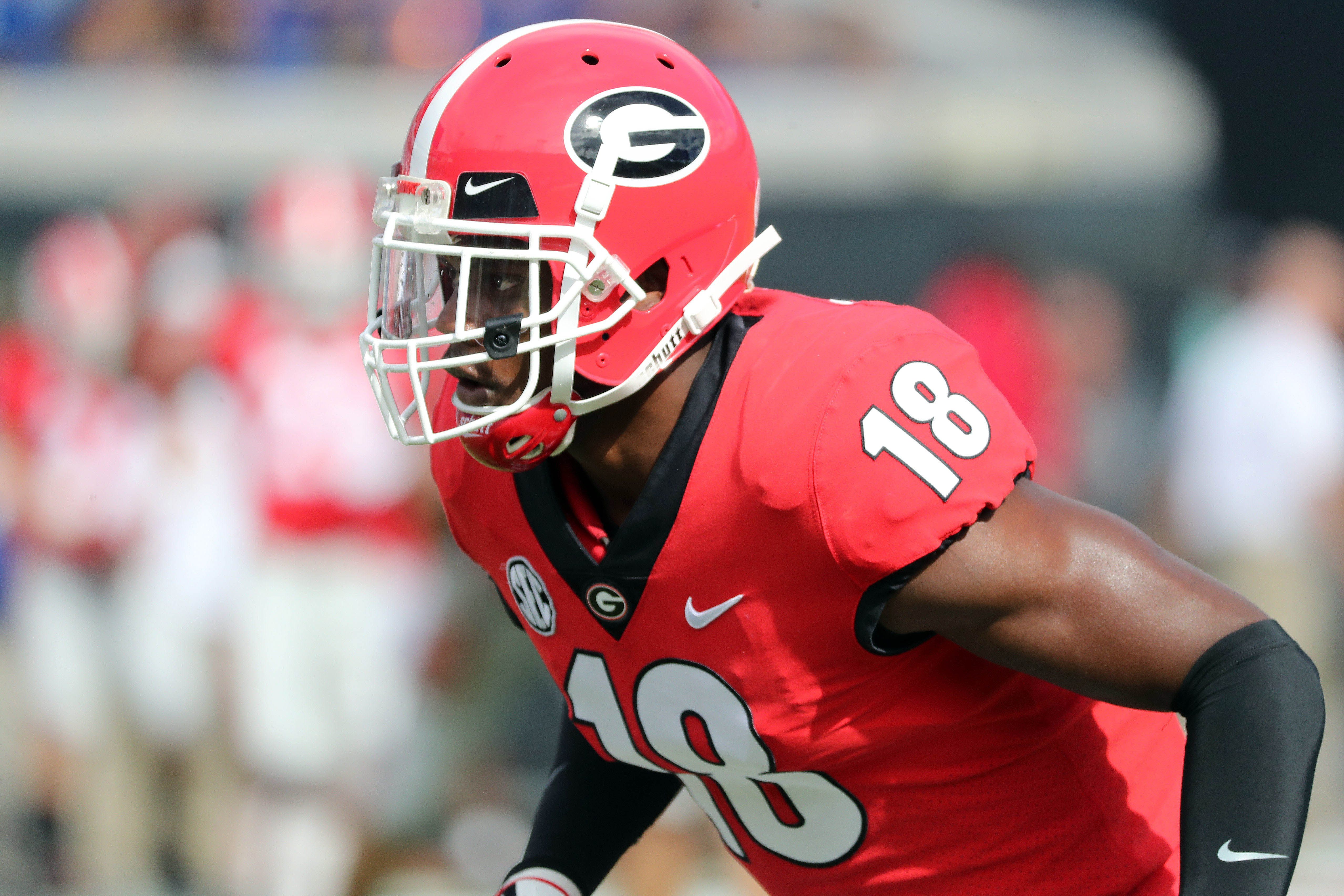 In his latest mock draft, ESPN analyst Todd McShay selected Georgia cornerback Deandre Baker for the Denver Broncos at No. 10 overall.
This selection would certainly fill an area of need for Denver as Bradley Roby is a free agent and Chris Harris Jr. is coming off a fractured fibula. Just last week, McShay's counterpart Mel Kiper also selected Baker with the tenth pick for Denver. With both ESPN analysts selecting a corner for the Broncos, it raises some questions as to what really is Denver's largest draft need.
Those questions can not fully be answered until we see what the Broncos do in free agency, but it is intriguing to see a corner selected multiple times for Denver.
The popular selection throughout draft season has been pegging Missouri quarterback Drew Lock to the Broncos, but cornerback is certainly a glaring need as well. If the Broncos are fine rolling with Case Keenum for another year and then finding someone else in 2020, maybe quarterback is not the best play and corner is.
Drafting Baker would certainly fill a void on Denver's roster right away as it would give them another solid corner to pair on the opposite side of Harris. A 5'11" 185-pound player from Georgia, Baker would be a cornerback Denver could use in the slot or outside. Baker is a scrappy player who works extremely well in press coverage, but can sometimes struggle when it comes to matching speed on the receiver.
4th time in this game RCB DeAndre Baker got straight dusted, most by 4.6 40 running J'Mon Moore pic.twitter.com/azjgnQlGQF

— Jon Ledyard (@LedyardNFLDraft) July 26, 2018
Playing off coverage is when Baker can struggle, but there is no doubt how fierce a competitor he is at the line of scrimmage. In his four-year career at Georgia, Baker had seven interceptions and 83 solo tackles. He often does a solid job in the run game to pair with his tremendous physicality in press coverage, which is evident in the amount of tackles he made throughout his collegiate career.
Many have tried, none in the past two years have succeeded. Receivers covered by 18 forget what touchdowns are. The best CB in the country is Deandre Baker and it isn't close. pic.twitter.com/SzxLTNiWvl

— blakejmorgan (@bIakejmorgan) October 15, 2018
Other corners who may be in play for Denver at pick No. 10 are Greedy Williams of LSU, Trayvon Mullen of Clemson and Byron Murphy out of the University of Washington. All three would bring something different to the table as would Baker if he was Denver's selection.
If the Broncos were to select a corner at 10, it may shock some people considering how much Lock has been tied to Denver throughout the draft process. Lock has constantly been mocked to Denver in most mock drafts this offseason, and the rumors have been swirling about a possible pairing between the two parties.
Whether it is Lock or Baker at 10, Denver should be getting a talented player, the Broncos organization just has to figure out who that is over thee next two and a half months.