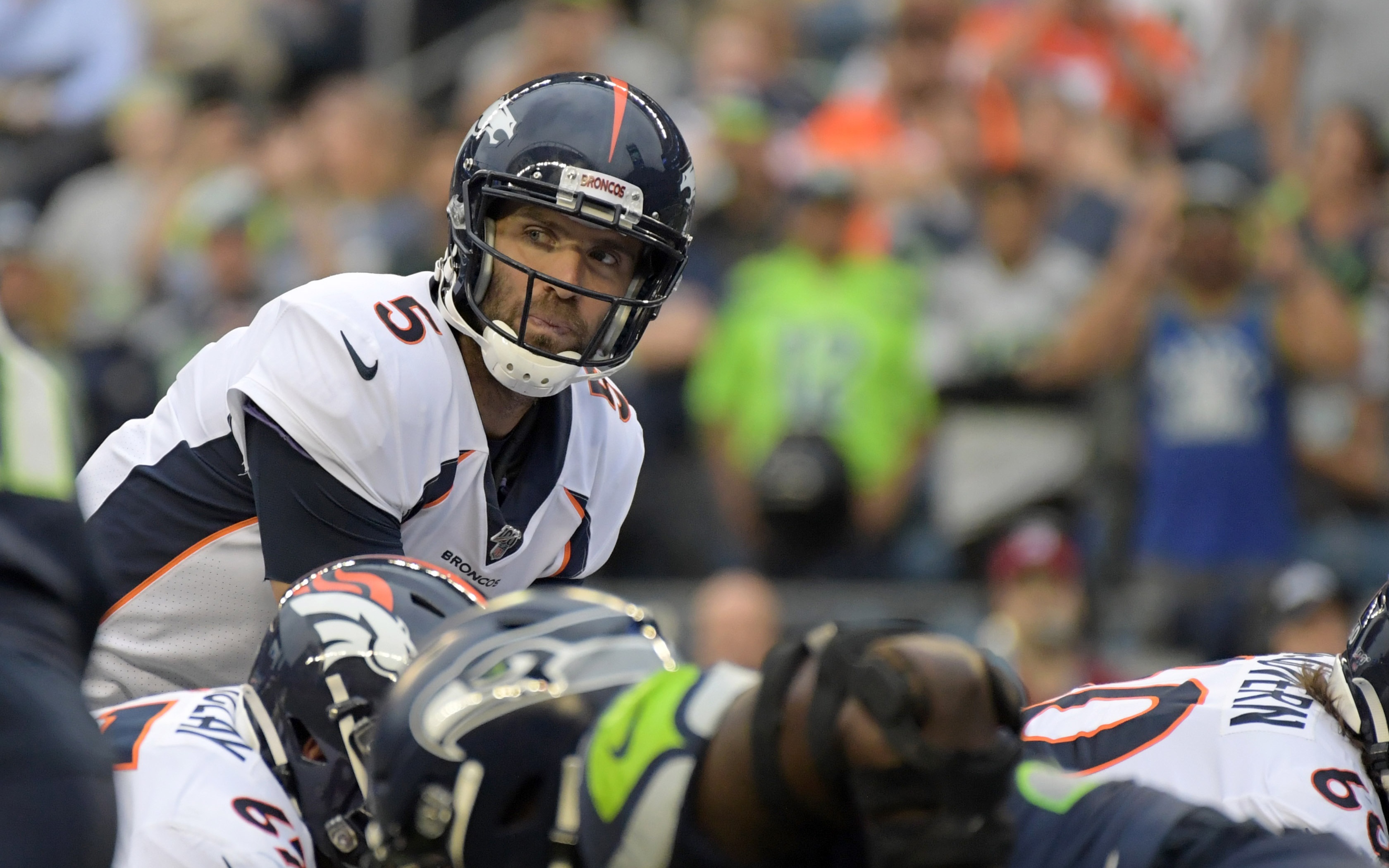 Tony Romo had some very interesting things to say about the Denver Broncos on the Mad Dog Sports Radio Show on Tuesday.
When host Adam Schein asked him for a Super Bowl prediction, Romo side-stepped the question, but after Schein followed up by asking who his dark horse candidate to make the playoffs in the AFC this season, Romo did not hesitate to name the Broncos as his team to keep an eye on.
"I think the Denver Broncos have the chance to really shock some people," he stated to a somewhat surprised host.
As anyone who has watched a down of Broncos football since 2017 could probably attest, the reaction of the host isn't completely unwarranted. To put it plainly, the Broncos have been playing below the expectations of Broncos Country for the past couple of seasons.
With that being said, Romo's comments should spark some hope for Broncos faithful.
Romo did explain that it wouldn't be easy, citing the degree of difficulty in the AFC West.
"Well, they're in a very difficult division, so it's going to be tough for anybody to run off and go 14-2 or 13-3 other than the Chiefs because their talent level is so high."
The incumbent champion Chiefs certainly are the team to beat in the division this year, and the Chargers are the odds-on favorite to give Kansas City the biggest challenge for the division crown.
"That reminds me of the old NFC East," Romo continued. "If somebody got in, it's like they could win the Super Bowl because every game they played was tough."
The primary reason for Romo being so high on the Broncos after a very disappointing season? Look no further than the combination of Vic Fangio and Joe Flacco.
"I think he'll (Fangio) will show how great of a Head Coach he is, and you give him Von Miller, and now they went and got the one quarterback that I think a lot of teams should've gotten this offseason in Joe Flacco. I think they're going to surprise you, if they can keep Flacco upright, this is going to be a tough team, especially if you have to go to Denver."
After an incredibly rough couple of seasons, any sign that the needle is moving in a positive direction is a much needed glimmer of hope for Broncos fans, and Romo's comments should be taken as such.