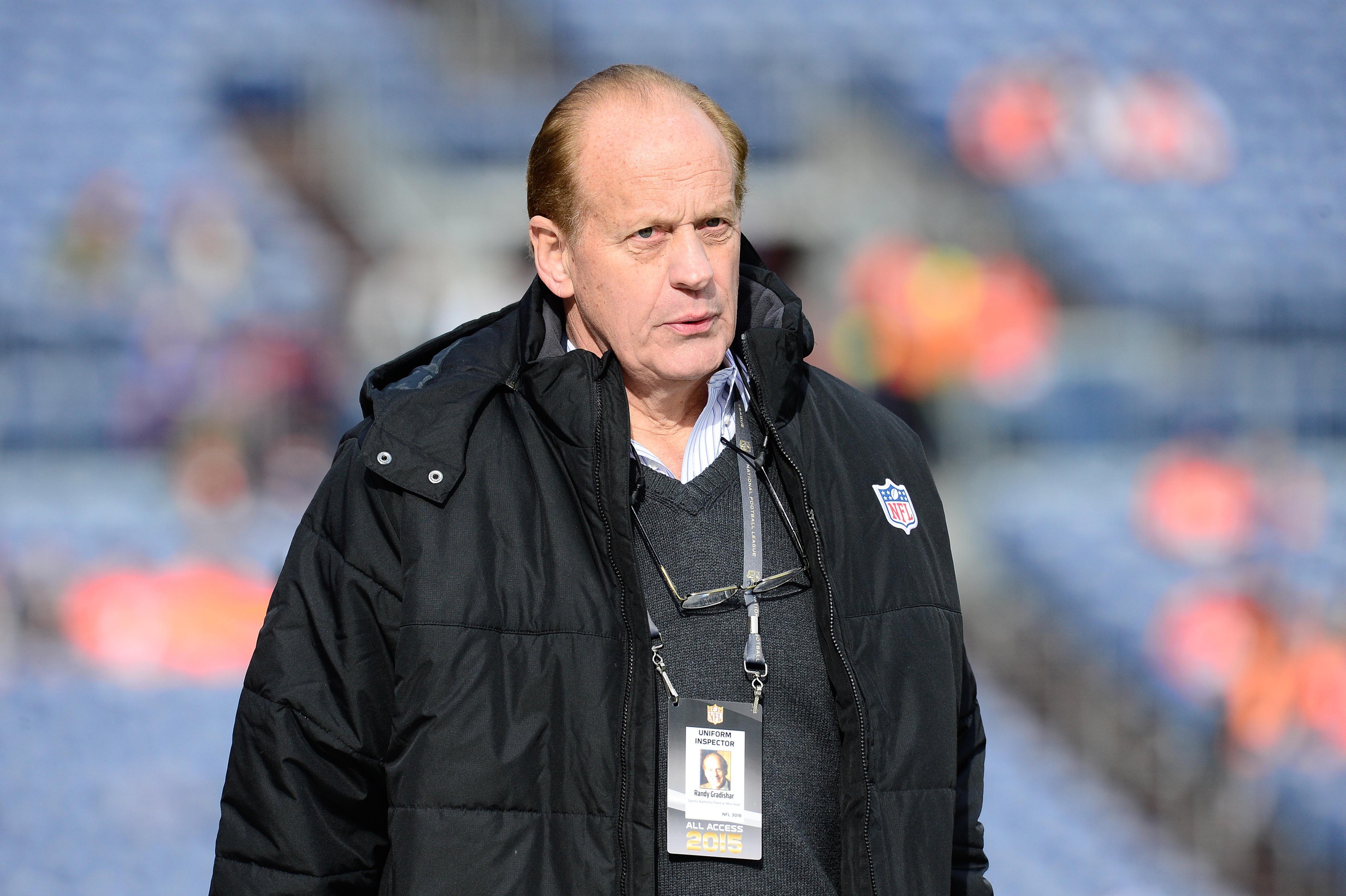 After a long and hard battle with Alzheimer's Disease, Pat Bowlen died earlier this offseason, meaning he unfortunately won't get to see himself inducted into the Hall of Fame in August.
The news was incredibly frustrating, especially considering that Jerry Jones, an owner that has accomplished far less and wasn't dealing with health concerns was let in before the late Pat Bowlen. That partially led to the question of: Has there been a single NFL franchise that has been more widely disrespected by the Pro Football Hall of Fame than the Denver Broncos?
Despite the franchise's illustrious history, they've had just five players enshrined in Canton (Not including Bowlen and Bailey), tied for 21st among all NFL teams and dead last in the AFC West. The Chargers, who are the next lowest-ranked team in the division, have almost twice as many players in the Hall of Fame as the Denver Broncos.
Heck, even the Arizona Cardinals and Detroit Lions, two of the most woeful franchises in league history, each have almost three times as many players in the Hall of Fame as Denver.
Recently, the selection committee has righted two of its most egregious wrongs by voting Terrell Davis, and then, more importantly, Pat Bowlen into the Hall of Fame. Yet, there are still plenty of deserving Broncos left out in the cold. Here are some of the very best:
3. Rod Smith
Few undrafted players have been able to replicate the level of production Rod Smith had during his time with the Broncos. Yes, Demaryius Thomas may have broken some of Smith's franchise records, but there should be little doubt as to who the greatest receiver in Broncos history is.
While in Denver, Smith won two Super Bowls, was named second-team All-Pro twice, was named to three Pro Bowls, led the league in receptions in 2001, became the first (and only) undrafted player to record over 10,000 receiving yards, and caught more touchdowns than any other undrafted receiver in NFL history.
Smith still boasts Denver franchise records for most receiving yards, most receiving touchdowns, most receptions, most touchdowns overall, and seasons with at least 1,000 yards receiving.
What made Smith stand out, though, was his performances in the biggest games, under the brightest of lights. In the playoffs, Smith tallied 860 yards and six touchdowns, both franchise bests, on 49 receptions. In Super Bowl XXXIII the product of Missouri Southern State led the way for Denver's offense, reeling in five passes for 152 yards and an 80-yard touchdown.
Not only can Rod Smith argue that he deserves to be in Canton for being one of the best receivers of his generation, but also for being one of the best undrafted players ever. His exclusion from the Hall of Fame just further exposes the uphill climb undrafted players have to make to get the recognition they deserve in the NFL.
2. Steve Atwater
Steve Atwater should be in the Hall of Fame, not only because he was an elite player, and has the production to back it up, but because hard-hitting safeties like Atwater are relics of a bygone era.
Atwater was an enforcer at safety for the Broncos and an excellent one at that. Known best as the only player to have knocked Christian "The Nigerian Nightmare" Okoye flat on his butt, he has no shortage of accolades.
Atwater was an eight-time Pro Bowler, named first-team All-Pro twice, second-team All-Pro once, and a two-time Super Bowl champion, while racking up over 1,000 tackles and 24 interceptions.
Atwater's fantastic career culminated in him being named to the Hall of Fame's 1990's All-Decade team. How can the Hall of Fame acknowledge that Atwater was one of the two best safeties in the league for an entire decade, yet still keep him out of the Hall of Fame?
Atwater is just one of two non-special teamers on the 90s All-Decade team to not be in the Hall of Fame. In fact, when looking at every non-special team member of an All-Decade team from 1970 to 1990, Atwater is in a class of just four players to not be enshrined (Drew Pearson, Cliff Harris, LeRoy Butler).
1. Randy Gradishar
After opening things up with the best receiver in Broncos history, and the best safety in Broncos history, we turn our focus to the best linebacker in Broncos history. Randy Gradishar was the linchpin of the Mile High City's infamous Orange Crush defense in the 1970's.
Craig Morton may have been the quarterback of the first Broncos team to make a Super Bowl, but Randy Gradishar was the unquestioned and unrivaled leader. It's silly that if the Broncos had won that Super Bowl, Gradishar would've been in the Hall of Fame a long, long time ago, especially when considering that it wasn't the defense that held Denver back from the ultimate prize in 1977.
Drafted 14th overall in 1974, Gradishar was a steal for the Broncos. He recorded over 2,000 tackles for the Broncos during his career. He also became the only Broncos player to ever win Defensive Player of the Year honors in 1978, was a Pro Bowler seven times, a first-team All-Pro twice, and a second-team All-Pro three times.
On paper and on the field, Gradishar was every bit the same player as Steelers' legend and Hall of Famer Jack Lambert. If you were to have Lambert and Gradishar swap places, the Steel Curtain still would've been the Steel Curtain and the Orange Crush still would've been the Orange Crush. The only difference would be that Gradishar would have a bust in Canton, and Lambert would be on the outside looking in.