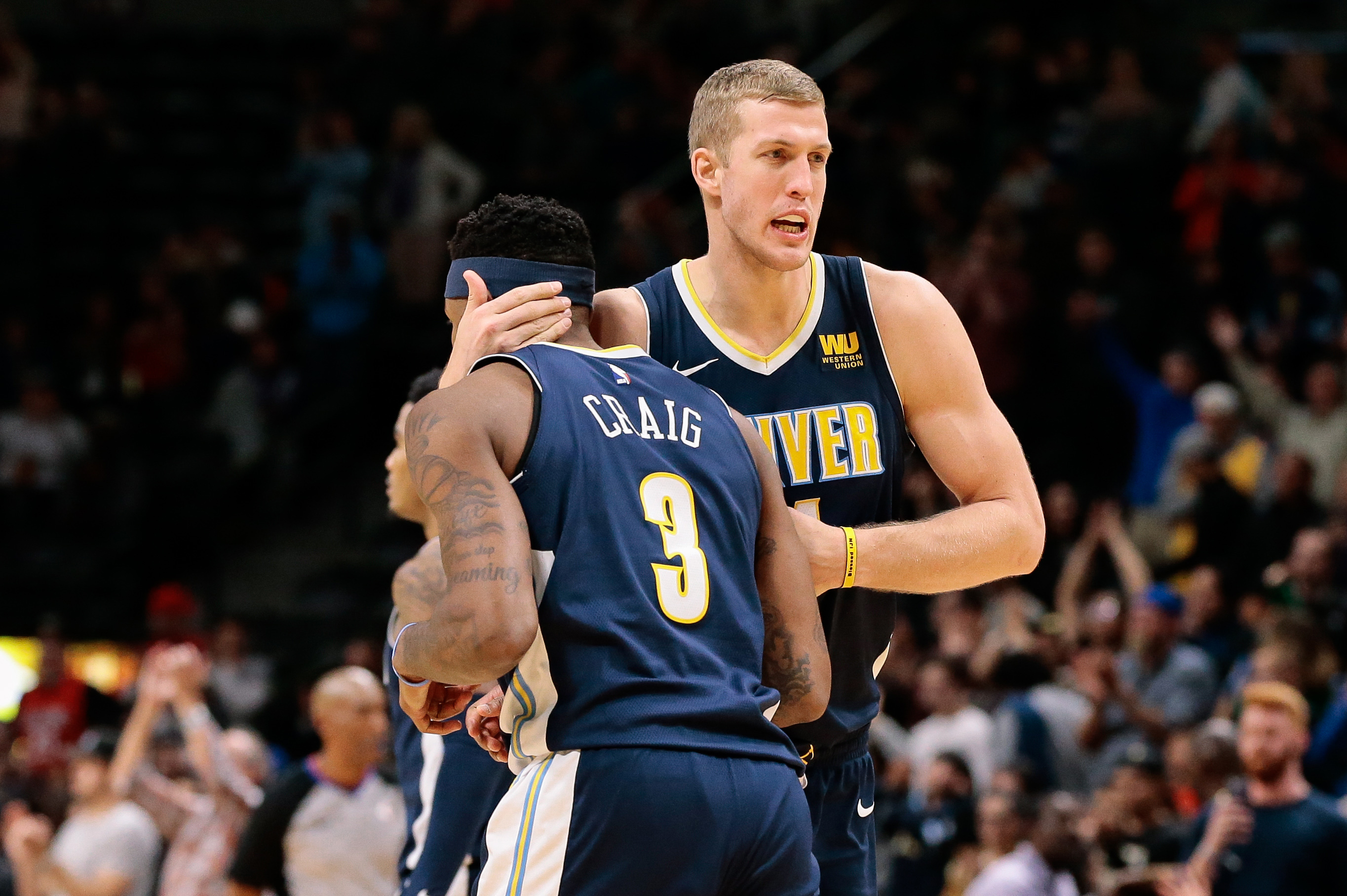 According a news release from USA Basketball, the USA Basketball Men's Select Team has added Denver Nuggets forward Torrey Craig. Additionally, it seems more and more likely that Mason Plumlee will makes the 12-man FIBA World Cup roster.
Craig's addition came after Los Angeles Clippers guard Landry Shamet withdrew his name from the Select Team.
Craig will join 13 others on the Select Team. He will be joined by Jarrett Allen and Joe Harris of the Brooklyn Nets; Marvin Bagley and De'Aaron of the Sacramento King; Mikal Bridges of the Phoenix Suns; John Collins and Trae Young of the Atlanta Hawks; Jalen Brunson of the Dallas Mavericks; Pat Connaughton of the Milwaukee Bucks; Jonathan Isaac of the Orlando Magic; Jaren Jackson Jr. of the Memphis Grizzlies; Mitchell Robinson of the New York Knicks; and Derrick White of the San Antonio Spurs.
The role of the Select Team is to push the National Team in practice. It is usually filled with up-and-coming young players as well as a few tough-minded veterans to round out the roster. Craig's addition shows that his abilities are being recognized around the league.
In addition to Craig joining the Select Team, it is seeming more and more likely that Denver Nuggets backup center Mason Plumlee will end up on the final USA Basketball Men's National Team roster.
All summer long, there have been massive amounts of players choosing not to represent the United States of America at the World Cup. Now, with New York Knicks forward Julius Randle also stepping away from international play, the roster now sits at 15 players. All 15 players will now head to Las Vegas for FIBA World Cup training camp as well as the 14-man USA Men's Select Team.
The team will consist of Bam Adebayo of the Miami Heat; Harrison Barnes of the Sacramento Kings; Jaylen Brown, Jayson Tatum, Kemba Walker and Marcus Smart of the Boston Celtics; Kyle Kuzma of the Los Angeles Lakers; Brook Lopez and Khris Middleton of the Milwaukee Bucks; Kyle Lowry of the World Champion Toronto Raptors; Donovan Mitchell of the Utah Jazz; P.J. Tucker of the Houston Rockets; Myles Turner of the Indiana Pacers; and Thaddeus Young of the Chicago Bulls.
Even with those 15 players all going to training camp, there will only be 12 players who make the final roster so three more cuts will need to be made by August 17th, 2019.
The USA Men's Select Team will be coached by Jeff Van Gundy while the USA Men's National Team will be coach by Gregg Popovich.
USA will begin its fight for a World Cup gold medal on August 19th when they begin their exhibition games against international talent.
For a deeper look at the FIBA World Cup, click here.